Written specially for Vikalp Sangam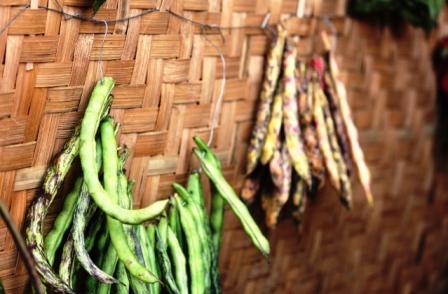 Stringed beans at a stall in the Indigenous Terra Madre Festival or the Mei Ramew Festival at Mawphlang in Shillong.

In this photo story, Rashi Mishra and Meenal Tatpati share glimpses of the food culture of the Khasis which is largely influenced by the biodiverse hills of Meghalaya. They were at the International Terra Madre festival held in Shillong between the 3rd and 8th of November, 2015.
A little girl stands beneath the maize laden rafters of a house in Umlangkraw village, Ri Bhoi District, Meghalaya.

Contact the authors Rashi Mishra and Meenal Tatpati