Alternative Economies Vikalp Sangam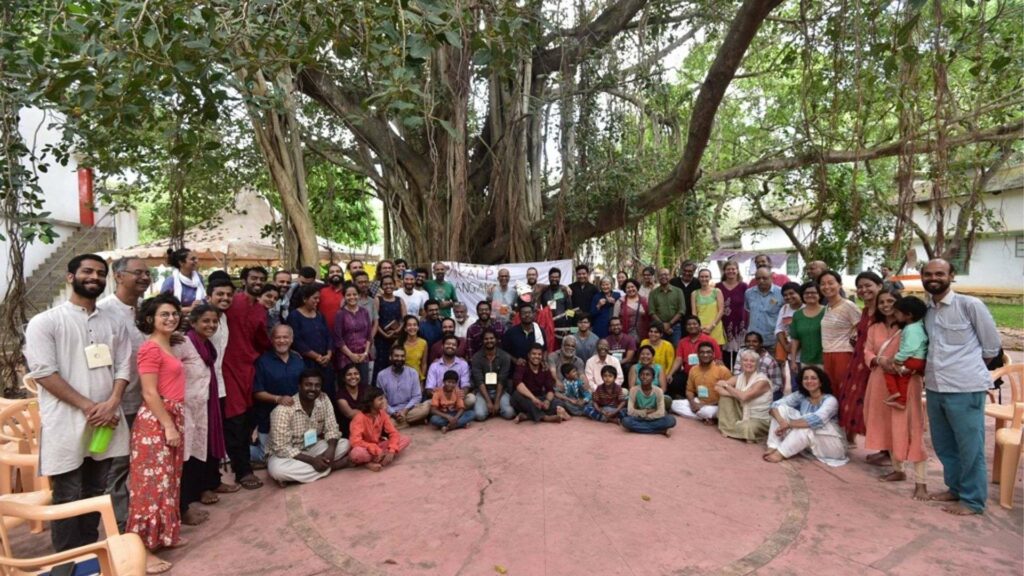 Introduction to Alternative Economies Vikalp Sangam
We are a growing community of researchers and experimenters from across India exploring meaningful ways of weaning off from the modern economic paradigm while creating transformative, life-affirming ways of relating to our material world and resources. From the gross to the subtle, we hold three questions as central to our endeavor:
1. Collectivisation & Stewardship
How do we share wealth more equitably and make its ownership more collective? How do we make production and consumption processes more collaborative, decentralised, earth-friendly and circular?
2. Multiple forms of wealth
How do we look at acknowledging, generating and sharing multiple forms of wealth—natural, cultural, social, financial, knowledge, spiritual, material?
3. Worldview of all life and matter as sacred
How do we outgrow the cultural narrative of humans being primarily defined as 'homo-economicus with a view of trees and rivers as natural resources' to 'homo-spiritualis' with a view of trees and rivers as our relatives' and not merely resources?
Alternative Economies Vikalp Sangam 2020, Auroville
The first Sangam on Alternative Economies was hosted in Auroville with over a 100 participants spanning four days in January 2020. It was a thematic confluence of activist organisations working on alternatives to the dominant economic system. Over the course of the Sangam, we explored new ways of defining wealth and value (multiple forms of wealth), reorganising ownership and power, engaging with each other economically (transactions versus relationships), and seeing the world (worldviews). The Sangam gave birth to various study groups on alternative currencies, ethical banking, participative capital and localised food systems which are in various stages of formation and action.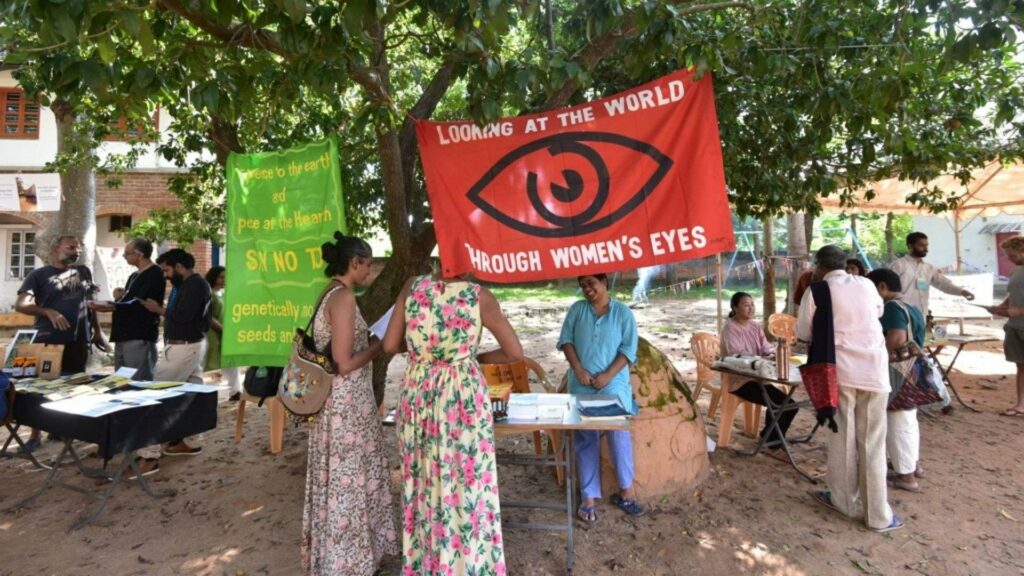 Read the Alternative Economies Vikalp Sangam 2020 Report.
Mahua e-magazine
Mahua is a magazine that attempts to weave together the many conversations and news about initiatives from across India that are aspiring to build back the 'real' economy. We are referring to the 'real' economy because what we now have is an illusionary system based on false notions of scarcity, infinite natural capacities and unending wealth. A real economy will restore an economy's rightful place within a subsystem, and in service of, Ecology and Society.
Mahua also aspires to bridge the personal with the political and the organizational with the systemic. Mahua also acknowledges the tension between the ameliorative and the transformative approaches to change, and the opportunity in the dynamism to create the way forward.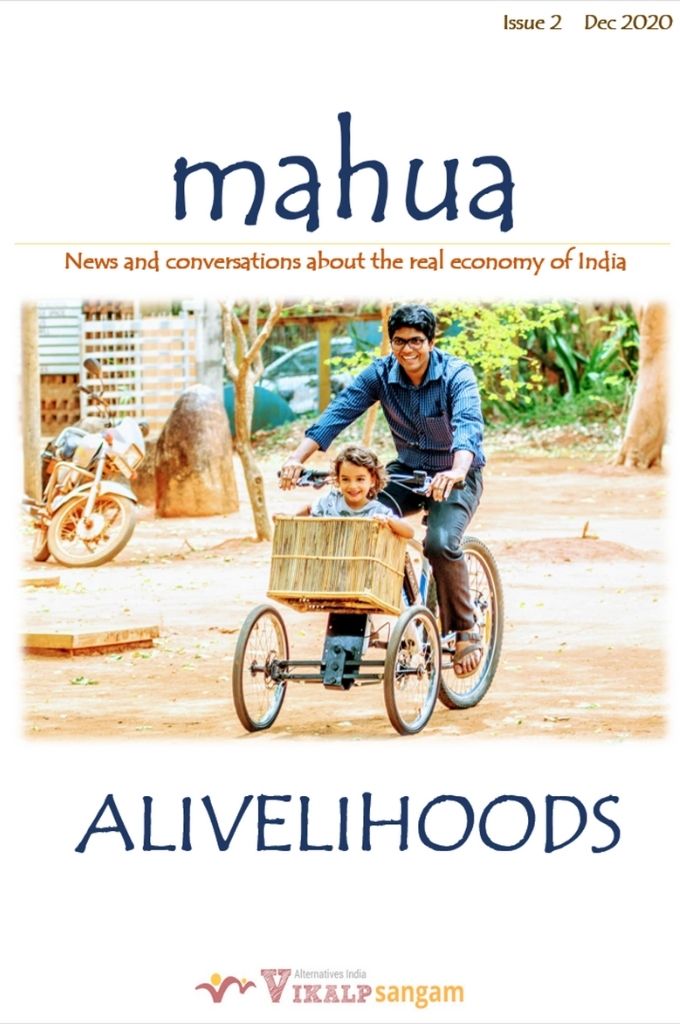 Visit and read the Mahua e-magazine.
We are in the process of setting up action-research groups on various themes under alternative economics— local food systems, local currencies, ethical banking, the commons economy, participative capital, etc.
We will be updating this page as the groups take shape and grow.
If you would like to join us in our explorations, please fill this online form and we will get in touch with you soon. Thank you!
You can also find us on Facebook.