Shubhranshu Choudhary: Giving a Voice to a Ravaged, Neglected Region
As the South Asia producer for BBC TV and Radio during the 1990s and early 2000s, Shubhranshu Choudhary spent much of his time darting around the region covering wars and natural disasters, dropping into trouble spots—Sri Lanka, Pakistan, Nepal, Kashmir, Afghanistan—interviewing local leaders, politicians, or NGO spokespersons, filing his story then moving on.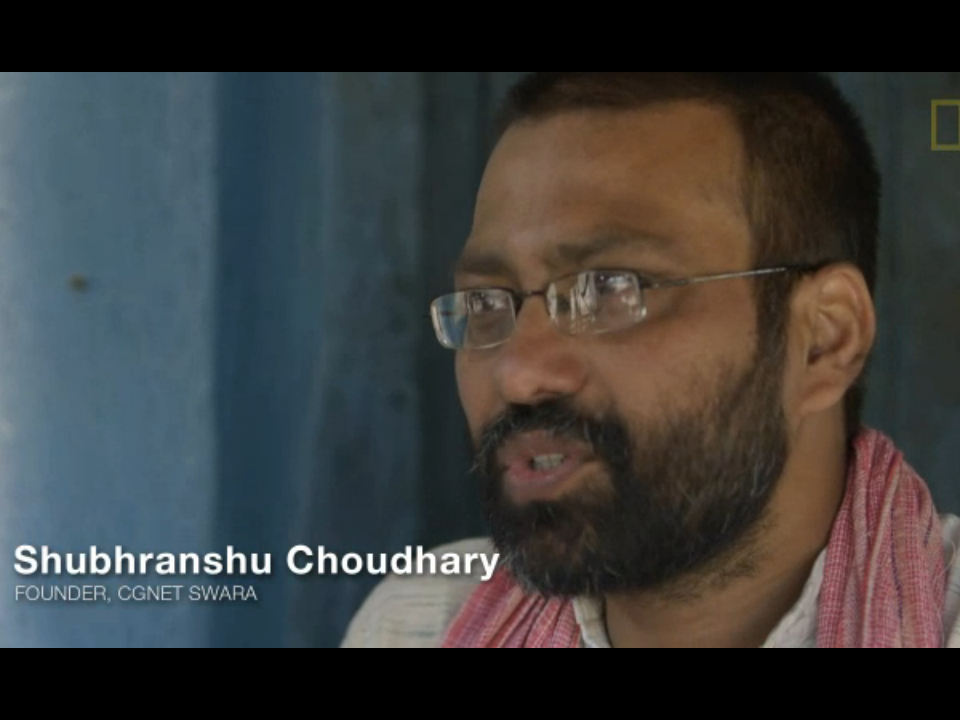 It was an exciting life, full of foreign travel, helicopters, and headline events, far removed from the rural coal-mining backwater in India's Chhattisgarh state (part of Madhya Pradesh state until 2000) where he grew up, attending the local tribal school, or his first job reporting for a Hindi-language newspaper in Chhattisgarh's capital, Raipur, and learning English by listening to BBC Radio at night. He was well respected, well connected, with a broad view of news and world events—an accomplished practitioner of what he would later come to regard as an "aristocratic" form of journalism.
Over the years, every now and then, he would get calls from people he knew back in his old neighborhood, urging him to come back to his roots and report on the issues behind the Maoist insurgency headquartered in the hills there, a conflict that had ravaged his region intermittently for decades.
"To tell you the truth, I kind of ignored them," he recalls. "At the BBC we had a world audience and were more interested in covering bigger international wars." Eventually, though, when the Maoists killed 76 Indian police officers in an ambush, the story became a headline event and Choudhary found himself leading a BBC TV crew into Chhattisgarh. By then what had been a simmering guerrilla war was well on the way to becoming what the Indian government would describe as the single biggest internal security threat facing the nation.
When the India-born BBC reporter went to cover conflict on his home turf, he realized that journalists were getting it wrong. The locals needed to tell the stories themselves.
See multimedia clip and Read On/Download
First Published by Innovators Project of National Geographic
Indian journalist beats Edward Snowden to win 2014 Google Digital Activism Award