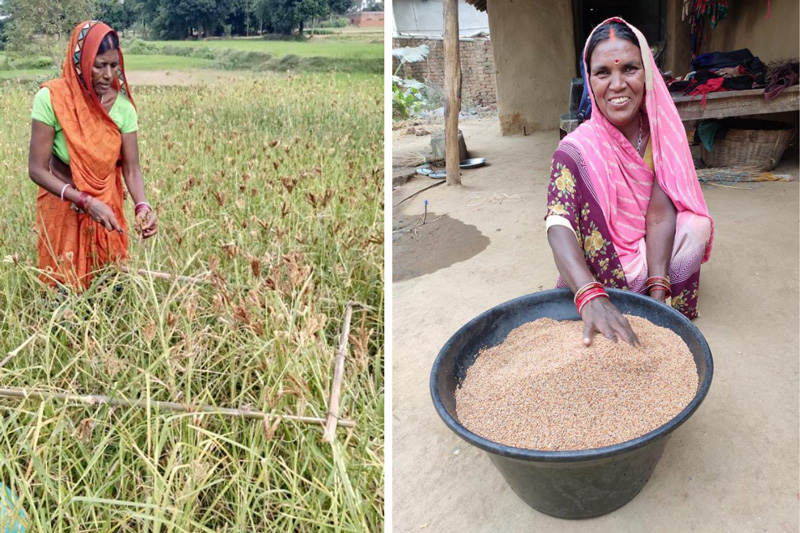 Millet is a whole grain that has been part of the human diet since the Stone Age about 2.6 million years ago. Millet seeds have been discovered by archaeologists at Mohenjo-daro and Harappa sites. And though millets can be cultivated easily with little water and in all soil types, they fell out of favour with farmers as paddy and wheat took centre stage in the farming world.
But the humble grain is now helping transform the lives of hundreds of poor women farmers in the Naxal-affected Jamui district of Bihar.
One of them is Sonia Kumari from Dalnidih village in Chakai block of Jamui, which is among the 250 most backward districts of India. Since 2016, Sonia has been associated with Pradan (Professional Assistance for Development Action), a civil society organisation working with the poorest communities in rural India. 
Sonia is not only a millet farmer but also conducts workshops and training sessions to apprise other women farmers of the benefits of growing millet and including it in their diet. "My mother-in-law had diabetes. I learned that madua (ragi) helps control diabetes, so I began millet farming. It has helped her and now my entire family eats madua, which provides good nutrition," says the 26-year-old.
"There is a high incidence of diabetes in the region," says Anita Shil, Pradan's team coordinator for Chakai block.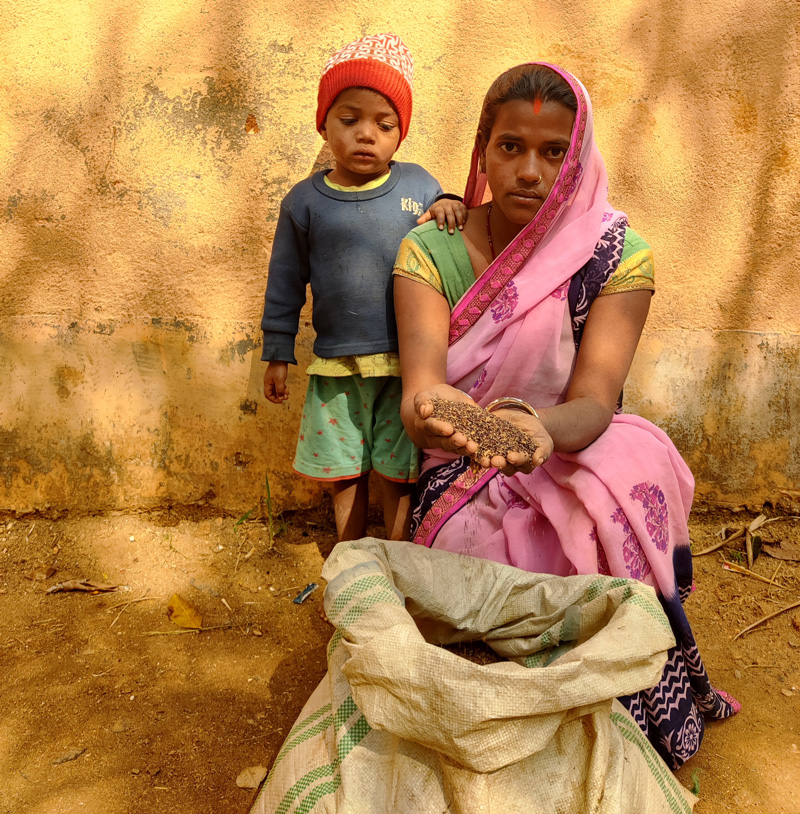 "After we convinced some people to consume millet, they found it helped control their blood sugar levels. We highlighted such cases to others which persuaded them to also include it in their diet."
In 2016, Pradan started millet farming with some 300 families in Jamui. With their success stories, today, 2,000 families in some 60 villages are growing millet.
Sonia was among those who received training from Pradan about the benefits of the nutritious millet and why it was a good farming option for women in the region.
Now a community resource person with Pradan, she says the association has brought substantial changes in her life. "Earlier, I would hardly go out or talk to people. But now I move around villages freely, hold meetings, talk to men and women," says Sonia who is a commerce graduate.
She earns an additional income of Rs30,000-35,000 through improved agricultural practices like vegetable cultivation during Kharif and pre-Rabi seasons which fetch higher prices. "Now I have bought a scooty for commuting. At one time I couldn't even ride a bicycle and now I drive a scooty," she says with a gentle laugh.
Millet: A treasure trove of nutrition
In recent decades, researchers have rediscovered the multiple advantages of millets that led to their renewed popularity. Millets can help to control blood sugar, improve digestive health and protect the heart.
Millets are gluten-free and contain high content of protein, fibre and antioxidants.
They can be cultivated easily with little water and in all soil types. Millet farming was prevalent in the Chakai area till about 30 years back but over the years, farmers shifted to paddy.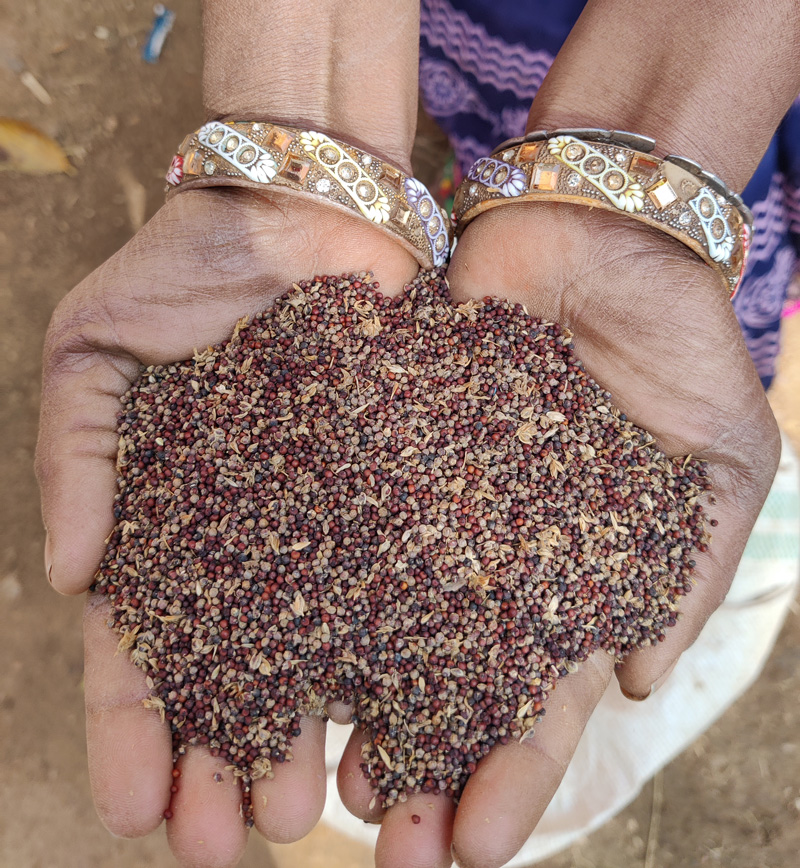 Anita says several reasons led to the decline of millet in the local diet. "Dehusking millet is a laborious and time-consuming process. There is no minimum sale price for millet in the state and farmers got poor rates. All these acted as disincentives for millet farming. Further, millet flour is a little bitter and the taste has to be acquired," she says.
As foodgrains became available to the people through the Public Distribution System, millet was largely relegated for use as fodder for animals, says Anita.
"It was the non-tribal people who kept it alive since there was a rising perception among them that millet helps to fight diabetes, she adds.
Pradan began work on improving nutrition in the Chakai area in 2018. "We did some market studies which revealed that millet had good potential for farming. Its demand was rising as people became aware of its nutritive and health benefits."
The first challenge was to change the mindset of the people and spread awareness. "It was seen as a poor man's food and people were not interested in millet cultivation. We had to put in a lot of hard work and go from village to village to convince farmers to adopt millet farming," she says.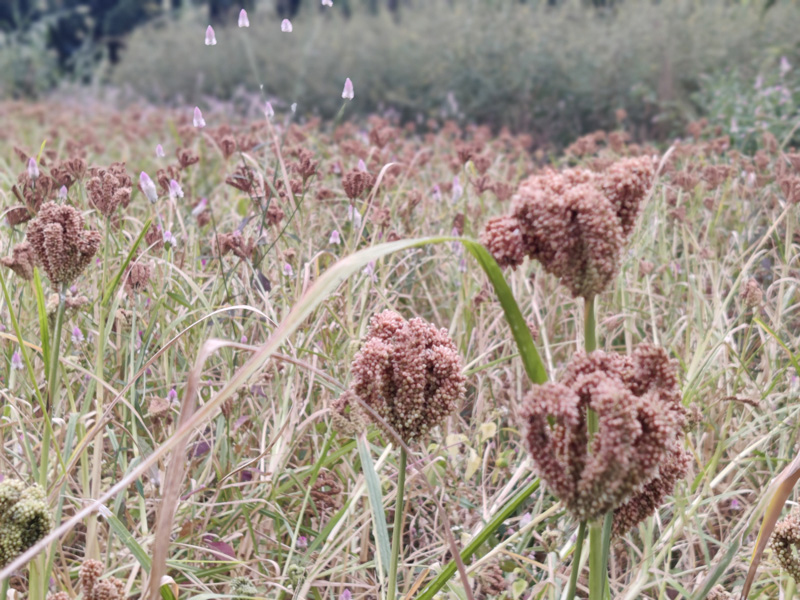 Sonia says in her village 70 farmers have adopted millet cultivation and the acceptance is growing slowly but surely.
Rekha Devi from Baljori village has also taken up millet farming since 2018 after learning about it from Pradan. Millet farming provides her family food security and nutrition and her income too has risen. Along with millet, she grows vegetables on her land which brings her an additional Rs.so50,000 annually.
She says more and more women now understand the benefits and are willing to cultivate millet. In her village, 10 women are doing millet farming and more are eager to join in.
From reluctance to acceptance
When Pradan started work in Chakai, the aim was to not only improve the income for the women but also improve nutrition and provide food security. Chakai is known as the cereal bowl because out of the total area under cultivation in the block, 70 percent (9399 ha) is covered by cereals crop during Kharif season and 16 percent during Rabi season under rainfed conditions. However, the socio-economic indicators don't reflect its 'cereal bowl' status.
As per the National Family Health Survey 4 (2015-16), 47 percent of children below 5 years and 37.5 percent of women in Jamui are malnourished.
Moreover, 62 percent of women and 61.3 percent of children below 5 years are anaemic.
As per the Socio-Economic and Caste Census 2011, of the 42,248 households in Chakai block, 16.12 percent households had monthly income under Rs.5000, 2.14 percent households had between Rs.5000 and Rs.10,000 and only 0.54 percent reported monthly income above Rs.10,000.
Because of these dire statistics, the Pradan team had a tough challenge on its hands. "We wanted the local consumption of millets to increase to meet their nutritional requirements. Moreover, farmers can grow millet on their farms and will not have to spend money to buy wheat from the market," she says.
To motivate the farmers, Pradan team members and resource persons shared studies about the nutritive value of millet and its health benefits with the women farmers.
Pradan also procured good quality seeds that would give better yield and taste and distributed it to farmers. It collaborated with the Indian Institute of Millets Research (IIMR), Hyderabad, which is carrying research on improving the millet variety.
"The traditional variety is brownish in colour and a bit bitter; if we can get a thin layer crop this can be taken care of. Moreover, the seeds used by villagers gave low yield and dark colour. So, we are procuring good quality seeds from the institute and giving them to the farmers," says Anita.
The IIMR has provided seven new seed varieties that have helped increase the yield five to six times. 
Earlier the low yield was a demotivating factor for farmers. This year, with new seed varieties, the yield was 800 kg per hectare and more are willing to grow millet," says Anita.
Pradan also mobilised processing machines with help of the government to dehusk the millet which saved farmers a lot of labour and improved the taste.
The economics
With the cultivation taken care of, there was also the question of procurement and marketing since the state government was not procuring the crop. So, Pradan helped the women farmers set up their Farmer Producer Organisation (FPO) Kodo Bazar Fed in 2016.
The FPO procures millet from villagers, processes it and sells it in the market.
"After all these years, we have been able to change perceptions. People are gradually increasing not only the production but also the consumption of millet which is no mean achievement," says Anita.
To promote the use of millets, Pradan is promoting innovative recipes such as millet halwa, ladoo, namkeen and chips which are being sold in local shops. 
The NGO is also in talks with the district administration to promote millet it in anganwadis to boost demand and consumption.
The FPO currently has 350 members who have contributed Rs.2000 each towards the share capital. The state government also initially gave Rs1 lakh to the FPO as working capital.
The FPO started procuring millet only from this year at Rs.20 per kg. 
"In this financial year, the FPO procured 3 tonnes of millet. We are targeting 10-12 tonnes as the production and consumption increases," says Anita.
She adds that NAFED has assured FPO members and Pradan that it will procure the millet and will also communicate to the state that the grain should be considered for MSP so the farmers can be supported.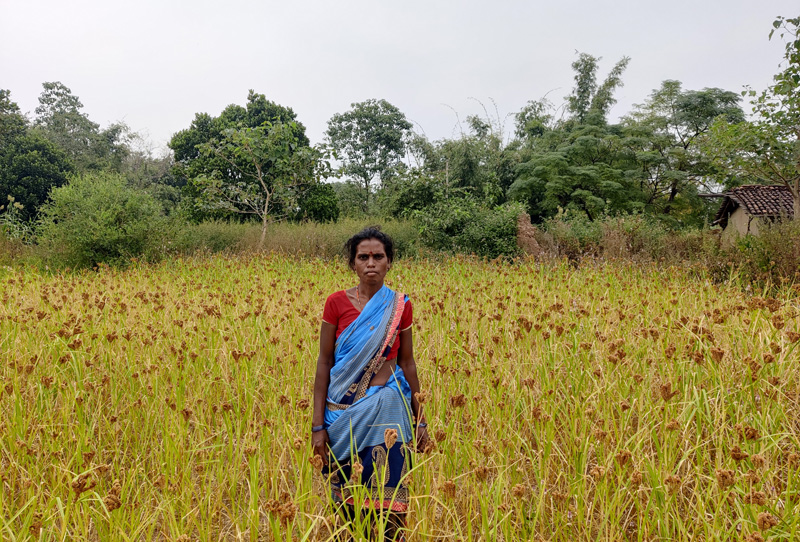 The FPO buys in bulk from farmers so they get a good return on their crop. It adds value by making millet flour which is packaged and sold at Rs.60 per kg.
The administration also helped the FPO to procure processing machines from Tamil Nadu in March 2021. The destoning and sorting machine has a per day capacity of 2 tonnes while that of the dehusking machine is one tonne. The processing through huller machine is currently around 20 kg per day due to irregular electricity supply and limited capacity. It cost Rs 6lakh to buy and transport the three machines.
Anita says Pradan does a basket of activities with the farmers to ensure their food security and income.
"We also work on livestock and agricultural activities through which we try to ensure that the farmers get a reasonable annual income," she says.
"The farmers earn Rs.6,000-8,000 from millet farming. We support them to grow vegetables that bring Rs.20,000, livestock activities Rs.25,000 and another Rs.10,00-12,000 is earned during the Rabi season by growing vegetables. We encourage them to grow cereals and oilseeds for their food security," she adds.
"It is difficult to ensure a steady income flow from one activity so we do multiple activities for ensuring their livelihood and behaviour modification in their diet," says Anita.
First published by 30 Stades on 17 Jan. 2022