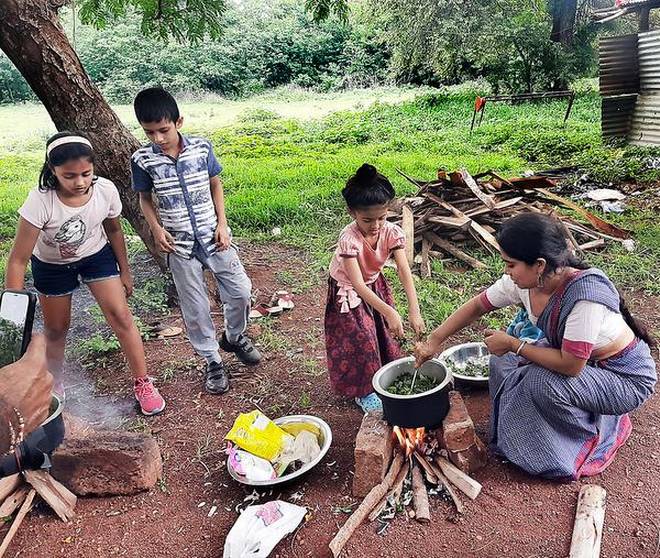 About 80 people participate in Festival of Uncultivated Foods
Familiarising themselves with 'uncultivated greens' at Machanoor in Sangareddy district were 80-odd people from Hyderabad and Bidar in Karnataka, who participated in the Festival of Uncultivated Foods organised by Deccan Development Society (DDS).
Grown among different varieties of millet crops, the uncultivated greens have high nutritional value. And sharing knowledge about the same with visitors were DDS activists Chandramma, Mogulamma, Lakshmamma and Anasuyamma.
Swathi, a home-maker from Hyderabad, is not new to millets, but what caught her attention was the uncultivated greens. To know more about them, she along with her family members participated in the festival on Sunday and they were clearly not disappointed. The experience was the same for Vishnu Chaitanya from Hyderabad. Though she attended a similar event held at Tellapur last year, she was keen on exploring the possibilities of cooking uncultivated greens in different ways.
"Uncultivated greens are the storehouses of vitamin C and occupy eighth place among the top ten greens. Jonna Chancheli in comparison with spinach has eight times more phosphorous, four times more vitamin C and higher value of beta carotene – all three have most precise nutritive value. Iron content is more than 20 times when compared to spinach," said Tejaswi, a DDS activist.
"This is a completely new experience for us. In the past, we had heard about uncultivated greens. Now we have even cooked them and it feels good," said Ms. Swathi, who cooked greens along with her children on the occasion.
First published by The Hindu on 18 Aug. 2019
Also read Weed out woes, taste 'God's own Plants' from Telangana
and A Monsoon Bounty