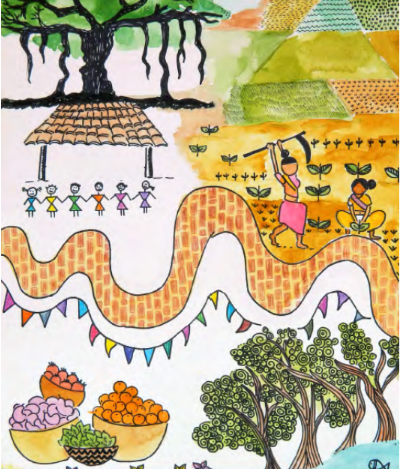 Communities and individuals are exploring ways of ensuring human well-being and prosperity through more democratic, ecologically sensitive and culturally rooted ways. 9 powerful stories from different social and ecological contexts have been put together in a book with this title. 
Ecologies of Hope and Transformation: Post-Development Alternatives from India 
Book Edited by Neera Singh, Seema Kulkarni and Neema Pathak Broome
Now available for free download  at:
Authors
Adam Cajka, Ashish Kothari, Harini Nagendra, Meenal Tatpati, Nyla Coelho, Rashi Mishra, Seema Bhatt, Seema Kulkarni, Shiba Desor, Sujatha Padmanabhan, Vinay Nair
Collectively, the stories challenge inequality, ecological damage, centralised governance, and the currently dominant model of development.