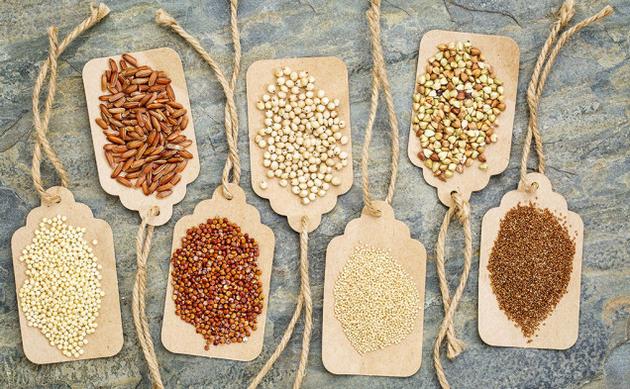 Coimbatore, July 8: Renewed consumer interest is leading to a surge in the value-addition and processing capacities of millets in Tamil Nadu, the only State to produce all the eight varieties of the nutritive cereals.
Over the past two years, as many as seven millet processing units and 27 shops selling organic stuff including millet-based supplements have sprung up in and around Coimbatore, the main area for growing these minor millets.
Small scale units
In addition to the demand spurred by the health-conscious consumers, the awareness created by certification programmes and workshops on preparation of value-added dishes from millets, conducted by the Tamil Nadu Agriculture University and chefs of star hotels have also contributed to mushrooming of millet-based food production units in this region.
Exclusive joints such as Nalan Unavagam, a restaurant offering health and diet food options such as ragi dosa, vada, tenai pongal, pearl millet porridge etc and ready-to-eat mixes has started to attract the health conscious ones and those interested in trying something different. And there are millet cookies production units such as Joule Foods at Kasturinaickenpalayam near here and Genius Nature Herbs Private Limited near Madampatti on Siruvani Main Road, which are into production and promotion of millet-cookies, dietary health supplements and ready-to-eat mixes.
Eight varieties
"Such cookies are less expensive as compared to a pizza, burger or noodles and far more nutritive," quips Rajamurugan, author of Nalla Soru, a Tamil recipe book, which deals with native recipes. "The local market for such cookies is still nascent as the products have a limited shelf-life. The good news though is, it is growing," says Eswar, Chief Executive, Genius Nature Herbs.
R Bhupesh, Partner, Joule Foods, says the company is into a daily production of around one tonnes of millet cookies.
"There is no dearth in availability of these wonder grains. Tamil Nadu incidentally happens to be the only State where all the eight millets such as maize, pearl millet (Cumbu), finger millet (Ragi), Little millet (samai), Kodo millet (Varagu), Barnyard millet (Kuduraivali), Proso millet (Panivaragu) and Foxtail millet (Tenai) are grown. We source our grain requirement from regions that offer best quality," says Bhupesh.
Rising prices
"Quality apart, prices have also become unpredictable. The Pearl millet (bajra) for instance, costs Rs.22-23 a kg in TN, but is priced at Rs.14 a kg in Maharashtra. It is far cheaper to source this millet from Maharashtra as after taking the transportation cost into consideration, the rate per kg still works out to just about Rs.18."
"The price of the Finger millet (ragi), which has been growing in popularity in this region has almost doubled in the last two years. We used to buy the grain from Karnataka for Rs.11 -12/kg three years back. It has now shot up to over Rs.20," Bhupesh explained.
Industry sources say that a good number of manufacturers compromise on the quality of the cookies by adding maida. "The sector is largely unorganised; a person who has just had the taste of the millet cookie will therefore not be able to say whether it is a pure ragi or bajra cookie" says R Ravikesavan, Director, Department of Millets, Tamil Nadu Agricultural University.
"The incidence of lifestyle disorders, especially prevalence of diabetes has significantly increased consumption of such food in the State," says Ravikesavan.
The Director, however, admitted to not having authentic data on the area under each of the eight millets. "Our estimation is based on sale of seeds. The Varsity alone sold close to 10 million tonnes of minor millet seeds last year. Since they are all varietal releases, the grower need not come to us for seeds the following season."
Govt. initiatives help
Saraswathy, Trustee of the Coimbatore-based Ramasamy Chinnammal Trust says the aggressive drive for millets began only after the Government mooted three programmes on millets.
"Under the Initiative for Nutrition Security through Millet Promotion" the Agriculture Ministry has through the State Government given equipments worth Rs. 4 lakhs each to 27 units in Tamil Nadu. These equipments are used for cleaning, removing the husk (hulling), pulverising and flour sieving machine. The production capacity of the machine is 250 kg/hour. We are at present using these equipments to train women SHGs and farmers," the former TNAU professor said.
The area under maize is by far the largest, followed by ragi at around 1.15 lakh hectares, cumbu – estimated at 55,000 hectares, samai in around 18-20,000 hectares and the rest in negligible area. Though the area under these millets is on the rise at present, it is said to have dwindled from around 15-16 lakh hectares in the 80s to just half the area at present.
---
First published in The Hindu BusinessLine