The forest was Taukeer Alam's school and his television when he was growing up in Uttarakhand's Rajaji National Park. He spent his days observing animals and insects. He identified birds by their colours and calls: yeh neeli hai, yeh peeli hai, yeh aisa bolta hai, woh waisa bolta hai.
But the first time Alam really understood their role in the forest was at the age of 18. That was when he first used a pair of binoculars. Through its lenses he saw up close a red-vented bulbul, with its short crest and red vent, and it opened up a whole new world for him. "I [had seen] the bird several times when I was a child in Rajaji, but it was just a bird for me," said Alam, who belongs to the nomadic Van Gujjar tribe. "With the binoculars, I studied its behaviour and movements."
At the time, Alam was assisting researchers from the Centre for Ecological Sciences at Bengaluru's Indian Institute of Science, who were in the park to study seed dispersal. His interest was piqued. There was a wish to learn. From the Bengaluru researchers, he studied how to conduct transect surveys and how to monitor frugivores and seed dispersal. Collaring birds and tracking their movements was learned from researchers at Dehradun's Nature Science Initiative.
Six years on, Alam is one of the most sought-after birdwatchers in Uttarakhand on eBird, an online database of bird sightings worldwide. As a field coordinator with the Nature Science Initiative, he works with researchers, accompanies them to the forest for field visits, and analyses data. In spare time, he takes students from government schools on conservation trips to the forest and collaborates with the state tourism department for birdwatching festivals.
"What's unusual about Alam is that he volunteers to do things," said Raman Kumar, the director of Nature Science Initiative. "No one asks him to do [them] and that's how he learns. Initially, he assisted us at NSI as a field assistant, but now he's grown to be our research member. He handles field equipment with ease, enters field data in computer, analyses video footage of woodpeckers, initiates nature clubs in villages – all on his own."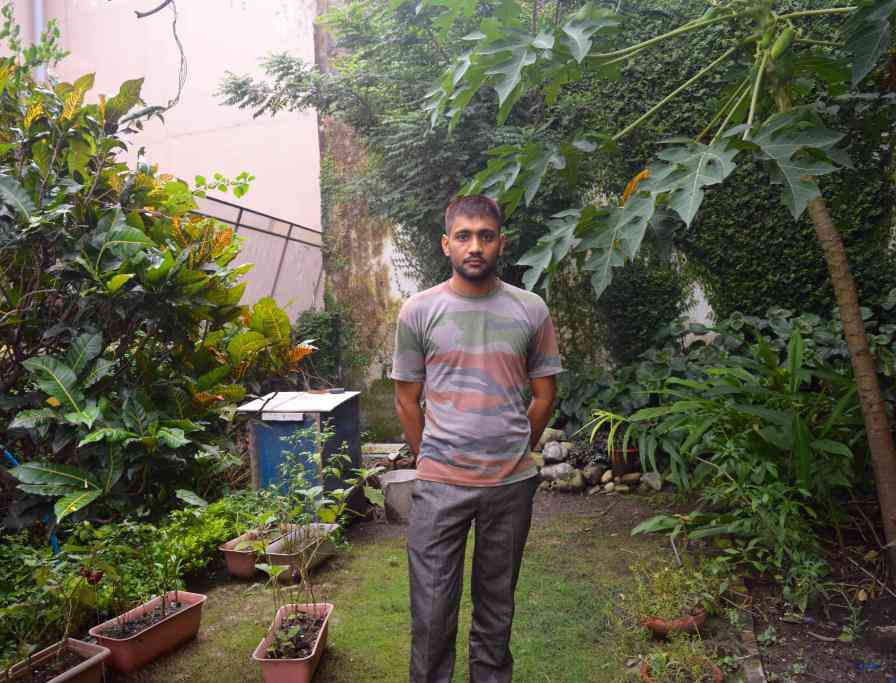 Taukeer Alam. Photo credit: Arpita Chakrabarty.
Uttarakhand has more than 650 species of bird, at least as recorded on eBird. The platform, managed by the Cornell Lab of Ornithology, is the world's largest biodiversity-related citizen science project. Data posted on it by birders is used by conservationists, scientists and others to record species count and create real-time maps of their distribution. With more than 100 million bird sightings recorded each year from around the world, getting to be one of the top eBirders from a region is no mean feat.
Birdwatching requires patience. It often takes hours to sight birds such as a broadbill. Sometimes birders have to return without spotting the target. "This is the challenge and fun," said Alam. "If you had to find everything you want to [easily], you can very well visit the zoo." Alam, who began using eBird in 2016, is ranked fifth in the state with over 460 bird sightings.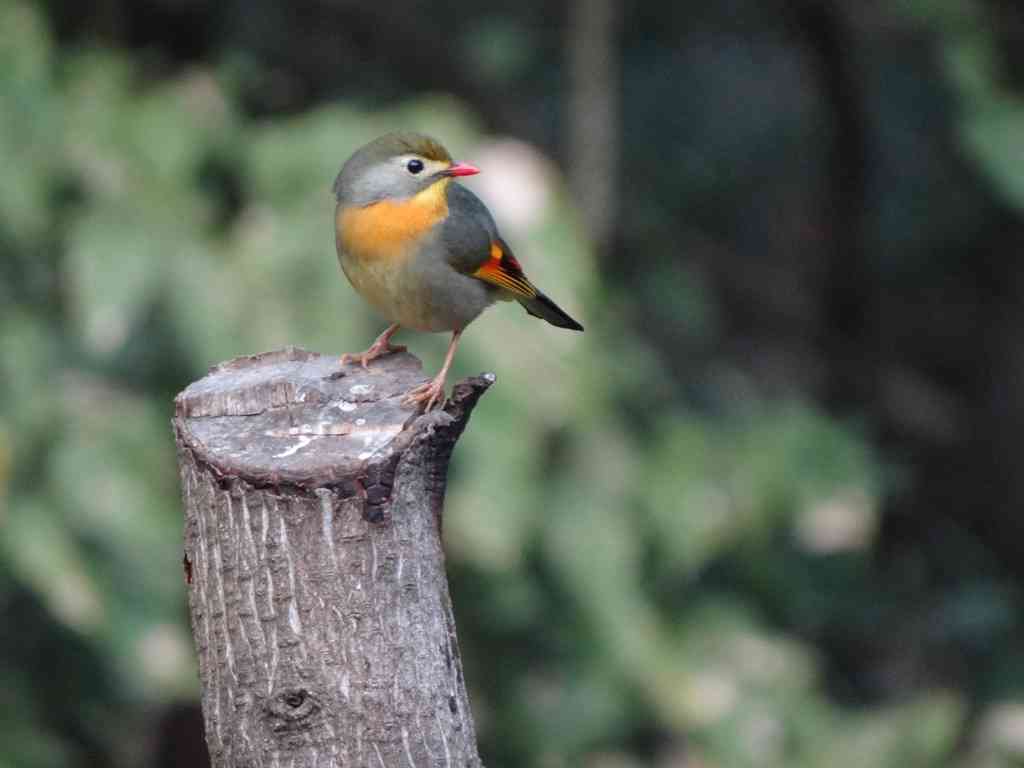 Red-billed leiothrix.
Long before he found his calling in Rajaji, the forest was a haven for his grandparents and other Van Gujjars. During the summers, the nomadic tribe of buffalo herders would migrate to the grasslands in the upper Himalayas. And post monsoons, some of them would return to Rajaji. Life followed this rough rhythm until 1983, when Rajaji was notified as a national park and the Van Gujjars were asked to relocate outside the forest. A bigger disruption followed in 2003, when some of them were forced to move to Gaindi Khata in Haridwar district.
It was a life that no one in his community was familiar with. "We were asked to do agriculture, but we didn't have the skills," recalled Alam. "We were told to sow and harvest crops, but had no idea [about] crops and seasons. There's no link between pastoralism and agriculture." He was nine at the time.
Alam was admitted to school, but within a few years, he dropped out. Studies did not interest him and, besides, his principal caught him bunking. "The fear of being admonished in front of everyone drove me out." For the next two years he stayed at home. His parents demanded he study or work.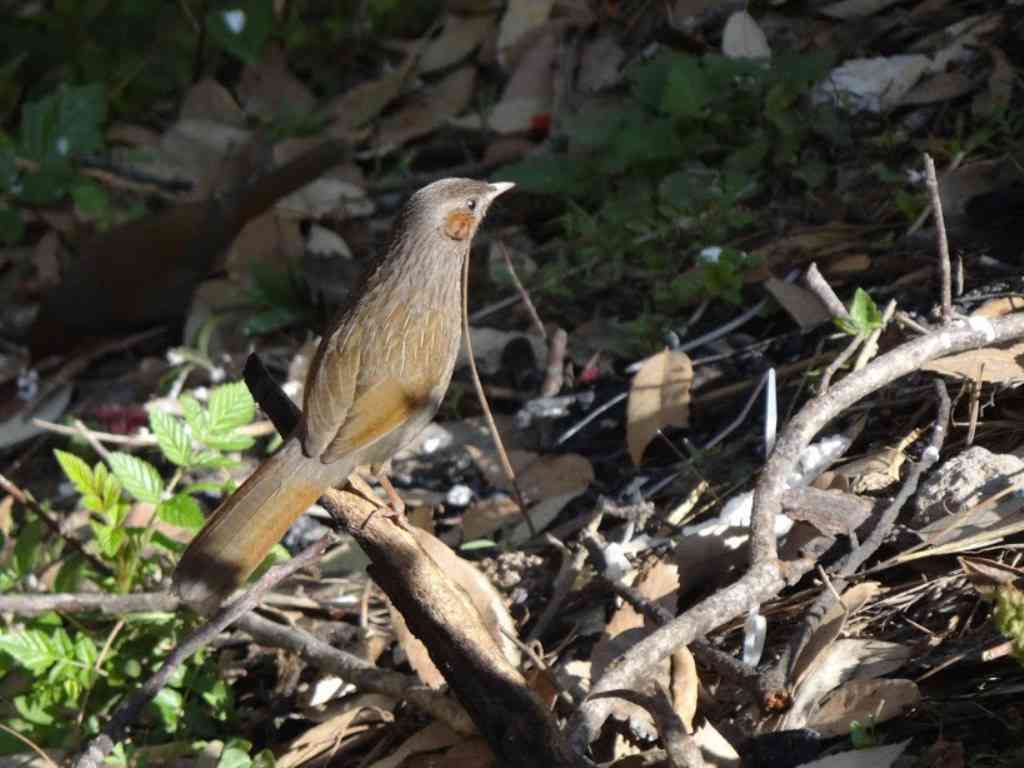 Streaked laughingthrush.
In 2012, an acquaintance working with a Centre for Ecological Sciences research team in Rajaji tipped him about an opening for a cook. Alam didn't know any cooking, but saw this as an opportunity to leave home and return to the forest. Within a few days though, he was bored again. It was then that the ecologist Soumya Prasad asked Alam to join her team in its fieldwork.
"Our research team involved Van Gujjars because they were minutely acquainted with the forest," said Prasad. "But they lacked skills to carry out technical jobs." Alam was different from the others. He was a quick learner, literate – a rarity among Van Gujjars – and could read names of birds and identify them. "He was extremely confident and could match steps with the researchers. In many ways, Alam is now a role model for his community."
Alam hasn't looked back since.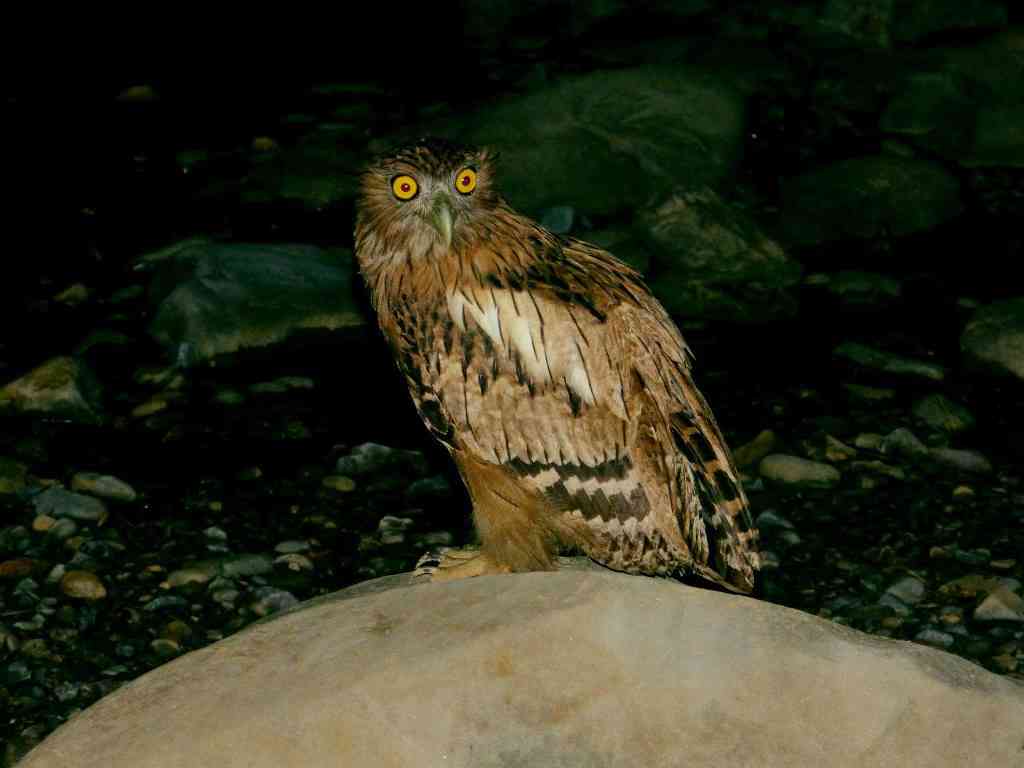 Tawny fish owl.
Passing knowledge
Now 24, Alam believes that educational qualifications are not the only criterion to becoming a natural scientist. It's important, he says, to know the forest and be aware of the habitats of birds during different times of the year. Alam knows the animals of Rajaji – the elephants, tigers, leopards and bears – by their smells and sounds.
But Alam hasn't entirely abandoned formal education. After much persuasion from the Nature Science Initiative researchers, he enrolled in the Uttarakhand State Open School in 2015. Earlier this year he passed his class 12 examinations. His next goal is to graduate in sociology and history.
"Alam has upped his skills of bird identification," said Sanjay Sondhi, a fellow birder from Uttarakhand and founder trustee of Dehradun-based Titli Trust. "He can now confidently identify any bird of India, even if he hasn't seen it before…A lot of people in Uttarakhand are making their livelihood through birdwatching. But Alam is extraordinary [because of] his sincere efforts at conservation and giving back to his community."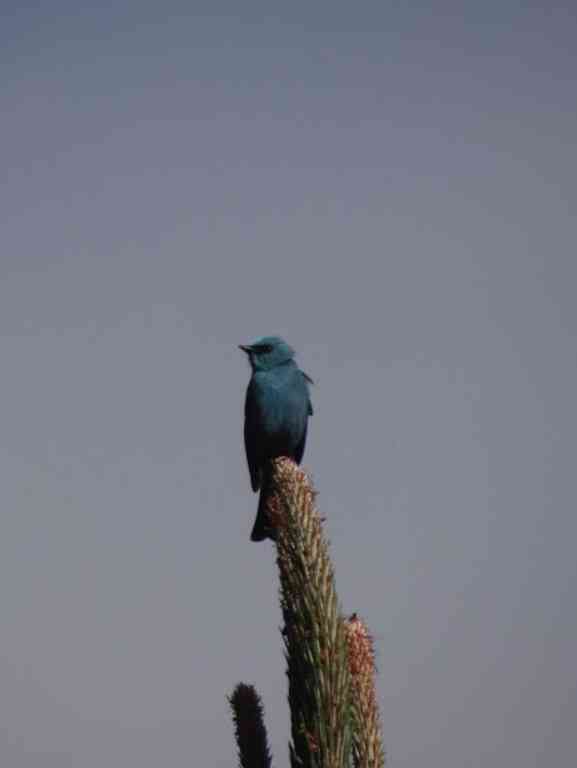 Verditer flycatcher.
Alam hopes that more school dropouts among Van Gujjars will find their passion and turn it into a calling, instead of working as agricultural labourers. "After relocation from the forest, our culture has undergone a sudden change," he said. "We don't have the skills to be a part of the mainstream society." He wants to open homestays in his village in Gaindi Khata, and send his two children to school.
Like several states in the country, Uttarakhand too is battling deforestation in the name of development. In 2017, as many as 23,000 were cut for the all-weather Char Dham Yatra road, a pet project of Prime Minister Narendra Modi. "We can't imagine what chopping of entire forests does to our ecosystem," says Alam. "Consequences will be very serious."
Over the last two years in Dalanwala, Uttarakhand – where Alam is a regular birdwatcher – the count of 23 bird species has reduced. But a few birds have also moved to urban areas.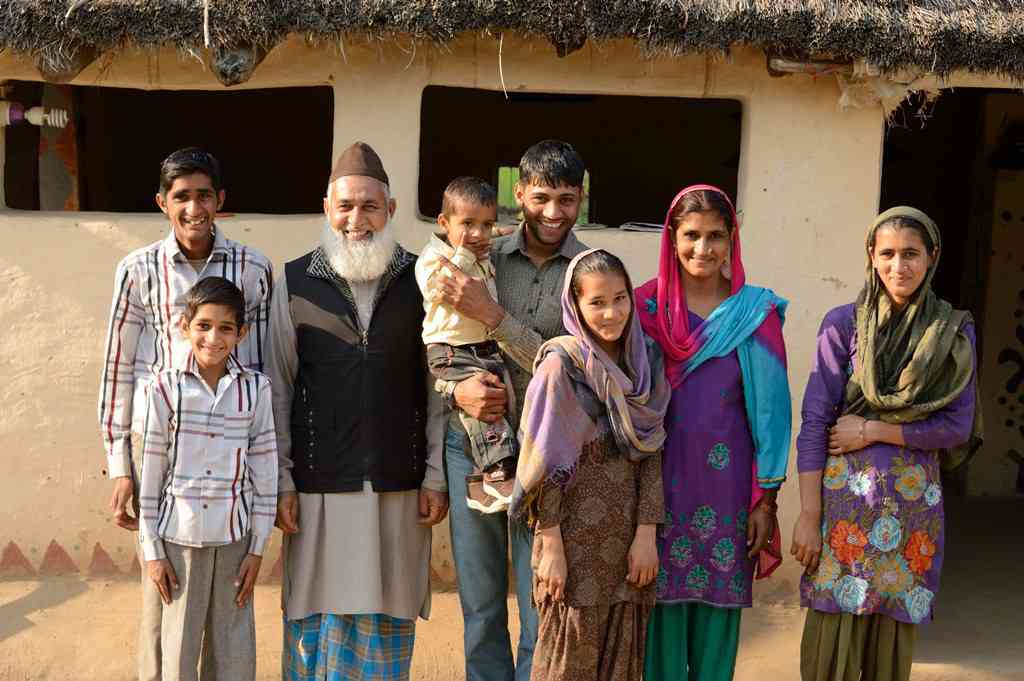 Alam with his family at Gaindi Khata.
Alam says it is important to train children in rural areas about nature conservation. He teaches them about seed dispersal on the forest trips, shows them how birds carry seeds by eating fruits in one place and defecating in another. He also regularly conducts birdwatching training programmes for the rural youth.
In urban areas, says Alam, the children have access to such information through television channels, such as Discovery and National Geographic, something that is often not available in the villages. "Children with limited resources in rural areas need environment education to learn about nature conservation," he said. "What I'm learning during my birding and field tours, I'm teaching them the same. Conservation gets imbibed in them from an early age, like how I got hooked to it."