This story depicts a pre-pandemic scene at the story. Do also read about how they are doing since the pandemic came about.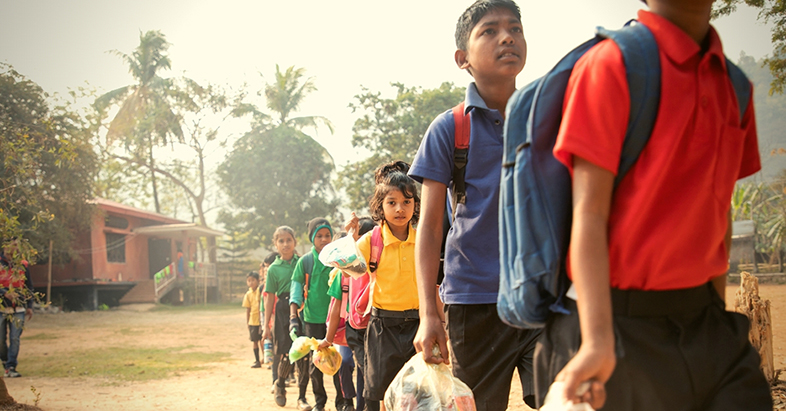 This is a typical scene in this unusual school – Akshar, tucked away in the pristine woods of Pamohi, Assam, where students bring polythene bags full of plastic waste as the only form of fee that the school accepts.
"We wanted to start a free school for all, but stumbled upon this idea after we realised a larger social and ecological problem brewing in this area. I still remember how our classrooms would be filled with toxic fumes every time someone in the nearby areas would burn plastics. Here it was a norm to burn waste plastic to keep warm. We wanted to change that and so started to encourage our students to bring their plastic waste as school fees," said Parmita Sarma, who, along with Mazin Mukhtar, founded the school in June 2016.