Images by Biswaranjan Rout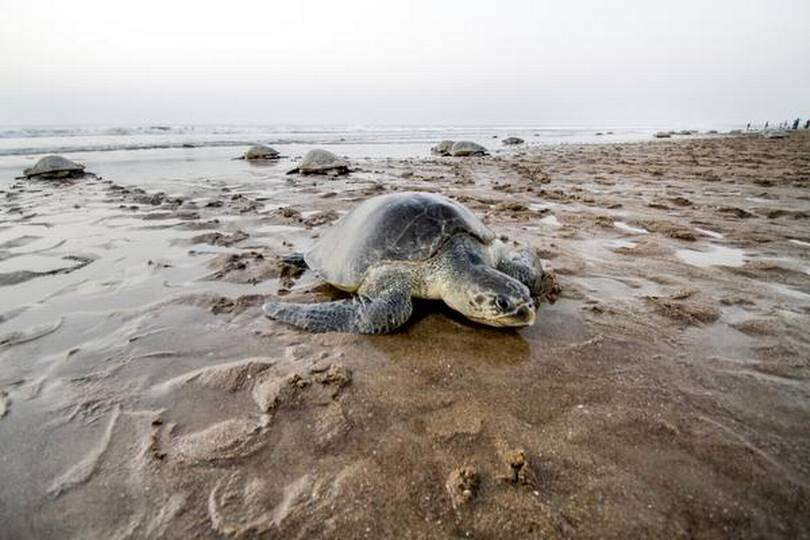 Female turtles arrive on the Beach at Rushikulya to lay eggs
Olive Ridleys kept their date this year too, with lakhs of them landing on the Rushikulya beach in Odisha to lay eggs
Nature's rhythms are amazing. Lakhs of Olive Ridley turtles crawled out of the sea to lay eggs on the Rushikulya river-mouth beach in Ganjam district of Odisha on Thursday. During the mass nesting every year, the turtles, one of the oldest and endangered inhabitants of the sea, dig the beach surface and scoop out sand to make deep conical holes. Each lays 80 to 120 eggs in the hole and fill in with sand. Before the day gets long, the mother turtles are back in the sea.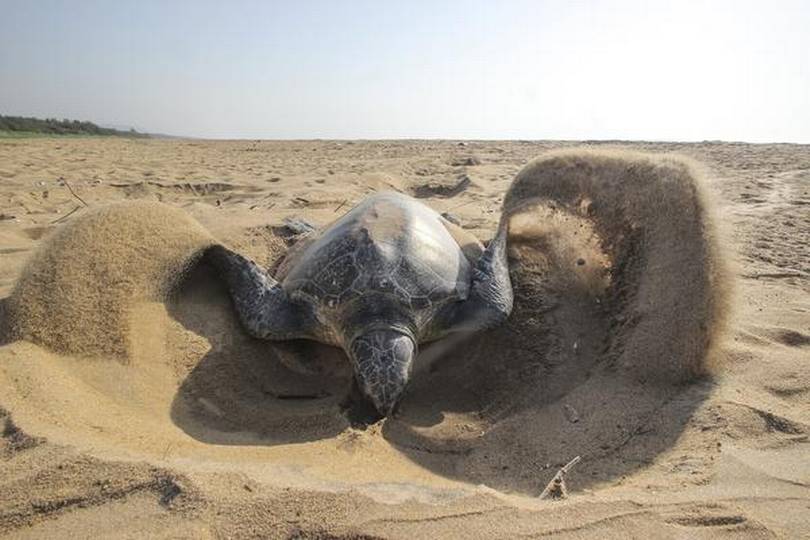 Digging a conical hole to lay eggs
A variety of predators pose a threat to the eggs of these harmless creatures. Forest Department watchers and volunteers from villagers make stupendous efforts to protect the eggs from dogs, jackals and others.
Depending on the sand temperature and the weather, the hatchlings normally emerge after 45 to 55 days, again to a multitude of threats to their survival. On the beach, birds and mammals prey on them. Once in the water, they come under attack by some fish species. No wonder, Olive Ridleys are categorised as endangered.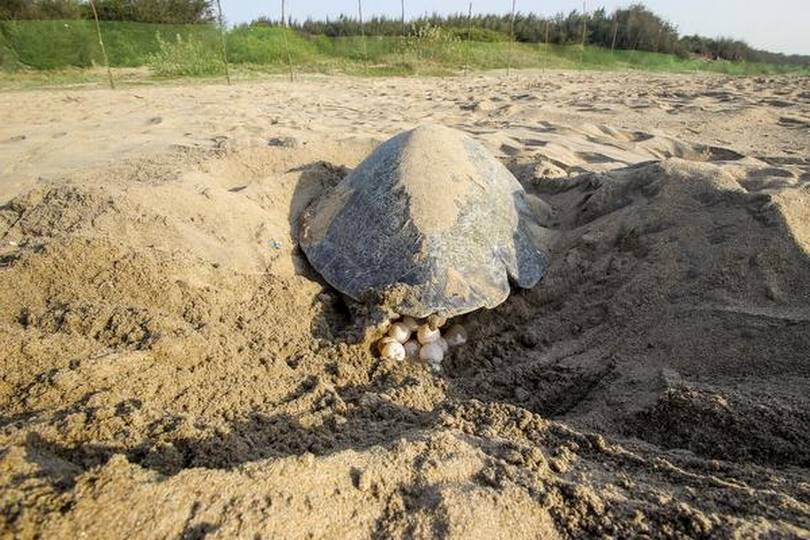 Midway through nesting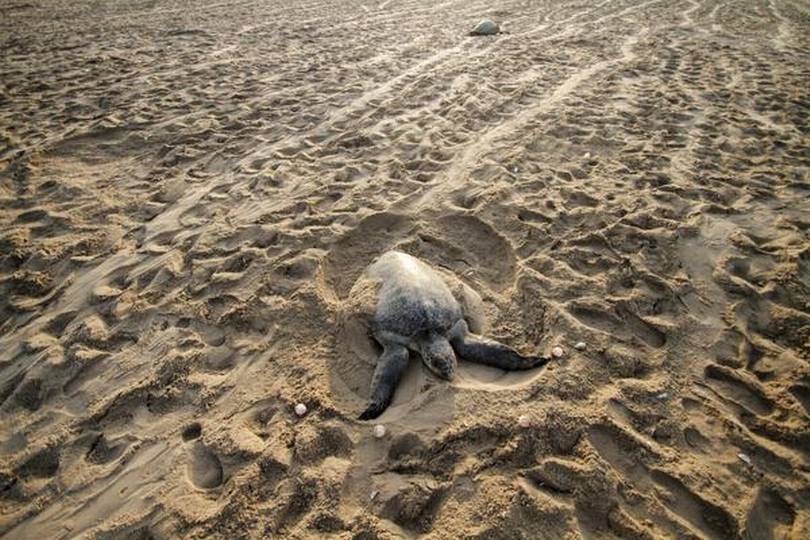 Footprint of a nesting on the beach sand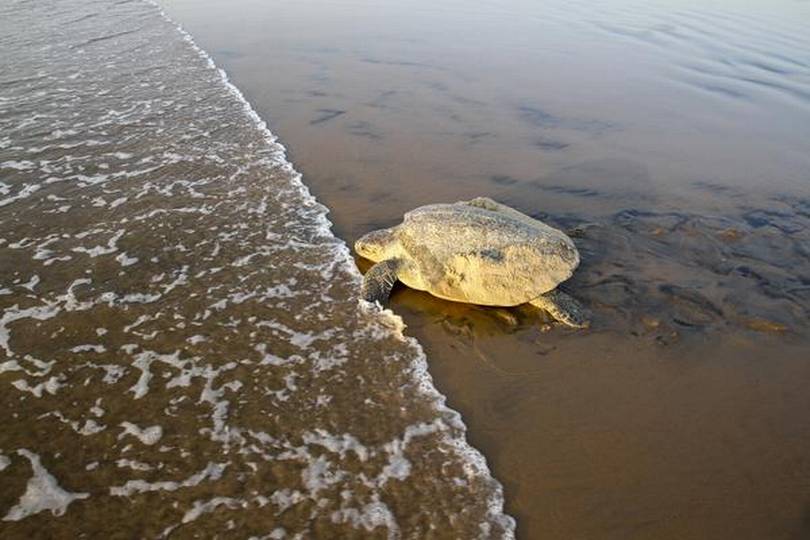 The mother returns to the sea, leaving the eggs to hatch on their own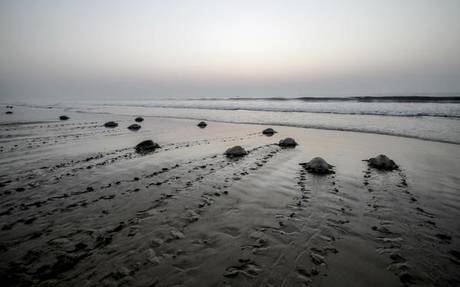 The tired, slow crawl to sea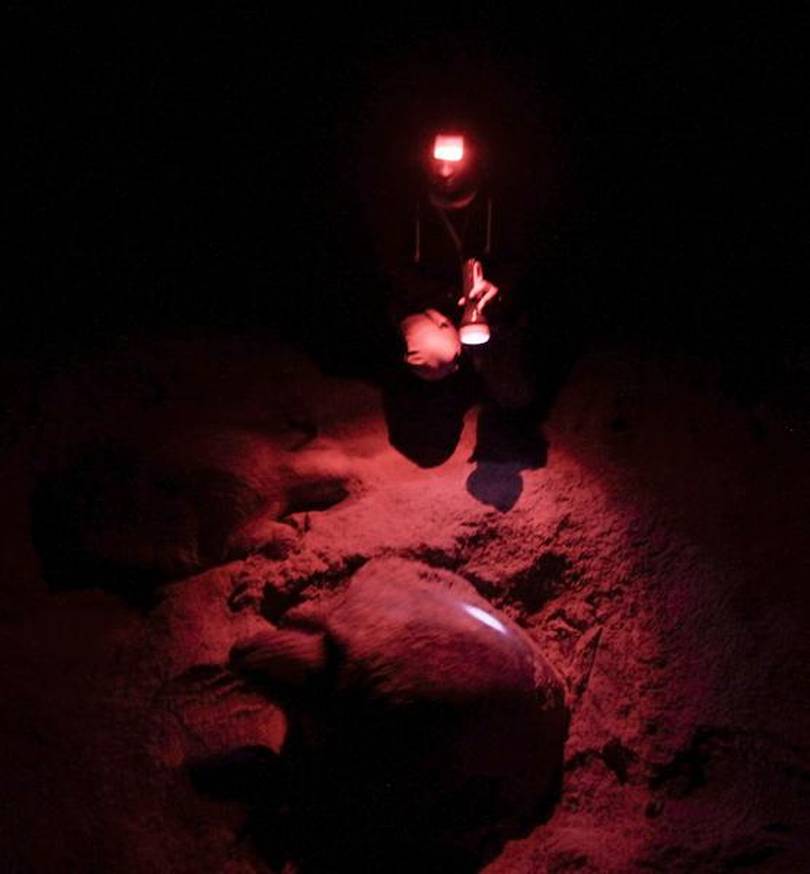 Keeping a watch on nestings
First published by The Hindu