Ice Stupa : Artificial Glaciers of Ladakh
Hi, I am Sonam Wangchuk from Ladakh, a beautiful trans-Himalayan mountain desert on the Tibetan plateau, in the extreme north of India. I am a mechanical engineer by training, but have mostly worked in education reforms in my region. This included setting up the SECMOL Alternative School (www.secmol.org), well known for its innovative solutions to the region's educational and environmental problems…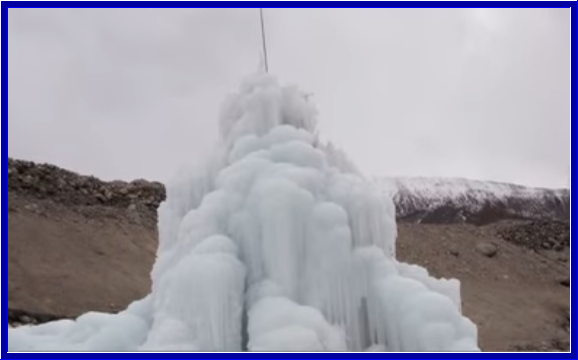 In January 2014 at this school some of our students worked with me on an interesting project that we called the Ice Stupa.  Our aim was to find a solution to the water crisis facing Ladakhi farmers in the critical planting months of April and May before the natural glacial melt waters start flowing.
Read Vikalp Sangam Story on SECMOL
Read other stories on the Ice Stupas on India Water Portal and in Down to Earth
See a brief photo update on activities carried out till the end of 2015.