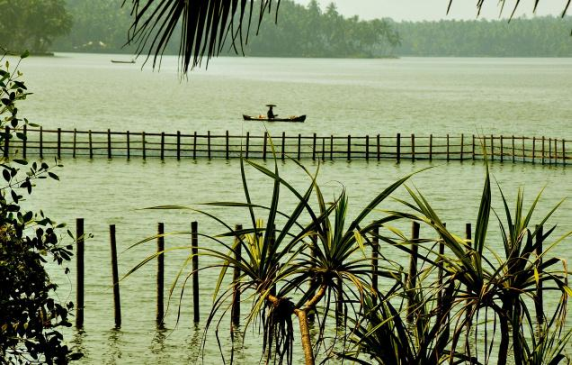 A river is not a mere water source, but an entire ecosystem, with rich flora and fauna along its course and on the riverbed.
So, a project undertaken by the Atholi panchayat, as part of its efforts to protect the Korapuzha, aims at protecting the river in its entirety. The State Biodiversity Board is funding the project, with support from government agencies, including the CMFRI and the Central Institute of Fisheries Technology (CIFT).
More mangroves
The project, recently inaugurated by M.K. Raghavan, MP, envisaged plans to enhance the native fish population, rejuvenate mangroves along the river by replanting seedlings of suitable varieties in the appropriate area, and promote responsible tourism initiatives.
No conservation initiatives will be fruitful without taking the stakeholders, including the local community, into confidence, says K.V. Mohammed Kunhi, technical coordinator of the project, who is also the director of the Centre for Science and Technology Entrepreneurship Development (C-STED) here.
Stakeholders have been identified through consultation with self-help groups, school teachers, and NGO representatives.
"Training programmes and awareness sessions were held for the select group of beneficiaries," said Rama Paloth, president of Atholi panchayat.
A campaign to spread mangroves to more areas in the river with the participation of school and college students has been planned. "For, the plant holds key to the protection of the river's biodiversity, including its fish wealth," says Ms. Rama.
Fingerlings
A fish pen has been constructed in the river at Kuniyilkadavu, near the Korapuzha bridge, by fencing in about 75 cents.
This is part of the ₹5 lakh first phase of the project. The fish pen, also known as 'Matsya Valappu' is being set up using bamboo and areca nut tree poles as fencing.
The fence is fortified with fibre and nylon nets of different mesh size to protect the seedlings inside the pen.
Fingerlings of native species such as 'karimeen' 'poomeen' / milkfish, and 'malan' / mullet have been given by the Fisheries Department to be introduced to the fish pen.
According to Dr. Kunhi, a group of women staying on the river banks have been selected to launch fish-based entrepreneurship units. The numbers and species of fishes in Korapuzha have depleted alarmingly over the decades.
"Our livelihood will be at stake if river's fish wealth is not regained," said P.K. Nitha, wife of N.T. Suresh, a beneficiary of the project.
Tourism prospects
"Since Korapuzha is not far from tourist sites like Peruvannamuzhi and Thusharagiri, the area can easily be developed into a tourism destination by introducing tourism-related biodiversity enterprises," said Dr. Kunhi.
The C-STED, according to him, can provide short-term training programmes for select groups in different areas, including procedures for starting an entrepreneurship unit, fish-based food product preparation, financial and other management of the unit, etc.
"The project ultimately aims at restoring, conserving, and judiciously utilising the biodiversity of the river through a constructive stakeholder participation," says Dr. Kunhi.
First Published in The Hindu, Kozhikode, March 8, 2014