Written specially for Vikalp Sangam website
All names of trafficked women and their families have been changed to protect their identities.
Pictures: From the Ruhamah Designs bank and Nirmala Govindarajan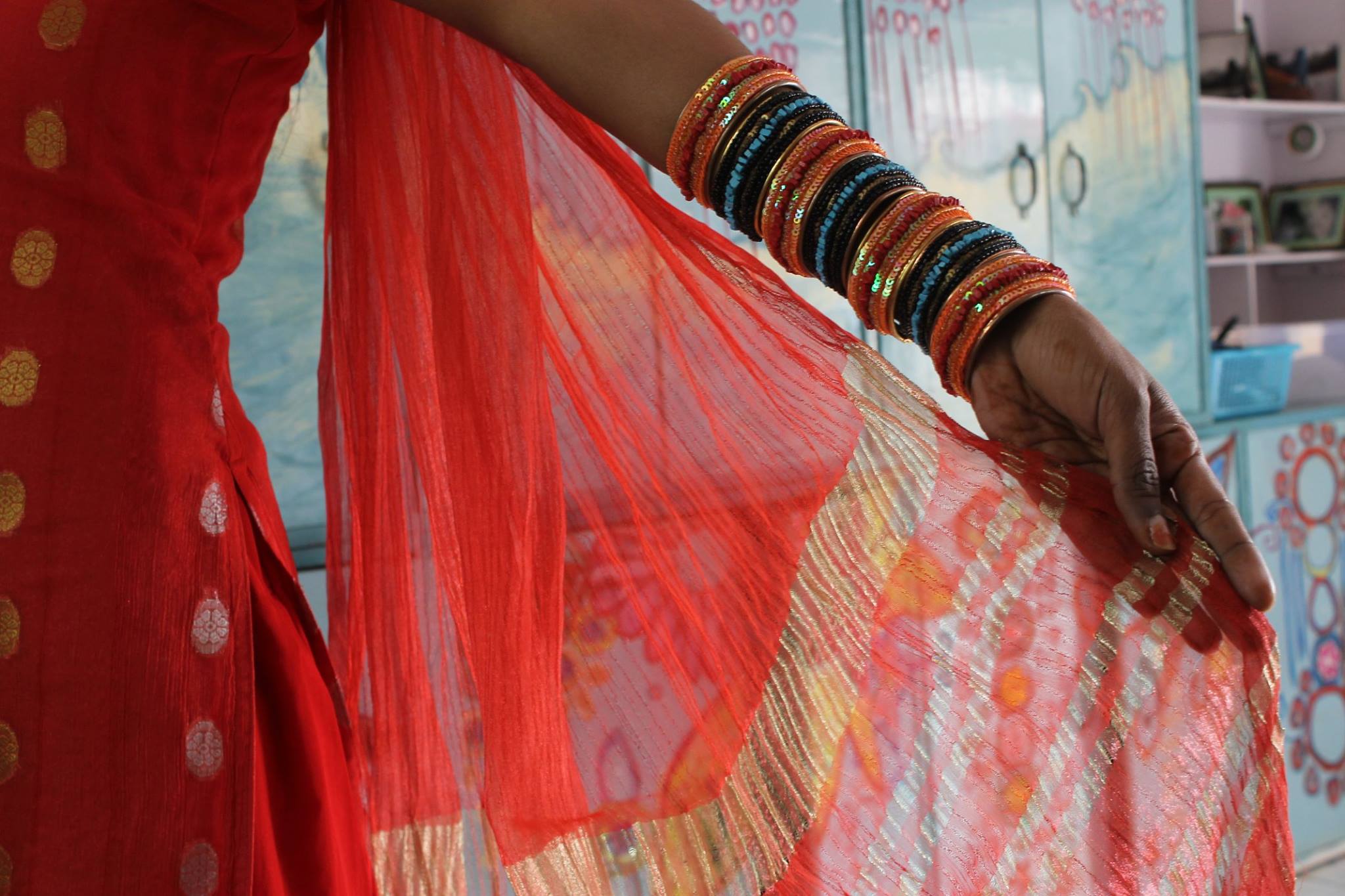 Sayantika…
She walks
I join her step.
Together we walk in tune with the winter's drizzle
Upon a day in early December 2017
And I listen to the story
Of a girl
Once traded
Now a woman
Who has traded the trade she was forced in to
For a life
Where each day,
She takes the train from her home to the Kalighat metro line
And onward to New Garia
To fashion jewels out of metal
And infuse them with silken threads and precious beads
Package them in cardboard rests
And seal them in transparent wrapping
To be shipped to the buyer.
This buyer, the same person who has chosen to purchase Sayantika's work of art
To give wings to her dream
Of pursuing a trade which etches the artist in her
And gives her wing to lead a life like you and I.
Life, as we walk around the lake-bed facing Sayantika's workplace in Kolkata is picture-perfect with rain-moistened plants and their dainty flowers attracting birds, bees and butterflies of rare hues. The once-traded girl walking beside me is all of 23, and a woman who smiles so wide that her eyes disappear into little sparkling stars on her gentle face. Sayantika is excited – she is getting married in a few months, and her parents are proud of their daughter, the only aspiring businesswoman who hails from the village of Methipur in West Bengal.
The Business of Ruhamah
Two years ago, down south in Ooty, the October sun rose with uncertainty, and I followed Catherine Raja up a narrow flight of stairs, and into a well-ventilated office where business meant weaning metal into designer jewellery – earrings, bracelets, necklaces, et al. We sipped on cups of freshly-brewed Otacamund tea, and Catherine introduced me to the members of her team, including a very smiling and spirited young lady Sudha, who had made her way up the leadership ladder, and was now the hands-on workshop manager at Ruhamah Designs. Each member at the Ooty workshop had been coerced into the sex trade, and many found themselves being abused by as many as twelve customers before noon. Sudha too, had been abducted at the age of 16 from the main bus-stop in Bangalore, and catered to more than a dozen clients in a single day, until she was rescued by social workers, and brought to Freedom Firm for aftercare.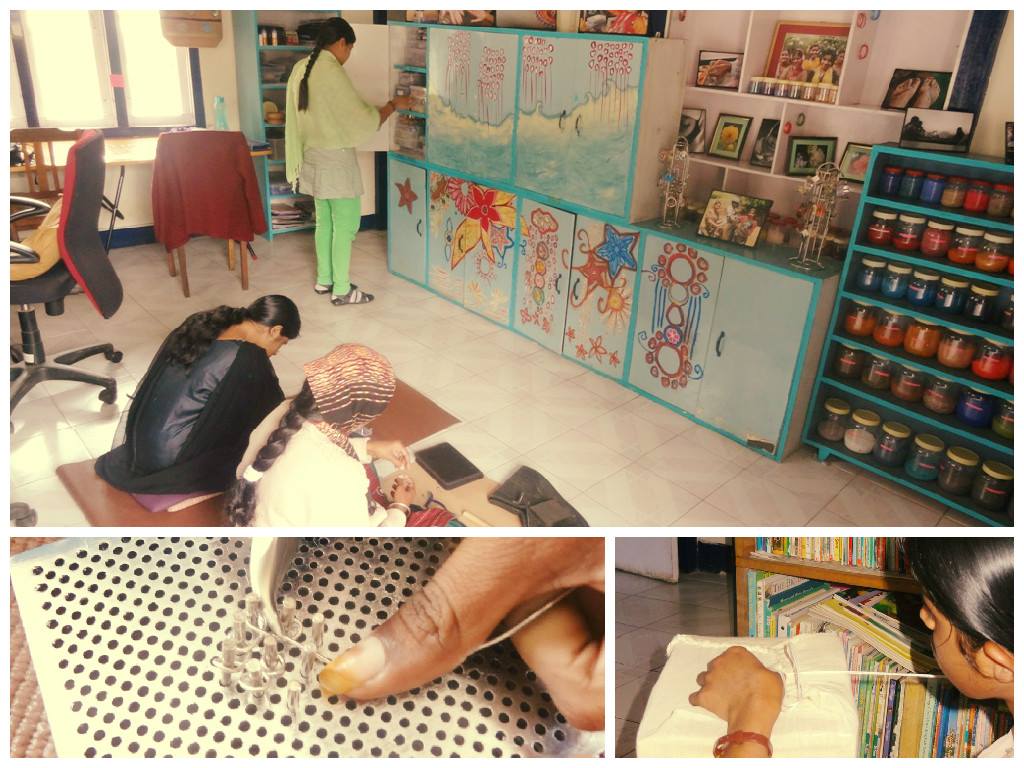 Today, the head office at Ooty no longer hosts workshops for trafficked girls, but has extended its scope to Kolkata. The office itself represents Ruhamah Designs in the south, and has evolved as the centre for sourcing, and designing with Hannah Marsline as its Business Development Manager. While Hannah busies herself with a phone call, Catherine, who is presently the CEO of the organisation goes on to explain: 'Founded by Greg and Mala Malstead, Freedom Firm is an NGO that rescues, rehabilitates and fights for justice of victims of sex trafficking. The idea of Ruhamah Designs, a company that empowers survivors through sustained employment, was conceived at Freedom Firm's aftercare home by Mala and Leah Henck in 2006. We started with four employees in one location, and have grown over the years to provide employment to several survivors and staff, seconded by Freedom Firm. We now pay all our employees who are survivors, and have been with us for an average of two years. Ruhamah Designs is more of a launch-pad for survivors to gain confidence to be able to thrive in the work world. The artisans who work with us long enough to acquire management skills, have been promoted as peer supervisors and trainers.' 
'Ruhamah Designs,' Catherine adds, 'has work options catering to the stage in life the survivor is at. We have production in shelter homes for survivors who have been rescued and need institutional care, production at workshops for survivors who desire full time employment, and a work–from-home option for survivors who have limited mobility owing to their circumstances. Our employees, both in shelter homes and in our workshops, are supported with life skills classes that enable them to live productively, with control over their decisions and finances. Our Kolkota workshop is our largest point of production with a wide range of products including jewellery made of semi-precious stones and fashion accessories made of natural fabric with hand embroidery aka Aari work.'
Of Budding Businesswomen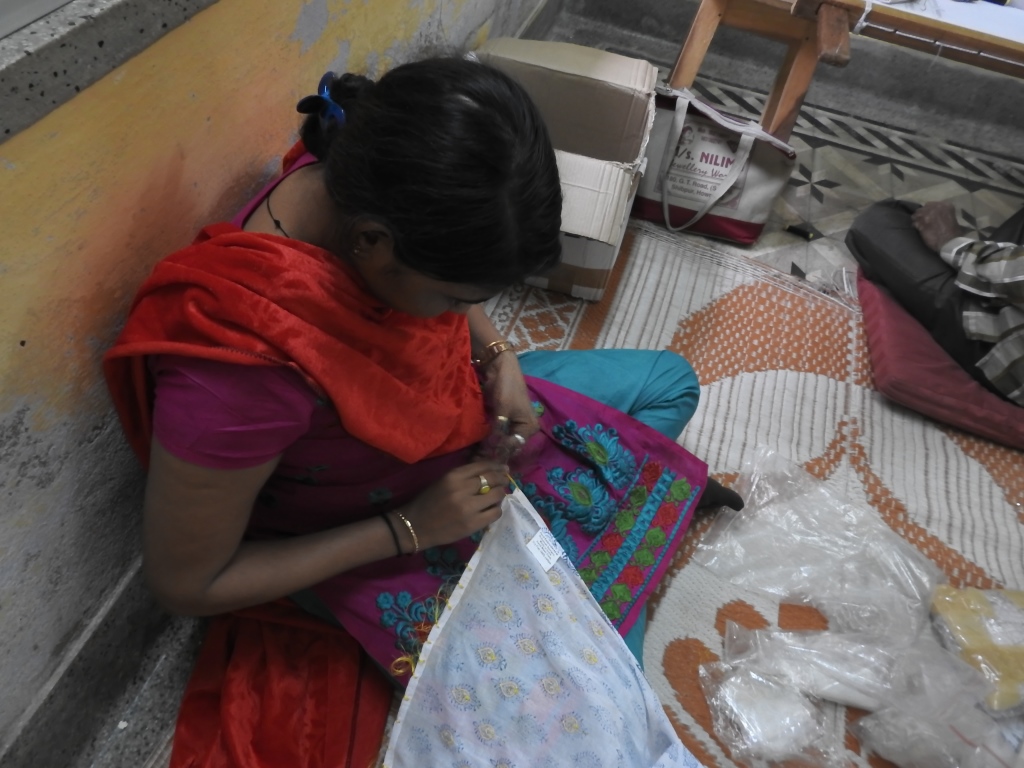 As we re-enter the Ruhamah workshop in Kolkata, Sayantika sits on the charpoy beside her fellow worker Nayana to guide her colleague with a new Aari design that the in-house master Sarwar Ali has recently taught them. After this, Sayantika, a dedicated supervisor, must head to the jewellery section, and guide Ruhika with her work. 'I came to Ruhamah four-and-a-half years ago. I have learnt a lot here – I am the supervisor now,' she tells me. 'Whatever money I earn here, I save. In future, I want to do something slightly different – I want to work with the girls in my village, many of whom have been abandoned by their husbands, and whose parents don't love them anymore. This is my dream. I have already started putting my dream in shape – I have saved Rs. 80,000 from what I earn in Ruhamah. When I have saved about Rs. 5 lakhs, I will start a small company. But I don't want to spend all my savings in one go. I will take a little money at a time, and start. I told the aunty from the International Justice Mission (IJM) about my dream, and she has said that she will help me.'
Much like Sayantika, Rupa too, was sold off by her sister when she was not quite 15, and was forced to work at the brothel until she was rescued. 'I live in a hostel in Pondiya, and have been working at Ruhamah for three years now – I am very happy here. I am getting married to Anil in two months,' she beams.
Tiding over Emotional Upheaval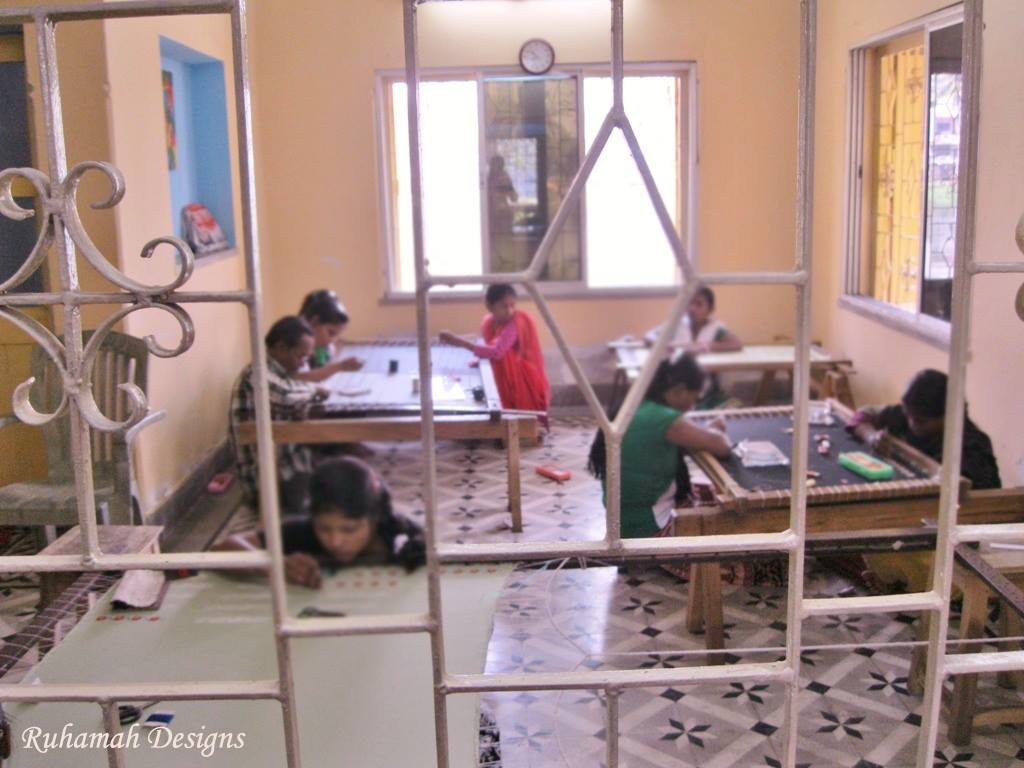 As the day progresses, Sayantika, Rupa and I talk some more over green chai brewed by Divya didi – another survivor, who chose to give up the profession well into her adulthood. But, beneath the placid smiles and cheerful banter of these survivors, I sense anger and resentment for those who had wittingly forced these women into the brothels.
'I just learnt that my mother too, knew that my sister was about to sell me,' says Rupa, battling a silent tear.
Nayana is seemingly more composed, she says matter-of-factly: 'I am from Canning. When I was 13, a man who lived there enticed me to a film, and sold me to another man. But the other man refused to take me – he said I was too young. I ran away, but my aunty brought me back to the place where I was sold. I stayed there for nine days, when there was a raid, and I was beaten up. Then, I was put in a home for seven years. Now I am here at Ruhamah to pursue a career. I want to be a teacher. But I have difficulty waking up on time. Earlier, I used to get very angry. I have been here for four years – now I don't get so angry.'
Although Sayantika is happy that she is getting married soon, she concedes that she has been unable to forgive her older sister. 'My brother-in-law, who I later learnt is a pimp, sold me off in Diga with my sister's help when was just twelve years old, and hadn't even started menstruating. In the brothel, I was made to sit separately in a room so that men could see me. Some days later, they took me to a dark room on the top floor. Because I refused to work, they didn't give me food and water. Then, they took me to Haldia. All the girls there were of my age, they had been sold. A 10-year-old girl who was raped in front of me died. I got even more frightened. Then I met a 34-year- old lady who told me that she had been in the brothel since my age. I asked her to help me, and she agreed. But, a man overheard us, and he drove a knife into the lady's neck and killed her right in front of me. I fainted, and then decided that I have no life outside. I had to work – 15 to 17 men used to come every day. There was such a stink, and I couldn't stand there for a minute. I thought I could never go back to mom and dad. After that, I was taken to a hotel, and I could go out. But I didn't know how to go home because I couldn't read. One girl could read, so I had her write with my nail-polish in my makeup box "Please help me – Sayantika." Soon, the CID rescued me and nine other girls. I lost my childhood because of my sister and brother-in-law.'
Empathetic Social Workers
Swarnalatha Nandy's role as a social worker with Ruhamah Designs entails taking care of the psychological needs of its employees. 'I talk to them about what's happening in their lives. I try to understand their unspoken language, and guide them,' says Swarnalatha who came to Kolkata 16 years ago with the intention of serving people. 'I worked as a teacher initially, and got to hear about Sonagachi and Kalighat where many girls had been brought by force, given their unfortunate circumstances. Then I met Christalin Velraj who is the Managing Director of Ruhamah Designs, and joined the organisation as a social worker. The girls here are gems, but because of their circumstances, their minds are blocked somewhere.'
Nirupa Idiculla, too, found her calling when she was 18, and was visiting the brothels in Sonagachi during Christmas for social work. 'That day, I saw half-naked women and men staring all over the district, and decided to work there. So, after completing my post-graduation, I joined Jewels in A Crown – an NGO which makes alternate employment possible for trafficked women. I used to feel joy when I played with the children of sex workers there. The more time I spent there, the more people asked me for employment – they wanted to leave their trade,' she reminisces. 'And when I first came to work in Ruhamah, Christalin asked me whether I'd like to take Ruhamah to the brothels. Ruhamah is willing to give employment to as many ladies as possible, and I am trying to rope in the sex workers in Kalighat and Tollygunge. But it's not easy – because many sex workers are resigned to their fate.  "I am a prostitute, and I will die one" they say. But the efforts are unfailing, and they are getting dividends.'
Christalin herself was drawn deeper to Ruhamah when she interned with the organisation in Ooty after completing her Master's in Computer Science. 'I was not interested in a corporate job. I really loved working with the women. Fortunately, the workshop manager's position was open, and I joined the company in 2015,' she says.
What keeps Christalin at Ruhamah today, is the change and growth she is able to witness in the lives of the survivors. 'When they are able to a say a word of greeting in English, when they finally master that one new design they had difficulty with, or when they start their first savings account – every small achievement is an assurance that their lives are improving, and motivates me to further work towards their empowerment,' she explains.
Extending Ruhamah's Scope
 'Over the years, since Ruhamah was started, we realised that most of the young women and their families wanted them to be married –  they were not interested in employment,' Christalin explains. 'So, we did some research and found that there was a need for employment for women who were not rescued, but had left the trade. Most of these women were forced into the trade at some point in their lives, and just continued to remain in it given that there was lack of respectable employment opportunities, and they had families to take care of. So, we, with our parent organisation Freedom Firm, decided to extend the employment to survivors of sex trafficking, and not just to rescuing young women along with our partner organisations. Today, Ruhamah's Kolkata initiative has a workshop manager and a social worker to continuously enable the personal and professional growth of the dozen odd survivors who work with us. Our employees enjoy medical and educational benefits. Every evening, close to an hour is dedicated to life skills training, learning basic English, Math and Bengali. They also have their fun time with games and exercises. Importantly, the inclusion of adult survivors into our workshop has had a positive impact on the younger women as they get to observe their lives, and be inspired by them.' 
Forty-year-old Kaya Dasi quit the trade four years ago, to find respectable employment. 'I met good social workers who guided me to a good life, and here I am enjoying making jewels for the world market,' grins Kaya.
Thirty-eight-year-old Vishaka hails from Chhattisgarh, and was married off when she was just 12. 'I went with my husband to Kalighat, and thought life would be good there, only to realise that he was sleeping with so many women, "marrying many girls" as he explained. I tried telling my husband to stop, but to no avail,' she sighs. 'Over the years, we had three children, and when I turned 25, I was fed up with my husband's involvement with other women, and decided that I too, will enter the trade of sex work. I continued to pursue the trade until I met social workers from the Jewels in a Crown organisation who taught me jewellery making. Once my training was competed, Nirupa lead me to Ruhamah where I earn a respectable living.'
Forty-five-year-old Shakuntala Devi too, hails from Chhattisgarh, and sought the trade on her own. 'My father had tuberculosis, my brothers were all younger than I, and my mother wasn't employed. I wanted to help the family, and so a friend advised me to come away to Kolkata, and engage in sex work. I did not tell my family what I did for a living, but sent money home for their upkeep until I met Nirupa. Now, I have chosen to earn a respectable income here at Ruhamah,' she explains.
Champa lead a respectable life with her husband and son until her infant daughter suddenly took ill and died. Her husband was heartbroken – he blamed Champa for the child's death, and sent her and their son back to her parents' home. With no income to bring up her child, Champa went to Pune looking for work because a girl she knew told her that could get a tailoring job which would fetch her a lot of money. 'I trusted her, and went along. She took me to a brothel, and I was beaten up until I conceded. I stayed on for five years, until I was rescued, and now I have found Ruhamah,' she smiles. 'My son lives in a hostel, and I want to educate him with the help of my respectable earnings.'
Thirty-seven-year-old Divya too, has a son – he is twenty. 'I come from Canning, and due to our difficult circumstances, took up domestic work when I was 12 years old, when my employers sold me,' she recalls. 'I continued to be in the trade for 25 years – no one paid me, they just took care of my food and clothing. It's been six years since I have given up the trade, and I am very happy to learn this work. In future, I want to teach jewellery making to little children in Kalighat.'
Ruhamah's Designs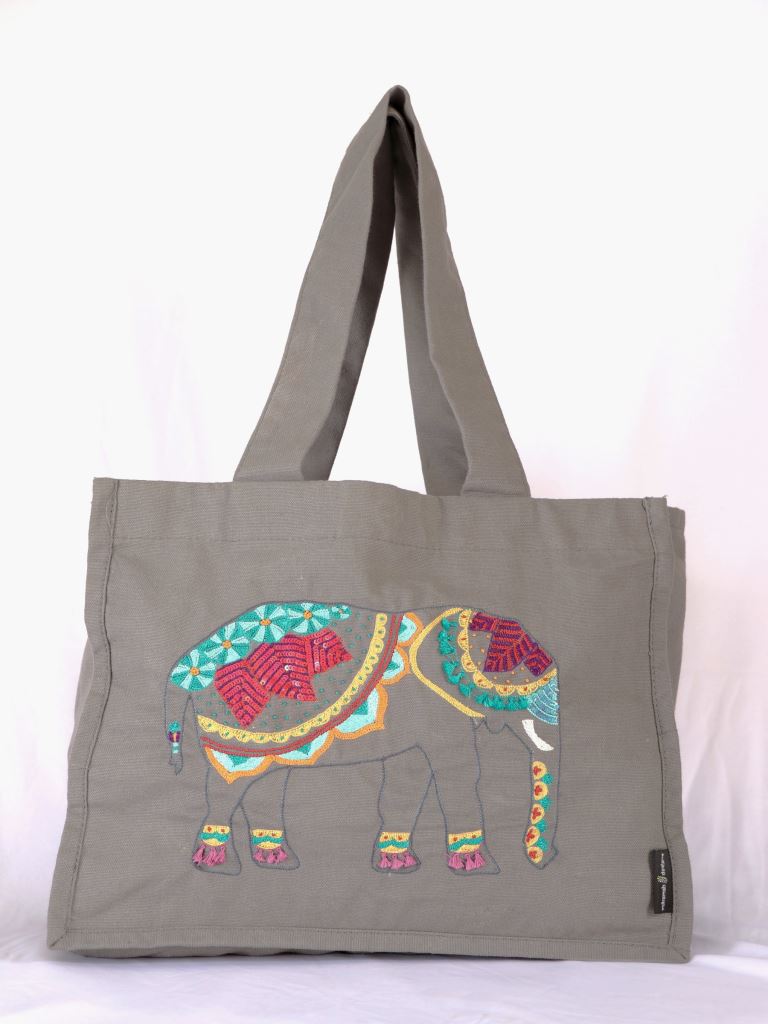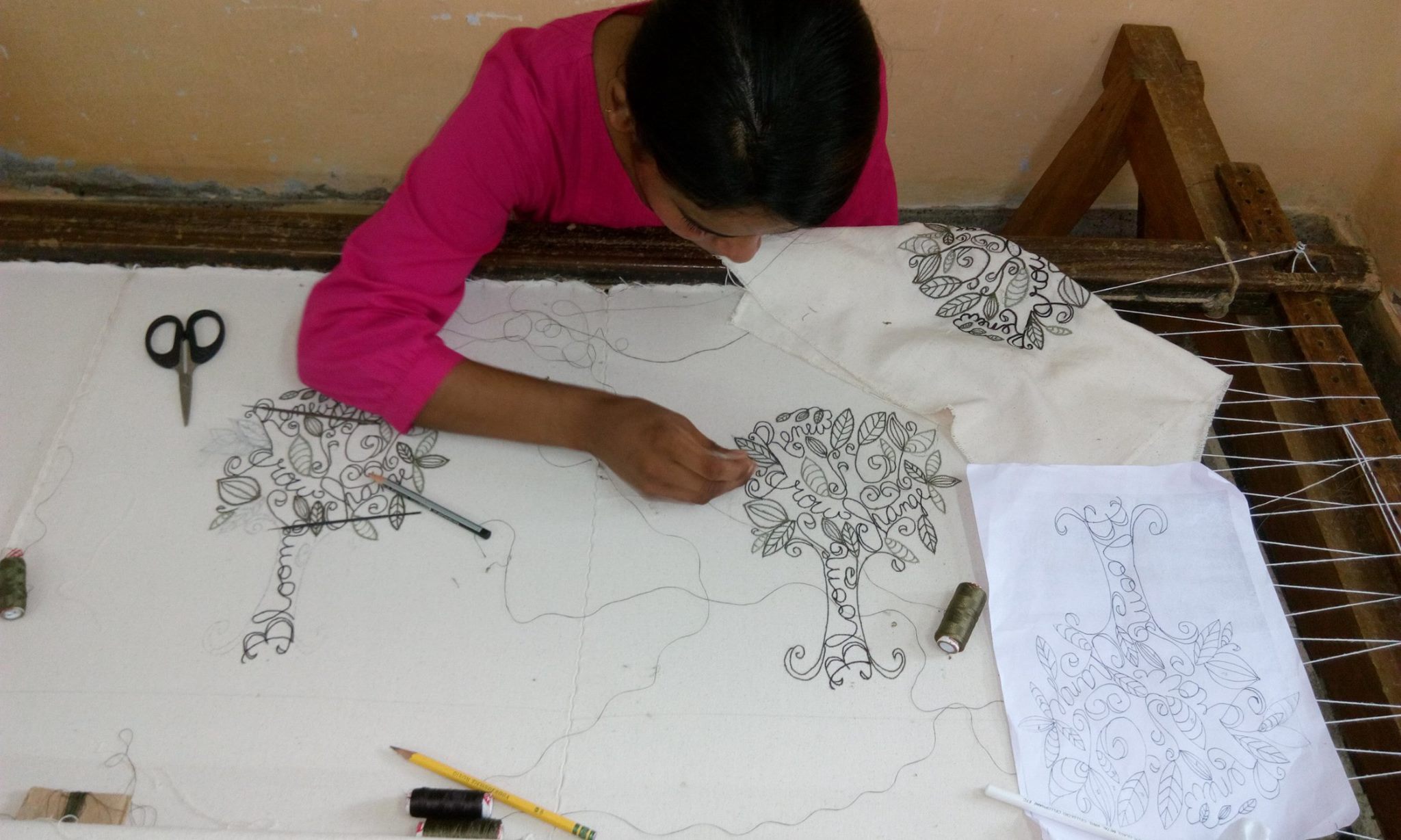 It's time to go home, but no one at the Ruhamah workshop in Kolkata is quite ready to leave. I walk in and out of the rooms, where one elegant design after another is being intricately crafted by hands that want to leave an imprint of the craft they have newly and joyfully learnt. Christmas is round the corner, and the demand for the very wearable and suave range of Ruhamah jewellery is high. Christalin scans every piece to its finest detail – there are no short cuts to quality here. Such attention to detail is imperative if this brand is to rise and shine along with its makers. Each maker, a fine woman who has emerged from a life in the depths of misery to come into her own – body, mind, soul and craft. This craft, now a growing identity in India and abroad, has each piece of jewellery neatly packaged and marked with the maker's name.
I want to take a few pieces of these dandies back home, and ask Christalin about the range, and how I might procure them. 'You could order our designs online at www.ruhamah.in. Our product range includes earrings, necklaces and bracelets made of non-precious metals including copper, brass and German silver – also semi-precious stones such as jade, amethyst and lapis lazuli. We have a range of bracelets and chains made of sterling silver and crystals, apart from an array of earrings, headbands, bracelets, bags and scarves embellished with Aari embroidery. All our products are handmade and hand-embroidered by our artisans who are sometimes trained by paid designers, and at others by volunteers,' she explains. 'We also take part in trade fairs and pop up bazaars across India to market our jewellery. Our main market is the USA where our products are sold online and via wholesale partners. We also sell products in the UK and Dubai with the help of volunteers.'
Despite its growing popularity, the biggest challenge for the managers at Ruhamah Designs, is to find markets for their products. 'This is because we don't have adequate resources to network and market our products,' says Christalin, adding, 'Personally, the biggest challenge for me is to make the survivors of sex trade understand the importance of empowerment, and that having a job is a need that will lead them on their path to empowerment. All these women are accustomed to charity, so the shift from getting things for free and having to earn one's living by using one's skills, is always a difficult transition for them.'
Difficult as the circumstances are, the reformation, as I watch Ruhamah's jewellery makers pack up for the day, is resonant with the courage to survive and make a living by the practice of a skill. The skill I have supported, I wear on my ears with pride, as I journey back home to Bangalore.
Contact the author