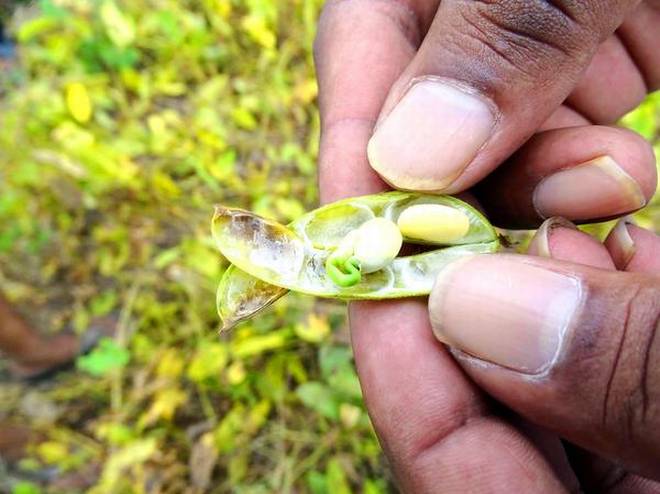 Alliance for Sustainable & Holistic Agriculture (ASHA) to organise a three-day seed festival at Anna University
Anupam Paul has the distinction of rediscovering 800 indigenous varieties of paddy. Helped by a revival project, some of the varieties are back from the brink, and Paul, who is from West Bengal, will present these at the National Seed Diversity Festival at Anna University from June 9 to 11. Similary, Beej Bachao Andolan will display over 100 indigenous varieties of rajma, many of which are from the Uttarakhand region. Save Our Rice, a Kerala-based forum, will present 200 varieties of paddy, collected from Orissa, Tamil Nadu and Kerala.
Around 100 other seed conservationists and groups from various parts of India will participate in the festival, which is in its fourth edition.
The previous editions were organised in Delhi, Chandigarh and Hyderabad. One of the thrust areas of the event, organised by Bharat Beej Swaraj Manch, which is attached to the Alliance for Sustainable and Holistic Agriculture, is conservation of heirloom seeds. The event is also supported by Safe Food Alliance.
"Seventy years ago, India had over one-and-a-half lakh heirloom varieties of paddy. Almost every village had its own variety of paddy, which was suited to local climatic and geographical conditions. Some of these varieties were extremely resilient, and thrived during droughts and floods. Today, their numbers have dwindled. Only a handful of them make up 90 per cent of the cultivation," says Ananthoo, coordiator of Safe Food Alliance.
According to the organisers, the larger vision of the Festival is to break the monopoly of corporates in the agriculture sector and help individual farmers.
"A farmer should be able to decide on the price for his produce, and not middlemen. For this to happen, farmers have to change their farming and trading practices. They should look at growing crops that go into staple foods of local consumers than catering to consumers in faraway lands. They should cultivate multiple crops in their farms instead of growing a single crop," adds Ananthoo.
---
First published by The Hindu