Northeast Lightbox shines the light on Assam's little-known feminist history by documenting the history of the Tezpur Mahila Samiti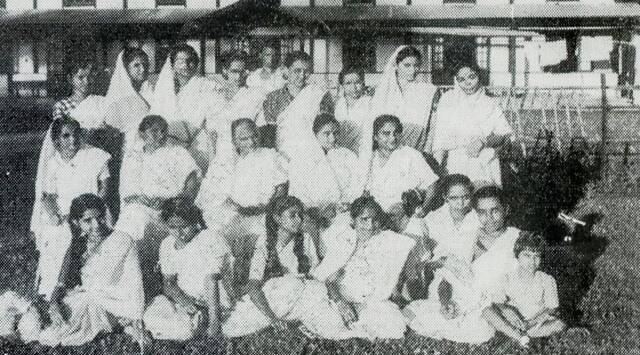 One morning in July 1948, a group of women convened somewhere in the quaint riverside town of Tezpur in central Assam. They met often but the outcome of this meeting was unlike any other: a stream of angry letters to the editor, a fair amount of name-calling, and fodder for a long-running joke among the townsfolk. An idea this crazy could come only from Tezpur, someone had said, alluding to the town being home to one of the country's oldest mental asylums.
The cause of this flutter? The ladies had proposed that families in Assam adopt "fixed mealtimes" in order to enable "women's leisure".
"Women have to keep themselves busy with kitchen work all day long and as such are not free to join any activities outside the domestic sphere…in order to…take their part in cultural activities they must have sufficient leisure", the resolution [in Assamese] stated. Making a case for lunch by 12 PM and dinner by 10 PM for towns across Assam, it asked for "public cooperation", and added: "No meal should be served after one hour of the proposed time."
The resolution was reproduced in several Assamese dailies, as well as The Assam Tribune, the state's oldest circulating English language newspaper. Public outrage followed.
"What is the duty of a wife towards such a husband who toiled the whole day in scorching sun… Is it her duty to stop his meals when his belly is burning of hunger? Is it her duty to go for social work when he needs someone dearer and nearer to share his exhaustion… and invigorate his losing spirit and energy?" wrote a particularly angry gentleman from Guwahati in his letter to the editor. Another dismissed it as "occasional entertainment". He added: "No amount of participation in cultural activities would be able to compensate a woman for the loss of happiness at home."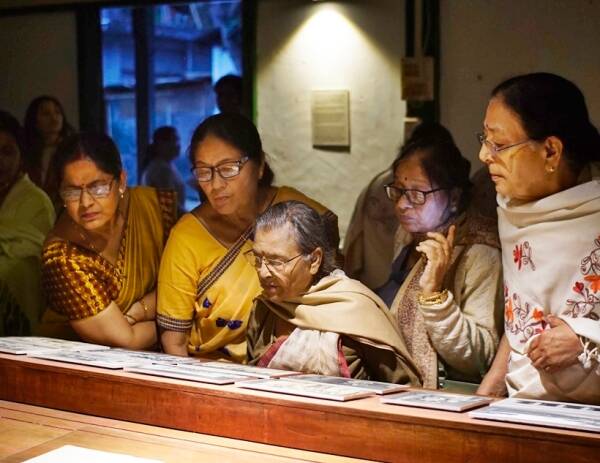 It is unlikely that the Tezpur resolution was implemented, but 75 years later it stands out as among the many examples of quiet rebellion that make up the storied history of the Tezpur Mahila Samiti, one among the few pre-independence 'women's collectives' that had sprung up in towns across Assam.
For the last two years, Northeast Lightbox, a Guwahati-based non-profit collective, has been creating a digital database of the Tezpur Samiti, documenting testimonials, official records, publications, meeting minutes and photographs, spanning over a period of a hundred years.
For three days in March, the non-profit, supported by the Indian Association for Women's Studies, and Tezpur University, is putting the collection up on display in the nearly 72-year-old Assam-type office of Mahila Samiti in an exhibition titled 'Sisters of Tezpur'.
"Whether it was during the Indo-China war, or the Tibetan refugee crisis, women here in Tezpur sacrificed and did outstanding work. But we never hear of them in mainstream discourses," said Northeast Lightbox's Anidrita Saikia. "By expanding beyond chronicles of politics and events, our project explores narratives of localised feminist history, often overlooked in the mainstream discourses of the regional past."
Fighting patriarchy at home
To this day, mahila samitis across Assam — both district and village level, numbering at least a thousand — make up a rich part of the state's women's movement.
But in the early 1900s, they came up one by one (Dibrugarh in 1907, Sivasagar in 1916, Nagaon in 1917, Tezpur in 1918) in urban centres across Assam, before the apex Assam Mahila Samiti was formed in 1926, with firebrand feminist leader Chandraprabha Saikiani as its founding secretary. It went on to become, in the words of famous freedom fighter and politician Sucheta Kripalani, the "largest democratic women's association in India by 1949".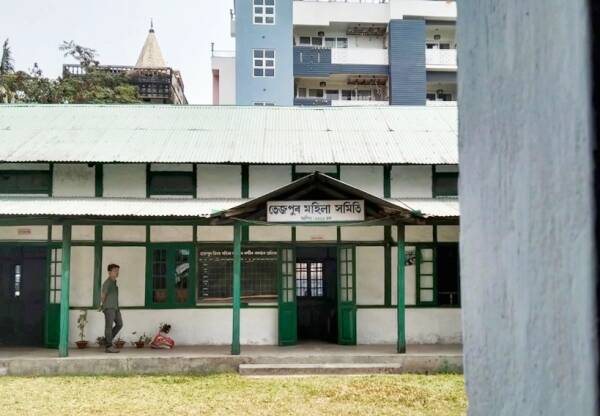 Formed largely in response to Mahatma Gandhi's call for women to participate in the freedom struggle, the samitis forayed into the national movement with activities related to weaving, handloom and the spinning of khadi. But soon, argues Dr Hemjyoti Medhi, Associate Professor at Tezpur University, they emerged as "independent movements articulating their own separate agendas".
Apart from fixed mealtimes by the Tezpur Samiti, the Assam Mahila Samiti, served a legal notice (citing the Child Marriage Restraint Act or the Sarda Act as it was popularly known in 1929) to a groom in 1934 for marrying a 12-year-old. Later in 1948, the members tried to enter the kirtan ghar (prayer hall) of the Barpeta Satra, which bars the entry of women even today. "So while most would remember the samitis within the framework of the national movement, they actually go beyond it. Instead of [just] fighting the colonial authority, they were fighting patriarchy at home," Medhi said.
Meenakshi Bhuyan, a resident of Tezpur and member of the Tezpur Samiti since she was a teen, said most of these examples can be found in newspaper clippings and preserved meeting minutes — which form a section of the Northeast Lightbox exhibition. "At the end of every meeting, the women would pass a resolution, which would be forwarded to the government," she said. Bhuyan, now 80, says she was "shocked" when she came across the clipping about the "fixed lunch and dinner hours" in her mother's (also an active member of the committee in the 1940s) cupboard. "Fixed meal times, free and compulsory education for girls, questions about why women are relegated to certain kinds of jobs (nurses and teachers) were things they discussed. Imagine in the 1940s…they were truly ahead of the times," she said.
Take for instance, a meeting from August 26, 1928, minutes of which state: "Out of all the speeches, the poetry presentation by Devyani Devi was a remarkable one. Despite the fact of her incomplete elementary education, the poem was incredibly mature and was praised in unison. This sends a message to all women who are illiterate that more than formal education, will and passion are crucial in channelling one's expression."
According to Medhi, it is instances like these that illustrate how the Samiti "accelerated" women's foray into the public sphere. "Middle class women came out mostly during Gandhian mobilisation of the Indian nationalist movement. And mahila samitis accelerated the process by extending this participation from politics to other spheres of public life such as cultural performances, participation in literary society meetings, public speaking, among other things," she said.
1959: To the aid of the Tibetan refugees
Perhaps it was around the 1962 Indo-China War, as Chinese troops reached Bomdila, about 150 km away from Tezpur that the Tezpur Samiti did its most defining work.
In 1959, as India gave asylum to the Dalai Lama, Tibetan refugees flowed in. From stitching clothes for the refugees to raising funds and mobilising volunteers, old timers remember the Samiti giving their "heart and soul" to the refugees.
Just before the war, the women of Tezpur also underwent voluntary military training by the Indian Home Guard: an enduring image from the time — also a part of the Lightbox exhibit — shows women in their traditional mekhela sadors, many of the members of the Samiti, holding rifles.
Bhuyan recalled that the work did not end even after a ceasefire was declared in 1962, "After the war, the Samiti sprang back to action… members visited the war-affected areas in of Rupa, Bomdila, Sessa in Arunachal Pradesh (the North-East Frontier Agency) and set up schools and anganwadis," she said. In 1964, the Samiti raised Rs 14,000 (by no means a small sum) and donated it to the Prime Minister National Defence Fund.
Since the 1980s, the samiti's work has been focused on income generation to address inequality among women. "Programmes were held to train women in agriculture, dairy, weaving, sericulture… but alongside they would also hold sensitisation programmes on domestic violence and women's rights," said Dr Monisha Behal, a social worker and women's rights activist, who was associated with the Samiti in the 1980s.
Till today, it continues to focus on such initiatives: weaving, small saving schemes, assistance in domestic violence cases. Medhi pointed out that while the Samiti had gone through some periods of lull, it has sustained itself through the years. Exhibitions like these make for crucial interventions. "Going back to documents is very important… it reminds us of radical or subversive moments by these women, which would have otherwise been forgotten," she said.
'Sisters of Tezpur' is open to the public from March 16 to 18 at the Tezpur Mahila Samiti premises in Tezpur, Assam
First published by The Indian Express on 19 March 2023.