In the villages of Chirang district in Assam, where every Bodo home has a loom, Sama Brahma earns a modest income from weaving, and is trying to pass on this waning traditional skill to her daughters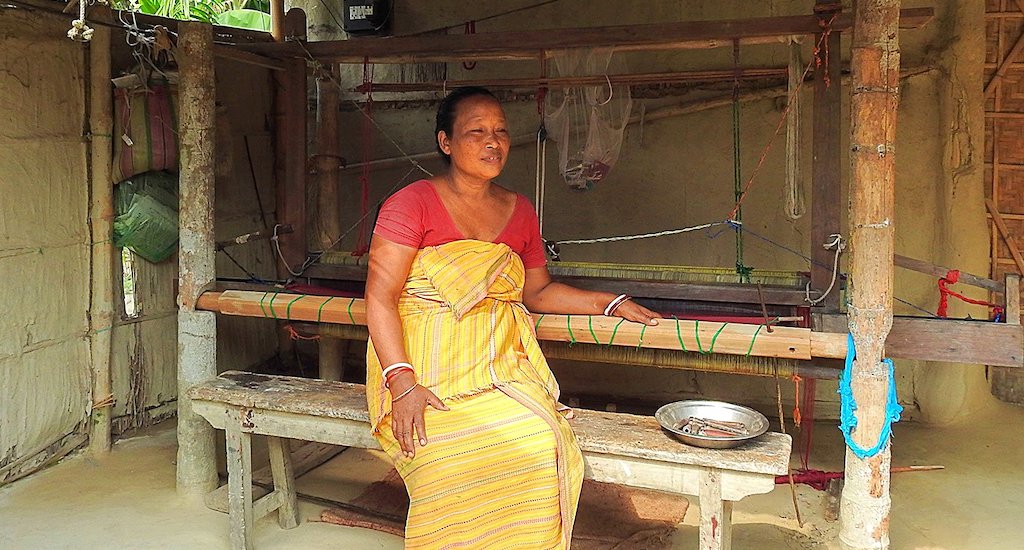 "Like all Bodo girls, I grew up watching my mother weave," Sama Brahma recalls. She is sitting at her bamboo pedal loom in the verandah of her house in Khujrabguri No.2, a small village located amid green paddy fields on the banks of the Aie River in Chirang district of Bodoland, Lower Assam.
The nearest city, Bongaigaon, is around 20km away. On the way to her village of 87 households, in some stretches, the sandy river bank serves as the road; in one place, a broken bamboo bridge requires cautious crossing on foot.
In the villages of Assam, every home of the Bodo community has a loom. The community is listed as a Scheduled Tribe. Weaving is seen as a highly valued skill in women, and in a prospective bride. Only a few women like Sama have used this traditional skill to earn an income.
"I started weaving well before the age of 15, and perfected my technique by weaving sala mata kapda (simple fabrics)," Sama, now 42, says. "As I became more confident, I would weave traditional items like the gomosa[a shawl-like garment], as well as utility items like bed sheets. But what I enjoyed weaving the most was the dokhona [which is like a saree] especially with complex floral motifs."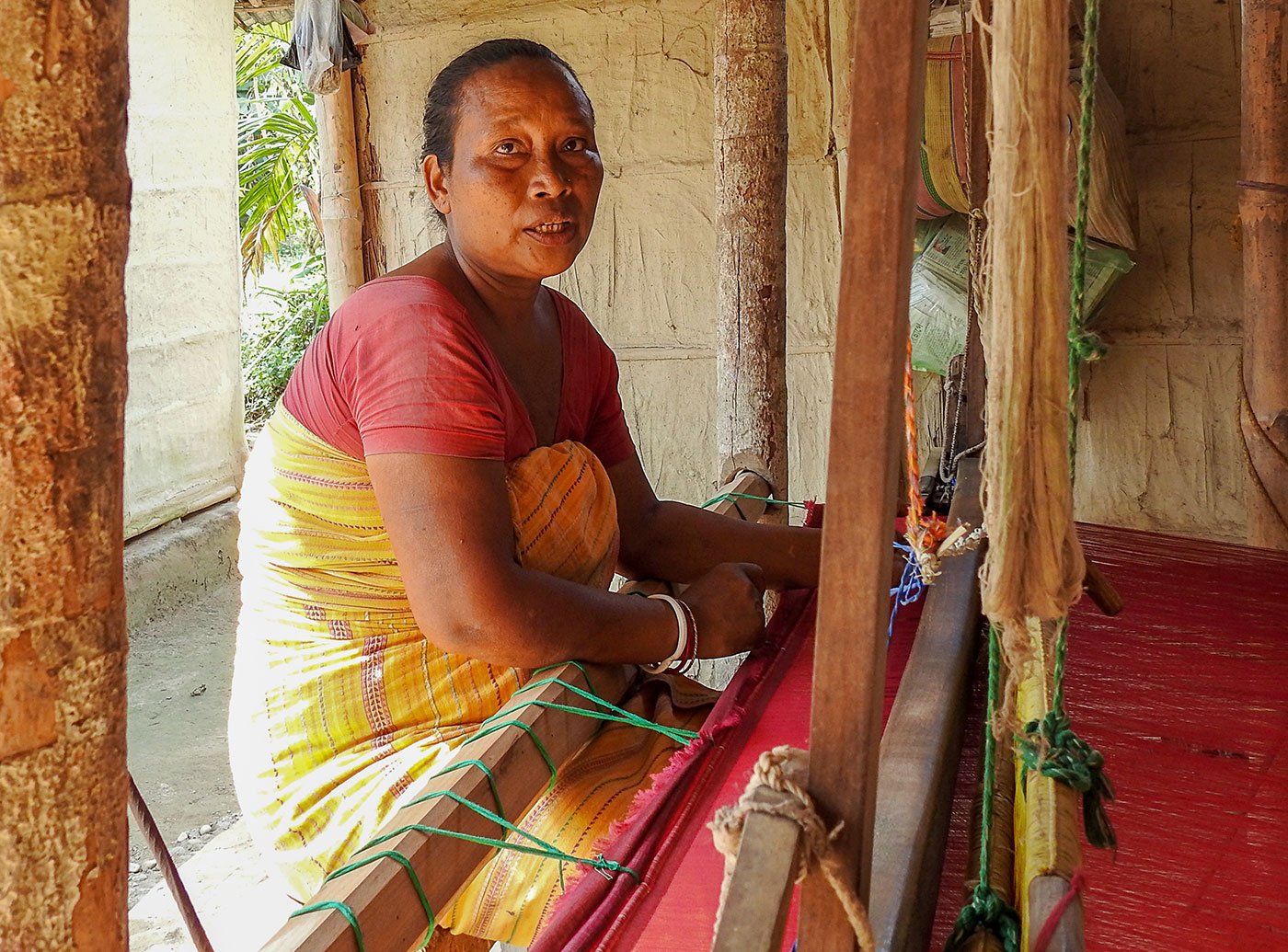 PHOTO • ANNE PINTO-RODRIGUES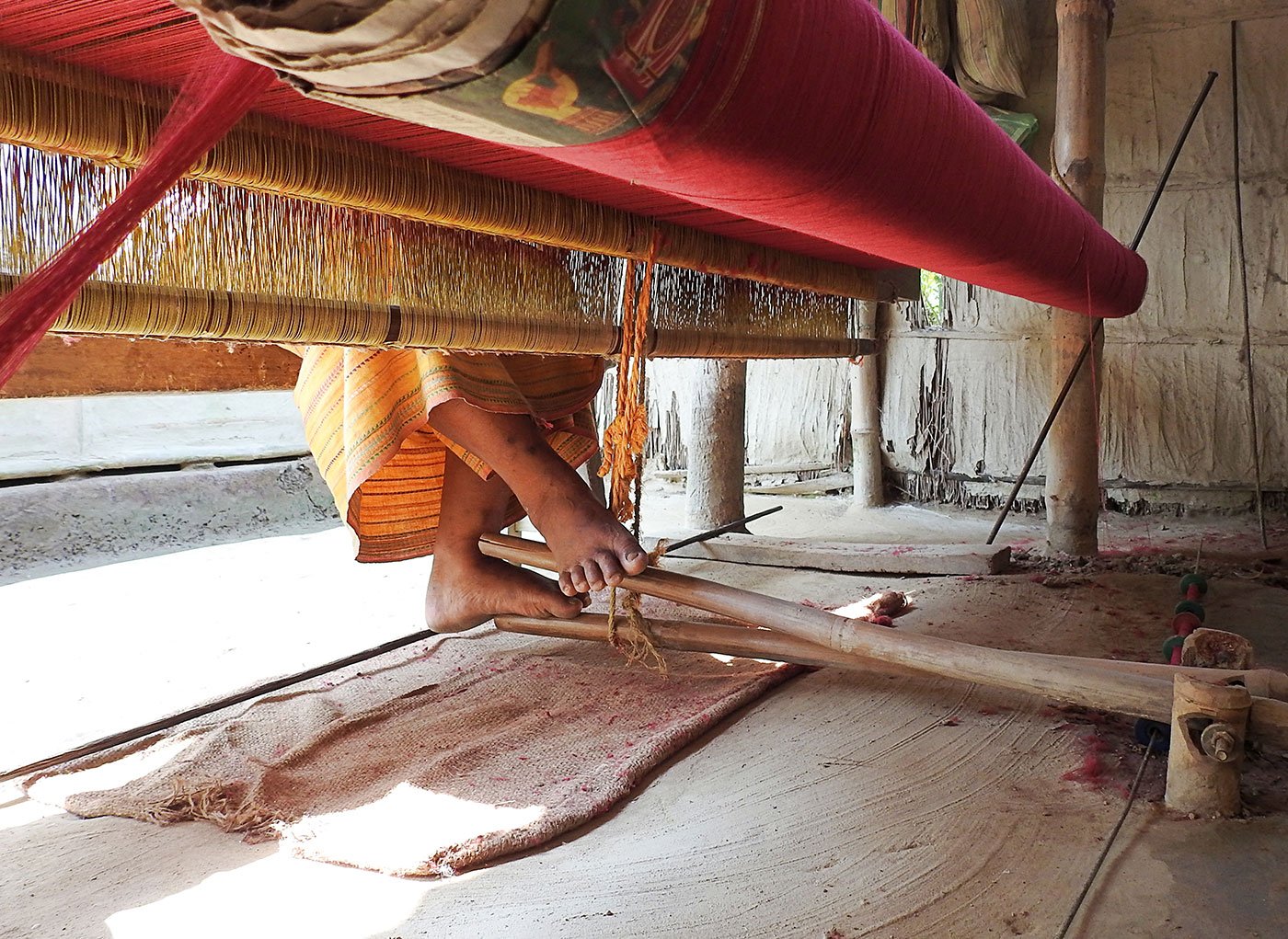 Sama has some time to talk when I visit her house, which is made of bamboo poles plastered with mud, and a tin roof. It's her day off, she does not have to go to the nearby lower primary school to cook the mid-day meal. She does this from 10 a.m. to 1 p.m., from Monday to Friday, for Rs. 1,000 a month. Occasionally, in the past, she would also make and sell rice beer. Whatever she wove was for her own and her family's use.
In the early 2000s, Sama joined a local weaving group called Aagor Daagra Afad (in the Bodo language, these words mean 'design', 'weaver' and 'organisation'). It is managed and run by weavers, and was started to enable local women to earn an income from their traditional weaving knowledge. Sama receives dyed cotton yarn from Aagor, which she weaves into fabric. The hand-woven fabric is then collected by the organisation and fashioned into garments that are sold at exhibitions and at a few stores in India.
This work brings Sama a consistent income – Rs. 75 for every metre of cloth. In a good month, when she weaves 45-50 metres, she earns nearly Rs. 4,000. "Since Aagor requires me to only weave plain cloth [without any motifs], I am able to do that rather quickly," she explains. 
Sama is in the top position in her weaving cluster of about 80 women, for the most fabric woven three years in a row, starting from 2014. Her motivation is clear: she wants to give her children an education. "I feel very sad thinking about my oldest daughter, Menuka, 21, who had to drop out of school in the 6th standard," she says with tears in her eyes. "Back then, we had no money to support her education. But I will not let the same fate befall my other children."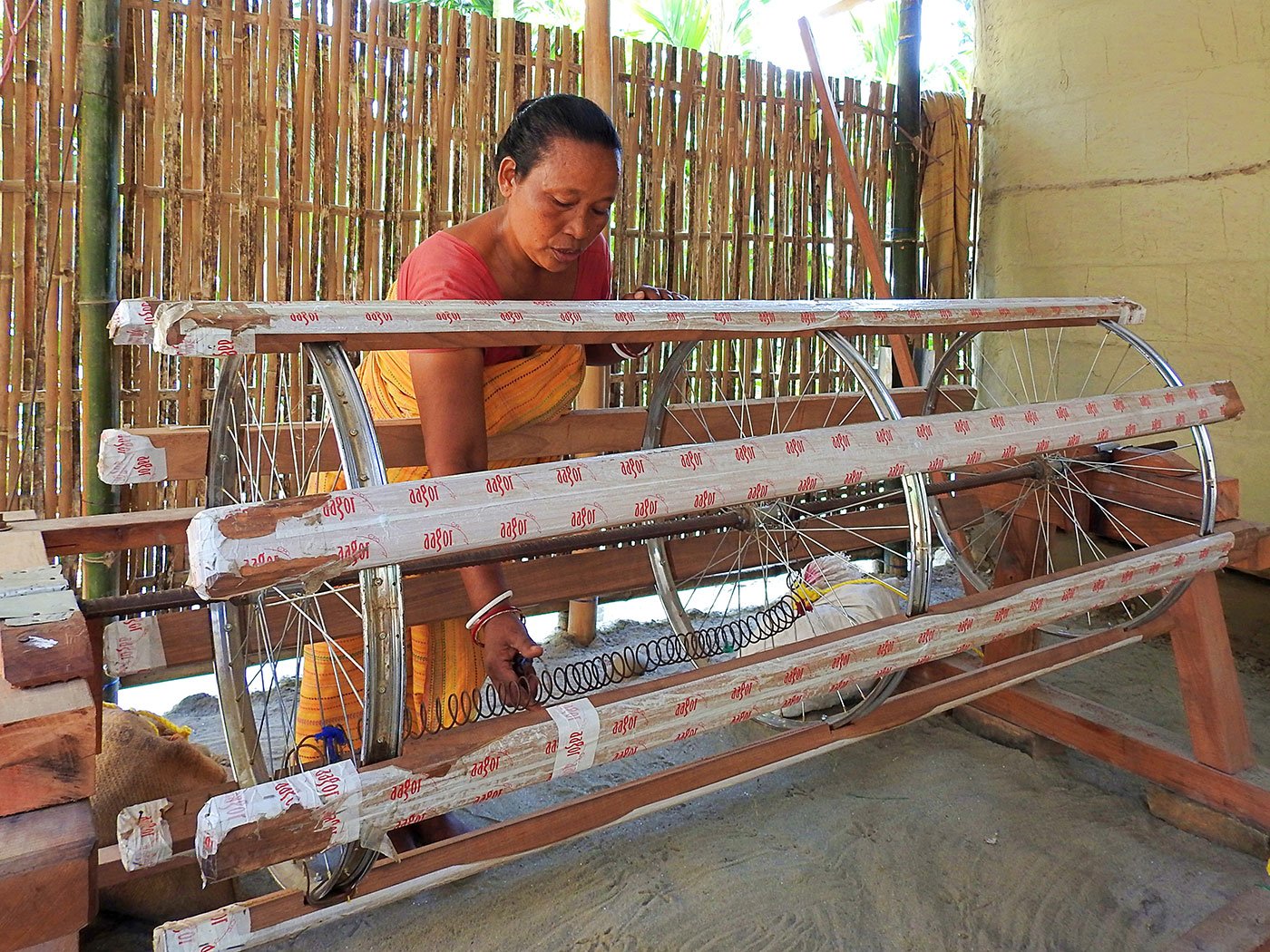 PHOTO • ANNE PINTO-RODRIGUES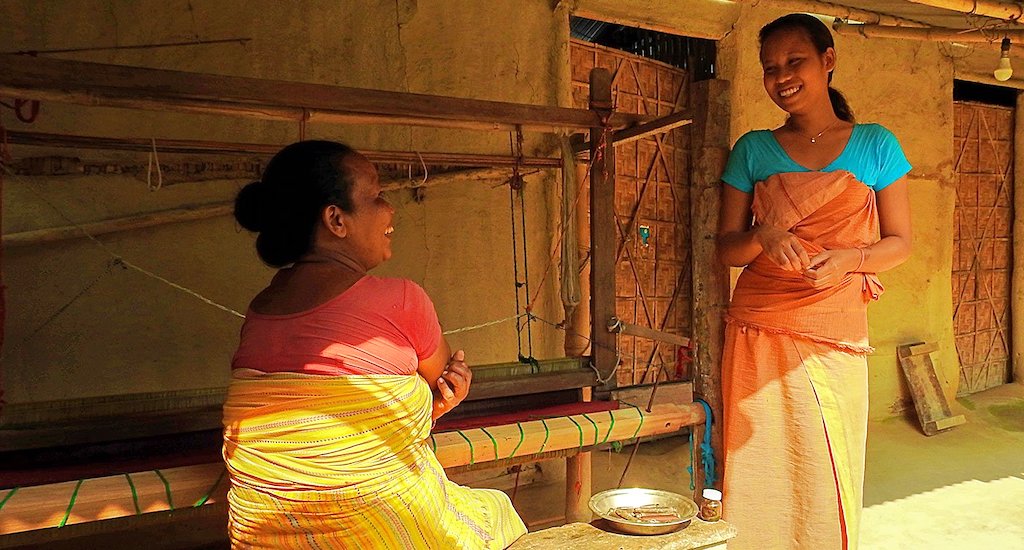 But as more and more of the younger generation gets an education and moves on to jobs, Bodo weaving skills are slowly dying out. "I am doing my part to keep the tradition alive," Sama beams. "I have taught both my older daughters to weave. Menuka is able to weave complicated motifs, while Sulekha is perfecting her technique, weaving simple fabric."
The demand for hand-woven fabrics has also been growing. "A few years ago, machine-made dokhonas from West Bengal were flooding the market. At Rs. 250-300 per piece, they were affordable but of inferior quality," Sama says. "Today, handmade dokhonashave made a comeback and people appreciate the effort that goes into making one. They are willing to pay up to Rs. 600, sometimes even more, for it."
We walk towards Sama's bicycle – she uses it to go to the market and for other errands – and I say goodbye. While her family's finances remain a challenge, the opportunity to earn and support her children's education makes Sama happy. She says she is confident that Sulekha's generation will have a brighter future.
Special thanks to Rahimol Narzary, the manager at Aagor Dagra Afad, for making this interview possible, and for translating from Bodo.
First published by Village Square on 25 Jan. 2019