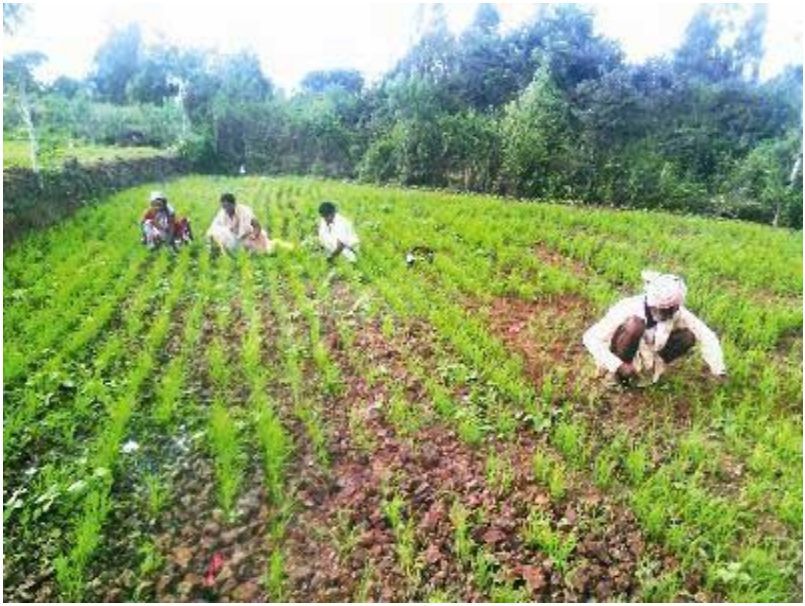 Guwahati: A Nalbari-based rural voluntary organization that advocates preservation of traditional agricultural practices among farmers in lower Assam is intensifying its campaign for a simple method that wards off harmful pests in paddy fields in view of the recent invasion of a swarm of army caterpillars that have been wreaking havoc across thousands of hectares of farmlands in Assam.
Lotus Progressive Centre (LPC), based at Morowa village in Nalbari district, is asking farmers to erect 'T' shaped bamboo poles in the paddy fields to allow birds to perch on it so that they feed on the larvae of insects like army caterpillars, leaf folders, whorls, maggots, crickets and others that survive on new paddy leaves.
"We are now intensifying our drive to avert such attacks in future," said Hemanta Baishya, coordinator of LPC.
In Nalbari district, more than 1,100 hectares of agricultural land were severely affected by the invading army caterpillars.
LPC volunteers are mobilized in 45 villages in the district where the organization is based.
Baishya added that such traditional rural methods were discontinued following the advent of modern technology and farming methods. He said the local biodiversity in and around the paddy fields needed to be studied for greater understanding of its impact on agricultural outputs and yields.
---
First published by Times of India