One fine day I got a call from Gurpreet, who has founded 'Uday', a Waldorf inspired school in Jaipur, asking me if I can help her arrange a healthier meal for the participants of the 'Art of Parenting' workshop organized by them.
She reminded of the food that we had cooked at the Jaipur Learning City Conference and was hoping that they can get some thing like that for their event.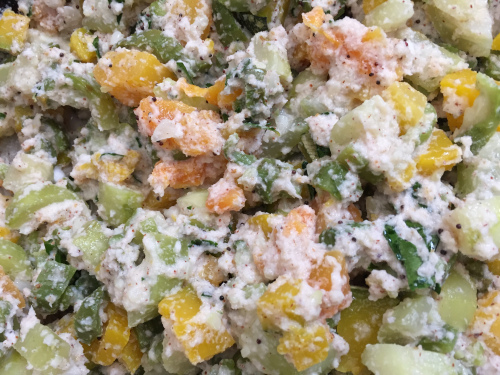 I was glad to hear it and see that there are people in the city who value food which I also consider more in tune for our bodies and was willing to support her. I called up some friends and they were not able to offer this meal as it was a short notice, just one day before the event.
At that time there was Yash, staying at our newly created space, Ahimsagram – a space for learning and living sustainably while also working on peace building and consent based organisation systems . He is from Swaraj Unviersity and is here with me to do his mentorship around healthy food with me. I asked him if he was keen and if we both can take up this cooking for about 20 people. He said yes and I agreed to us providing food to the workshop.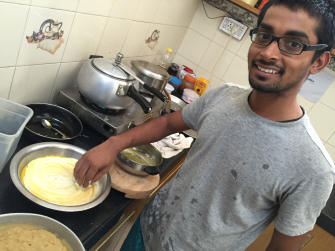 We also had Hema from Bangalore with us and the three of us prepared a meal, took it to the school on a cab, served the food, had a chat with the participants of the workshop and attended the session.
The workshop was facilitated by Mani Sir, who has inspired lot of people all over the country into taking up Waldorf teaching.
He was also talking on the impact of food on children and how food needs to be simple and with less chemicals and stimulants. I was glad to see that we had a common ground.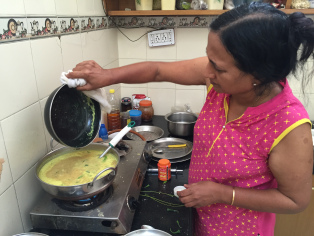 It felt like being a community with a shared dream where we are there to support each other and create integral growth for the community. I am enjoying the growing community bonds in the Jaipur which are making us create a sustainable and resilient eco system. Gurpreet is also the Operations Leader for the Learning Unlearning group under the Jaipur Mera Shehar Network and we are creating an organisation/community of those who want to look at alternate forms of learning. You can contact her if you want o join the group or know about Uday at [email protected]
We made –
Avial inspired mix veg – Steamed Veggies with Coconut Paste and some spices.
Salad with roasted Peanut powder
Rice and Jowar Rotis
Pulikoddal- A Mangolarian dish made by Hema was a dal with torai and coconut in it.
Cold fruit dessert or diary and sugar & dairy free fruit ice cream, with dates, cashew and Mango.
The food was much appreciated and it was amazing team work between me, Yash and Hema to pull through this big meal and take it out there.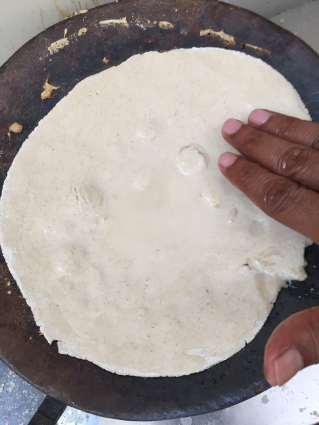 The Jowar Roti was made on a thick tawa offered as gift from my friend Lyla's Father Vijay ji. He has a factory and got us a thick tawa of cast iron made especially for Ahimsagram. I am loving it how there are so many people in the city who come together to create a space. It is the magic of this Tawa which allows the thick miller rotis and dosas to get cooked well without getting burnt.
I was inspired to see so many people there wanting to know more about such food or wanting such food at the doorsteps. I would want to put my energy into sharing about food with the larger community. I am also hoping that the Food and Farm Group in the Jaipur Mera Shehar network can take it up.
If you want to join a group of people who are keen on looking at food in life serving ways then connect with the Jaipur Food and Farm Group.
Appreciate Gurpreet's commitment to taking care of her guest in giving them the best that she could reach out for in Jaipur.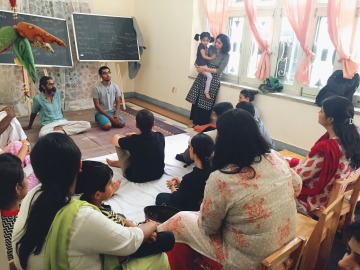 Since then I have been getting calls from some of the people from the workshop for recipes and request for sharing more on the food. Look forward to more collaborative emerging in the city over our food needs so we can one day call it a 'Safe Food City'.
---
First published on Courageous Communication