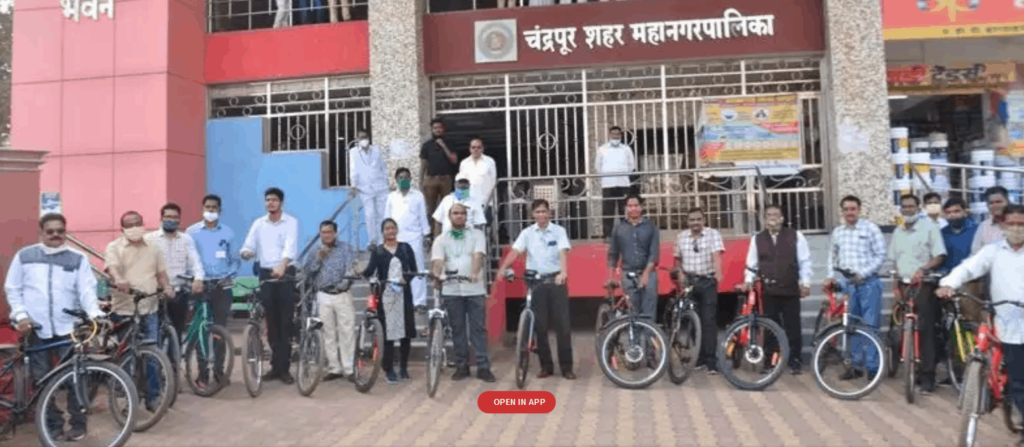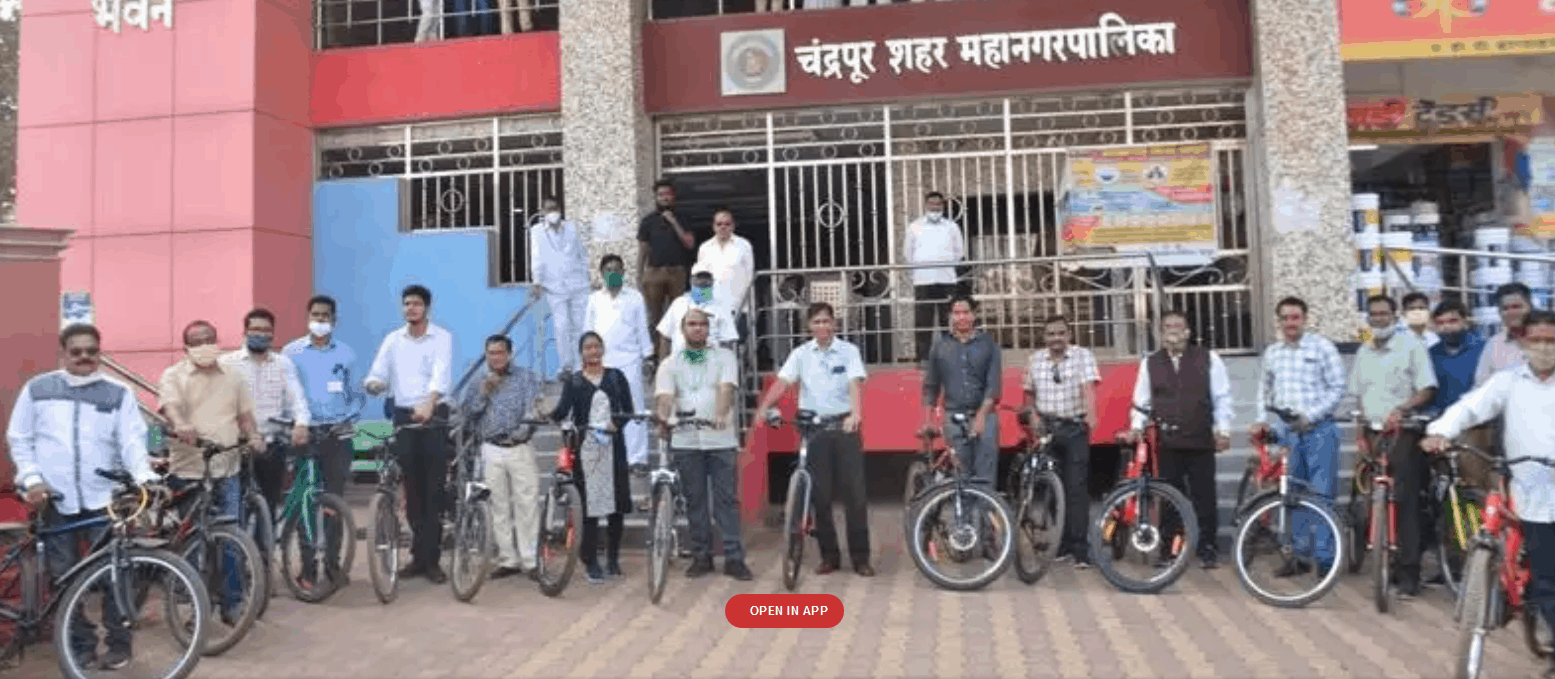 Chandrapur: In a unique initiative aimed at mitigating pollution in the city, all officials and employees of Chandrapur Municipal Corporation (CMC) on Friday reached the office riding bicycles.
Under the Majhi Vasundhara programme started by the state government, CMC has made it mandatory for all officials and employees to shun automated vehicles on Fridays and ride to office on bicycles.
The employees gathered at Priyadarshini Square in the morning and pedalled up to the CMC building in Gandhi Chowk to launch the initiative. Municipal commissioner Rajesh Mohite along with a bunch of deputy commissioners led the cycle rally.
Mohite said the state is implementing 'Majhi Vasundhara' programme through local governing bodies between October 31 and March 2021. "The campaign is aimed at synchronizing human lives with five basic components (air, water, fire, land and sky) of nature and to promote naturalistic lifestyle," he said.
The civic chief also said officials and employees coming to office on Fridays using bikes or cars will be denied entry. "The move is important from personal as well as environment point of view," he said.
All the officials and employees have been asked to promote the concept same among their subordinate as well as minimum five other people.
First published by Times of India on 19 Dec. 2020