Ignited Minds: Elango turns Kuthambakkam village as a model village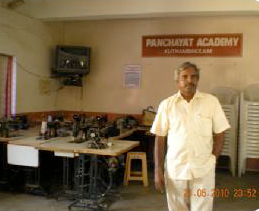 Mahatma Gandhi said that india lived in villages. he wanted villages to be developed. While everybody talks on every platform, nobody takes the serious initiative.
Corpezine, the magazine that spreads positive vibrations shares one such story of a Dalit, R Elango, who turned his village in to Model Village in India
Download or read on to know how he accomplished this.
First Published in PreSense, Issue no. 65, August 2012.
Watch him talk about his work at the 4th NCSE seminar.
Award for Creator of Model Village – The New Indian Express
Updates: