Chikapalli Anasuyamma has transformed over two dozen wastelands into forests in Telangana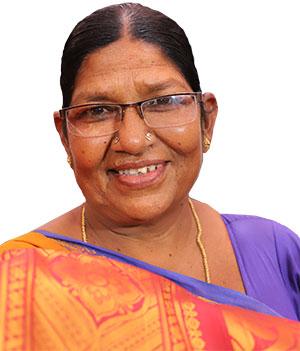 It feels wonderful when your work gets recognised," says 49-year-old Chikapalli Anasuyamma. She is one of the oldest members of the Deccan Development Society (DDS), a grassroots organisation that bagged the prestigious UN Equator prize 2019 for creating "an outstanding example of a local, nature-based solution to climate change and sustainable development". She works with other Dalit women to turn wastelands into neighbourhood forests.
Anasuyamma's green journey started 25 years ago after being deserted by her husband. "I decided to take charge of my life and took a training to grow plants from DDS," says the resident of Pastapur village in Telangana's Sangareddy district. 
She tried her hand at raising a nursery, and soon she decided to do something momentous — turn wastelands in and around her village into forests. "Till now, I have grown over 2 million plants on waste gubbadis or hillocks and set up two dozen neighbourhood forests," she says proudly.
Her initiative has already borne fruit in 16 villages and she is today fondly called Gubbadi Anasuyamma. A neighbourhood forest, explains Anasuyamma, spreads across 12-16 hectares (ha) and usually grows timber, fruits and medicinal plants.
Her most memorable initiative was at Indoor village. It was one of the 49 villages that got submerged in 1990 due to the Singoor dam project, set up to divert water to Hyderabad.
"While the landed people got healthy compensations which allowed them to restart their livelihood, the Dalit landless were left stranded," she says.
Anasuyamma travelled to the village and convinced the Dalits that reclaiming a nearby hillock can provide them sustenance. Soon she started training 40 Dalit women from the village to develop a neighbourhood forest in the 28 ha hillock.
They started with developing nurseries. They then marked the area to grow different kinds of plants and began the greening process on the rocky surface. "Every day, the women would patiently carry pots of water to make the land moist. Soon, it started to bloom and a part of the hillock turned green," she remembers.
While it took five years to grow the forest completely, the people started to benefit from it immediately. They would get fuel, food and medicinal herbs from the forest which has 0.3 million trees. 
Anasuyamma is now a senior supervisor at DDS where she trains women across villages to develop nurseries.
This article was first published in Down To Earth's print edition (dated 1-15 July)