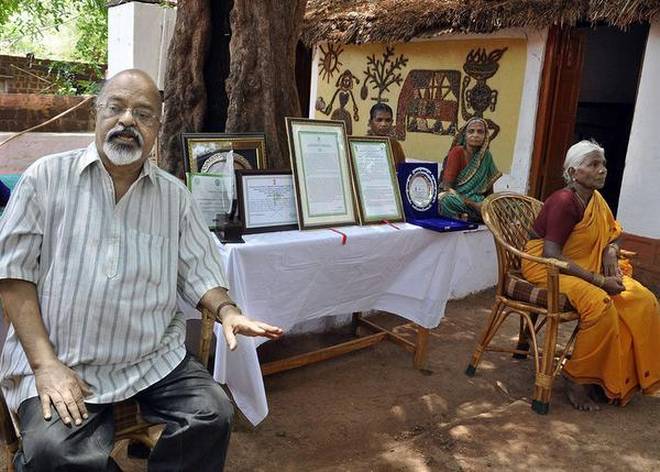 DDS starts initiative to create awareness on local crops
In a move to raise awareness among farmers on the importance of local crops and millets, the Deccan Development Society (DDS) will start a campaign 'Naa Telangana Naa Vyavasayam' (My Telangana my Agriculture).
Zaheerabad mandal, now in Sangareddy district is the only division in the erstwhile Medak district where lowest number of farmers committing suicide were reported. The reason being majority of farmers chose to cultivate millets over commercial crops. Millets would ensure food security and also nutrition security. Many farmers opted for multiple cropping as an insurance against crop failure.
"Many farmers are cultivating different crops in the field and they were assured of some or the other yield at the end of the season instead of losing completely. This is making their life easier instead of pushing them into a debt trap. This also guarantees them their food and fodder for their cattle," DDS director P.V. Satheesh said.
Mr. Sateesh referred to the example of Gangwar Anjamma, whose experience as farmer earned her fame and recognition from different organisations.
Recently, Union Agriculture Ministry selected Ms. Anjamma for Plant Genome Saviour Award with ₹ 1.5 lakh cash prize, a citation and a memento. They selected her for this reward by recognising her contribution to the conservation and preservation of plant genetic resources.
Ms. Anjamma, resident of Gangwar village, is a progressive farmer working with DDS for the past three decades cultivating mixed crops (millets, pulses, oil seeds and vegetables) by using seeds from her farms.
She has collected more than 70 varieties of seeds from various countries and states with the support of DDS. She has cultivated all the collected seeds and produced additional seeds.
She stores the seeds using ancient traditional methods to protect them from grain-pest attack. She also shares her seeds with other farmers during cropping season every year.
---
First published by The Hindu