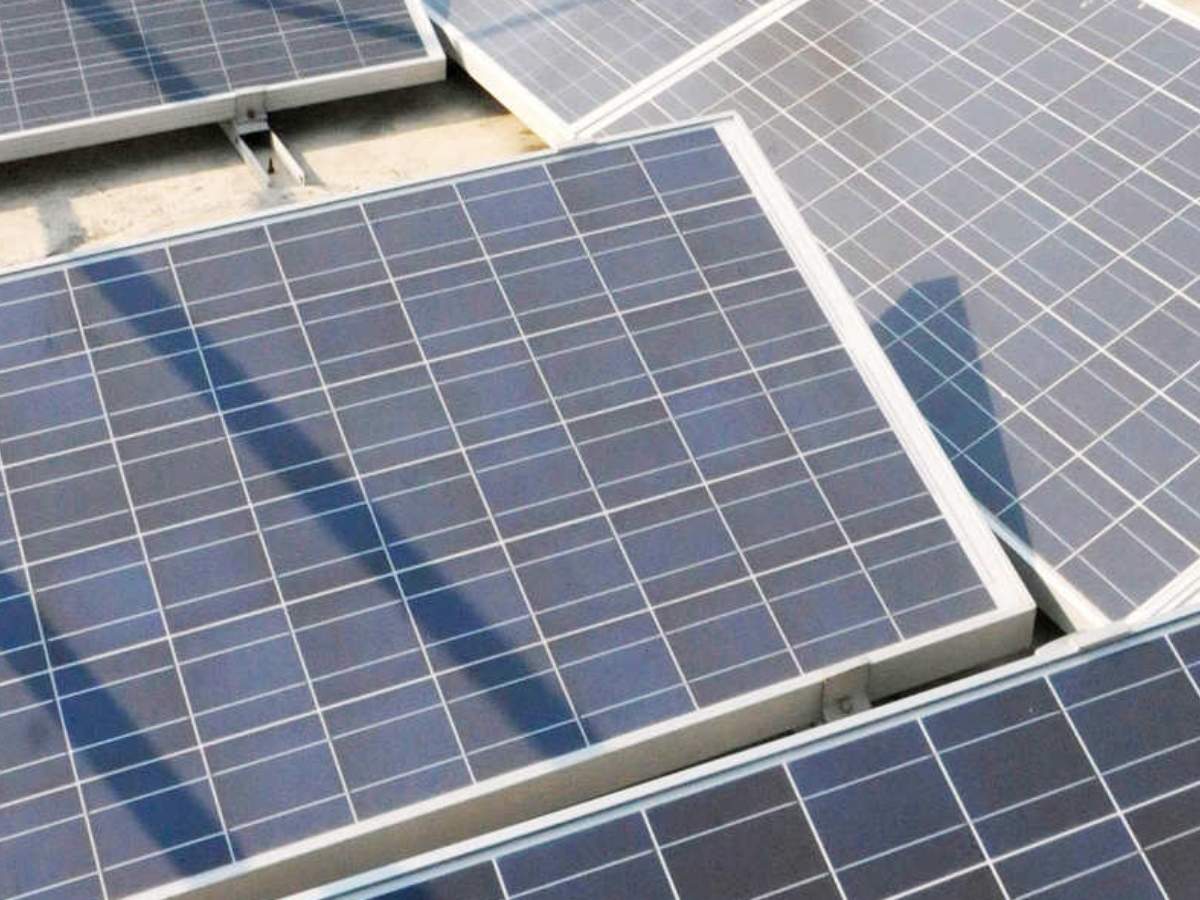 NEW DELHI: The Delhi government has set up rooftop solar projects atop 150 school buildings under a Central government scheme, creating a revenue stream and savings potential aggregating Rs 433 crore for the institutions struggling with high maintenance costs amid disruptions caused by the Covid-19 pandemic.
The projects with a total capacity of a little over 21 MW (megawatt) will reduce the annual power bill of schools by Rs 8.8 crore and allow them to earn additional Rs 8.5 crore from sale of surplus electricity to the discoms. Together, the savings and the earnings will be more than Rs 433 crore over the 25-year life cycle of the solar projects, data show.
Let's take the government school in West Vinod Nagar to get an idea about the benefit to individual schools. The school, located in deputy chief minister Manish Sisodiya's constituency, houses the country's largest rooftop solar project with a capacity of 195 kWp (kilowatt peak) built by Delhi-based Oakridge Energy. The project will save the school Rs 8 lakh in power bill and yield earnings of Rs 7.7 lakh annually. Oakridge CEO Shravan Sampath said besides being financially beneficial for the schools, the projects will cumulatively save 63,000 tonnes of CO2 over the project life and contribute to Delhi's and the country's rooftop solarization targets. Oakridge bagged 15 school rooftop projects in the tender floated by the Delhi government in July 2019 and is targeting to solarize 1,000 schools and educational institutions by 2022.
The best part is that none of the schools had to invest any money. The entire project cost was borne by the developers chosen through competitive bidding. Under the scheme, the Centre pays 25% of the installation cost once a project is completed. The developers recover the remaining cost over the 25-year life cycle. In Delhi's case, developers will sell power at Rs 3.13 per unit, which is a discount of 65% on discom bills. Discoms BSES or NDPL will pay Rs 5.65 per unit to schools for each unit of solar power flowing into the grid.
Others said the AAP government's implementation allowed the 150 projects to be completed with minimal delay in spite of Covid disruptions. "Unlike other states that tell developers to find government buildings for solarisation, the Delhi government identified the schools, thrashed out bid norms and draft contract with them before floating the tender. "As the contracts were pre-approved, there was no hitch in signing after the tenders were awarded," an executive of another company said requesting anonymity.
Under tender terms, the projects were to be commissioned in May 2020, or nine months of the tender award. But work stalled from February first due to material supply disruptions caused by Covid shutdowns and then the countrywide lockdown.
Work restarted in May and extension and granted till October 5. All the projects were completed within this timeline. No wonder many in the industry circles say Delhi has set an example on how states can benefit from Central schemes if they embrace the welfare of citizens instead of politics.

First published by Times of India on 30 Nov. 2020