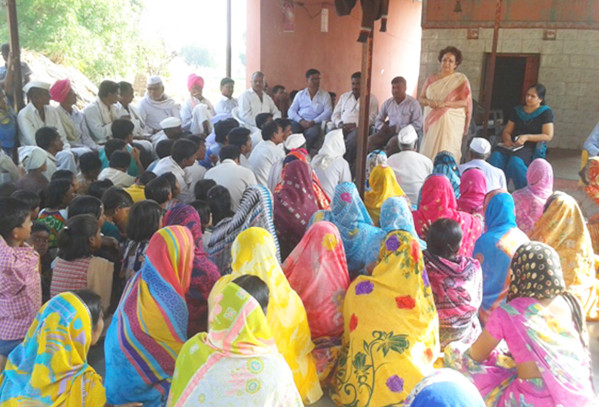 Ubhari Pathak, or team of hope, was established with 15 people of Poi Tanda. The villagers didn't know it that day, but Ubhari Pathak was going to save their lives.
Courtesy: Saadia S Dhailey
It's been about four months now since Marathwada's first Ubhari Pathak came into being at Poi Tanda and the Grim Reaper hasn't been seen since. There is talk of replicating the model as the government's mental health scheme hasn't met with much success. The key, officials have finally understood, is making the villager stakeholders in their own survival.
Meanwhile, Poi Tanda flourishes. About 15 men and women have been employed on the construction site of the village's most awaited project, the Tvarita Agro Producer Company. Soon, their fortunes will change and the Grim Reaper will be a distant memory. As farmers continue to thrive, so do the neem trees. They no longer sing mournful songs of farewell to the Baya birds
First published on Arre Beta