Editorial Comment: This article was published before Mr Subhash Palekar expressed the view, in mid-2019, that 'organic farming is worse than the atom bomb'. Vikalp Sangam does not endorse this view.
A Padma Shree awardee, Subhash Palekar is an Indian agriculture scientist who propounded the method of alternative agriculture practice called zero-budget natural farming.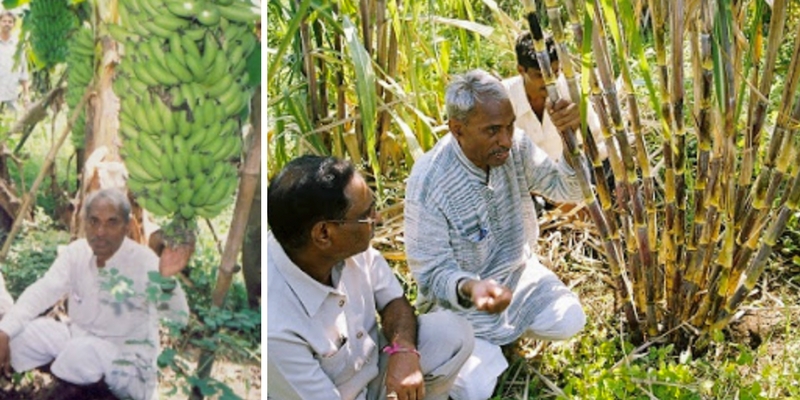 In the days when the entire nation was swept by the rewards of Green Revolution, there were a few others who were quick to notice the perils of the disguised boon. Subhash Palekar was one such person who not only rejected the use of chemical fertilisers and High Yielding Variety (HYV) of seeds but also developed his own method of natural farming which, if employed, would come as a natural rescue to farmers and solve the agrarian crisis of the country.
Born in 1949 to a family of farmers, in a small village in the Vidarbha region of Maharashtra, Palekar had a natural inclination to pursue a bachelor's programme in Agriculture. Having learnt chemical farming at the college, he joined his father in agriculture in 1972 and used his knowledge to employ chemical farming in their farm.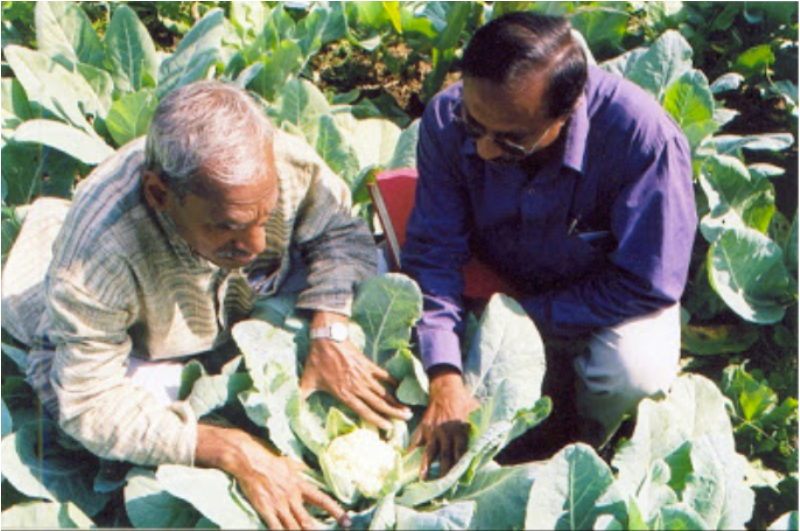 For 13 years, while they were practising chemical farming, the agriculture production was on a continuous rise. However, after 1985, it began to decline. Disappointed with the declining yield, Palekar then began his quest for an alternative method to chemical farming. He realised that it was false premises of chemical farming on which Green Revolution was based.
" I knew that something was wrong with the philosophy of Green Revolution," he says.
Resolute to find an alternative, Palekar began his relentless research, which continued for six years, on the natural processes of vegetation in the forests. He experimented with the observations made on his own farm, and eventually ended up with his Zero-Budget Natural Farming (ZBNF) technique.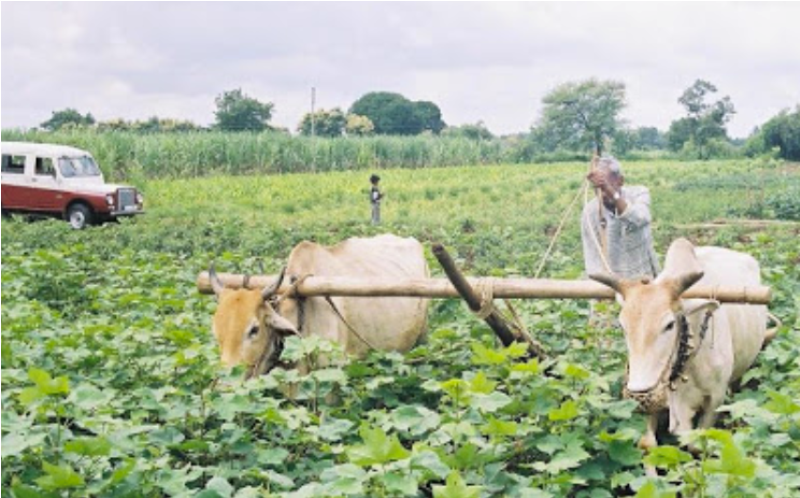 Having extensively studied the tribal forests in Maharashtra, he found that there is a self-nourishing, self-developing and a completely self-reliant natural system in the forests, by which all the vegetation and ecosystem exist without any external  human intervention. He suggested that this system could be replicated in the farms, discouraging the use of  chemical fertilisers, HYV seeds and extensive irrigation techniques that were being promoted extensively during Green Revolution's hayday.
Palekar was also deeply attracted to the philosophy of the Vedas, Upanishads and other ancient scriptures and was particularly  inspired by Dnyaneshwar, Tukaram and Kabir. It was due to his intrinsic interest in spiritual ethos and beliefs that he calls his method spiritual farming, capable of regenerating itself, deriving energy from nature  with minimalistic human assistance.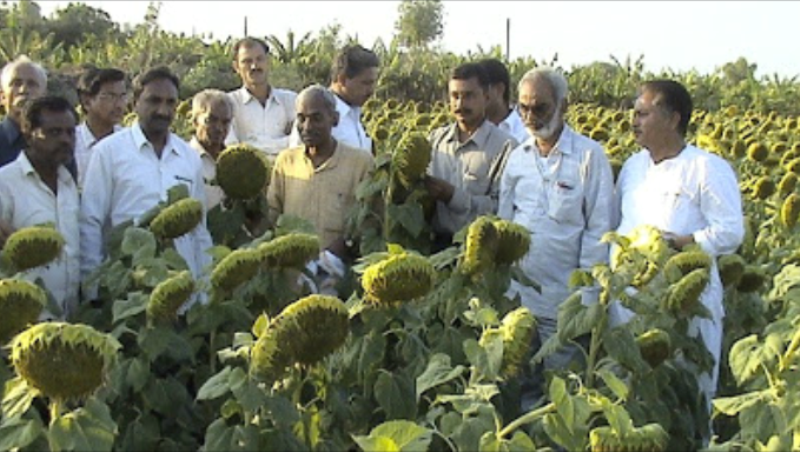 "Spiritual holistic farming is about recognition of the self; replenishing character of the natural vegetation system, a creation of the higher force called nature/god and involves deriving energy and nutrients from the naturally available soil, air and other substances,"  explains Palekar.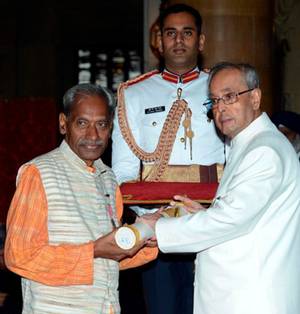 The method
ZBNF employs methods of farming wherein the cost of production and cultivation is zero. There is no application of fertilisers, insecticides and only 10 percent of water is to be used for irrigation in comparison to conventional farming technique .
Instead, a culture is prepared, a fermented solution called jiwamrita (a combination of cow dung, cow urine, jaggery, gram flour, water and soil) that enables the micro-organisms to thrive and multiply faster. In addition to this, a carpet of the residue of harvested crops is to be spread between the crop rows, which absorbs moisture from the atmosphere and prevents the emergence of weeds.
After years of research with trials and errors, he has homed in on the fact that it is only the locally available seeds, local breed of the cow and local soil that can be used in the preparation of this culture, making it essentially a self-sustainable, home-grown, no additional cost involving method.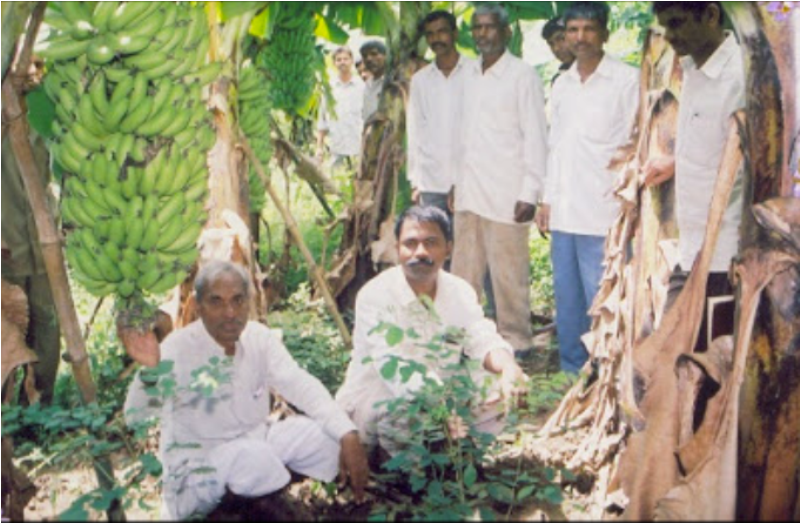 The high expenditure owing to high input prices and low agricultural prices, in addition to natural calamities have indebted our farmers today, who are committing suicides in large numbers. Natural farming technique promises to increase the production with minimal costs. It will contribute to breaking the vicious cycle of poverty and indebtedness and will act as a safeguard, making farmers self-sustainable and financially independent in the truest sense.
First published by YourStory on 13 Dec. 2017