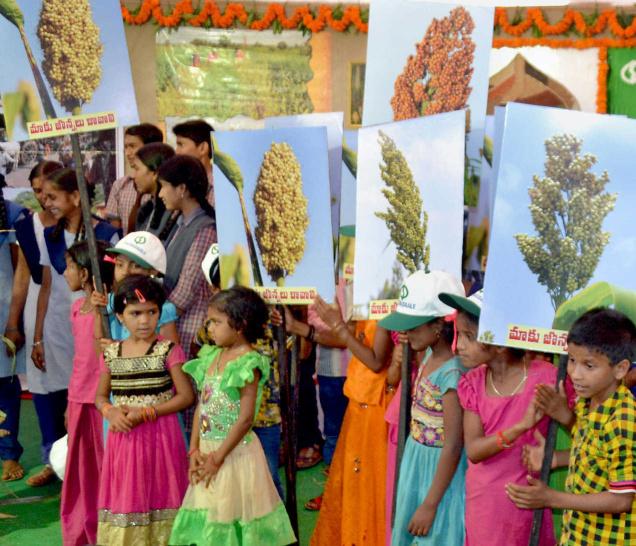 Deccan Development Society's (DDS) P.V. Satheesh has demanded the government to supply millets in the Public Distribution System.
Participating in the concluding ceremony of Bio-Diversity Festival held at Machanoor on Saturday, Mr. Satheesh said the request is pending for long and the government should respond over this at the earliest.
Informing that more than 15 varieties of millet crops are being grown by farmers, even during adverse conditions like severe drought, he said that millet food would be more healthy for children.
"At many places the farmers were committing suicide as faring become unviable for them. But there are no farmer suicides where DDS has been working for the last several years," said Mr Satheesh.
The month long bio-diversity festival was concluded successfully with large number of farmers participating in the programme.
---
First published in The Hindu