"In just two years, we gave up all pesticides as we saw the results of vermicompost and amritpani … now we are well on our way to stopping chemical fertilizers too".
      – Farmers of Kedia Village, Bihar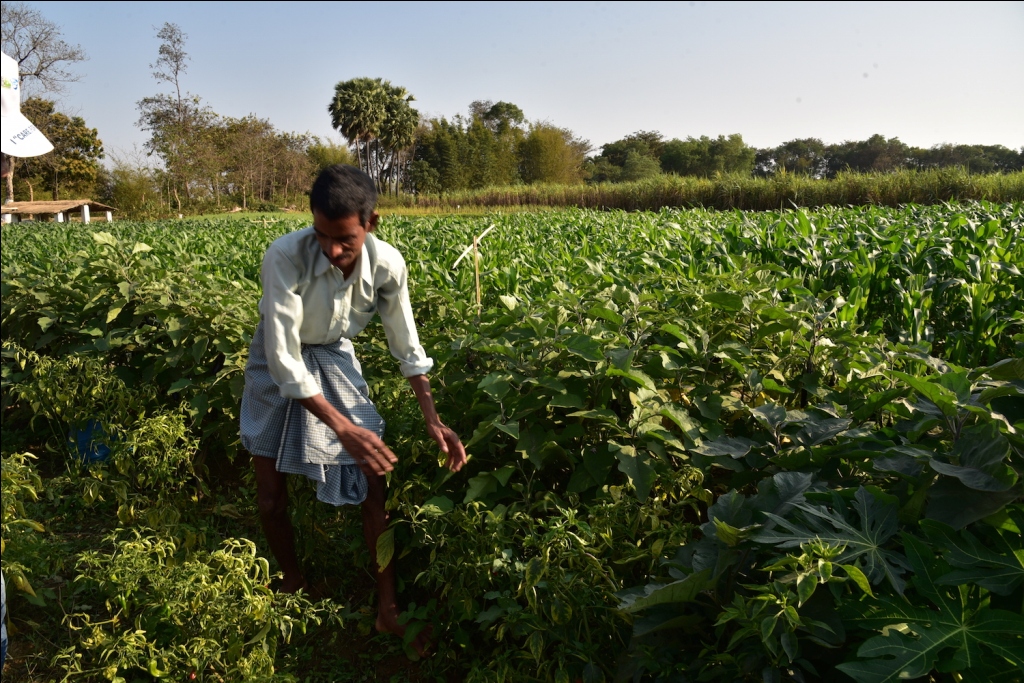 Kedia farmer with organic crops – photo Ashish Kothari
"This year, I planted 45 varieties of crops and got enough produce to last the family the whole year, plus had some left over to sell in the market and earn Rs.2 lakh. My expenditure for the year? Rs.18,000. Would have been better were it not for the drought conditions this year!"
     – Nadimidoddi Vinodamma, Dalit Woman Farmer of Nagwar Village, Telengana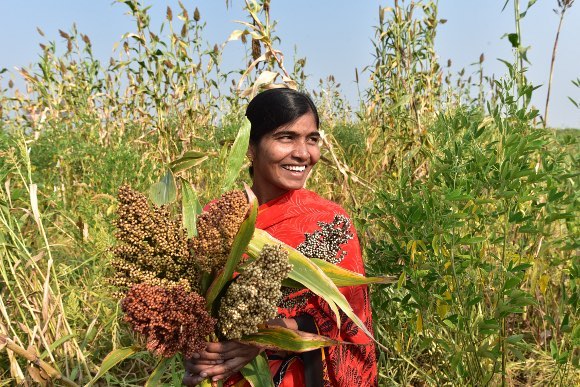 Nadimidoddi Vinodamma with jowar varieties – photo Ashish Kothari
"On my three acres I have this year grown 72 crop varieties, enough to feed family of 10, plus income from sale of ragi, sesame, pigeon pea … in a year with rainfall 30 per cent less than normal".
     – Loknath Navri, Talia Kondh adivasi farmer of Kerandiguda village, Niyamgiri, Odisha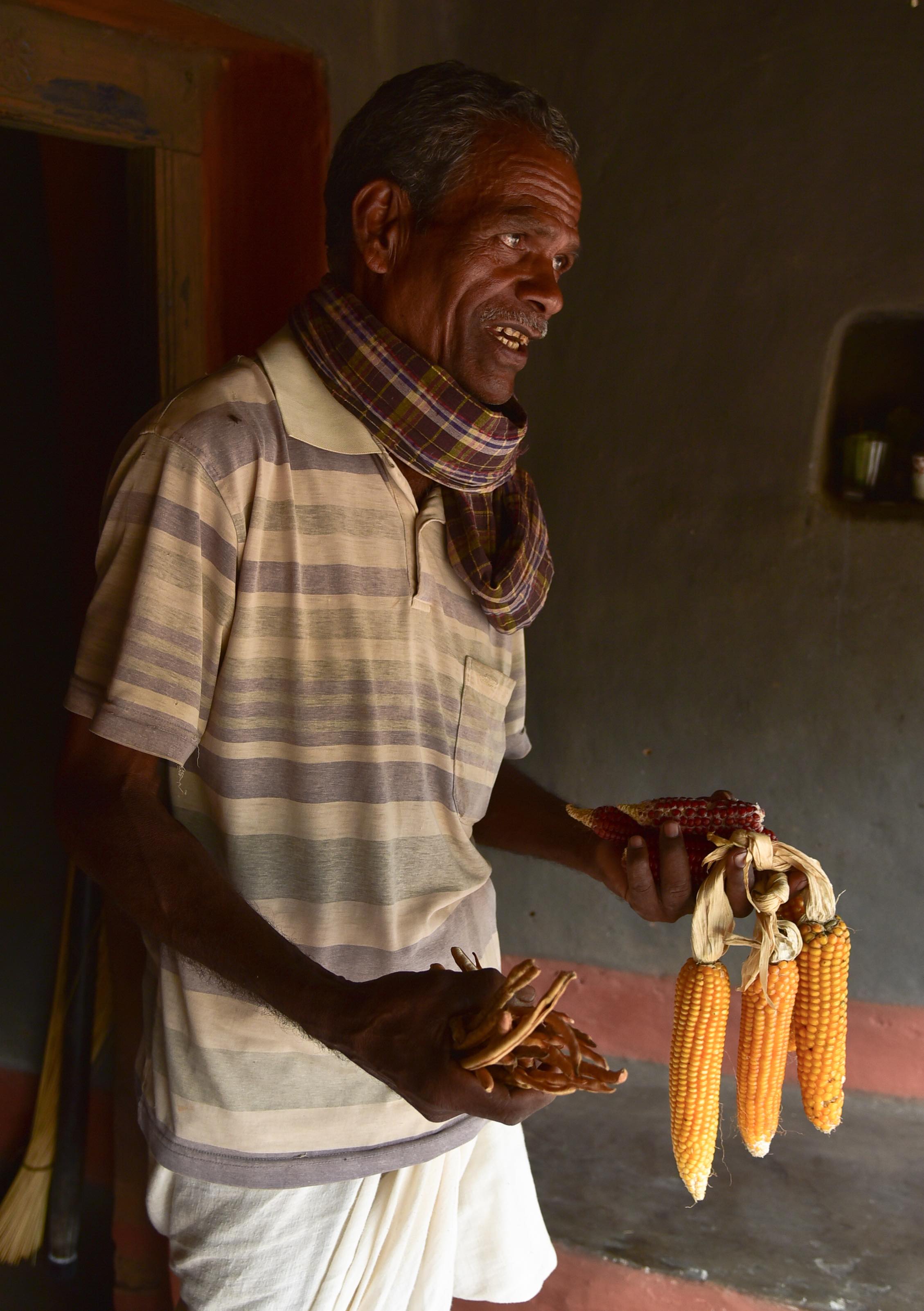 Loknath Navri with maize – photo Ashish Kothari

These three narratives are representative of a slow but steady transformation that is taking place in India's agriculture, providing flickers of hope in an otherwise bleak scenario of farming distress, symbolized most tragically by the spate of famers' suicides across the country. Over the last few decades an industrial model of agriculture has certainly increased yields of crops, milk and other produce. The ecological, ecomomic and social costs are, however, so high that even scientists within the government establishments are recognizing its unsustainability.
First published in Farmers' Forum, April-May 2016 issue
Contact the author