"Our economies are not designed for human well-being. Junk food, disease and ailments increase the GDP of a country. If a person works on her immunity, she doesn't contribute to the GDP", said Mr Kalyan Akkipedi, founder of Proto Village. I saw him eye to eye on it and converted my trip into week-long volunteering to further explore the man and his mission.
What followed was a week of transformation – of mind, heart and soul.
Reaching Proto-Village
Nothing works as well as an unplanned trip. I called Govardhan, a proto team member, on a Saturday evening and told him that I would leave that very night for Proto. He enquired about how I could contribute to the village, and that intrigued me at the beginning. But it all made sense eventually. It was my first solo trip, and I was up for an adventure.
Proto Village is in Anantapur, one of the driest districts of India. It is close to the historical towns of Lepakshi and Hindupur. Bengaluru is its closest mega-city at about a two-hour drive. A mighty Lepakshi gate welcomed me on the NH-44.
Palle Velugu buses move to and fro the village. I got down at the Tekelodu cross and the urban side of me started moving towards the Proto Village with overconfidence on Google Maps. While Google betrayed me, villagers got out of their way to help me reach my destination. I remembered Dr Verghese Kurien's words – farmers are good and simple by nature.
And then I reached the Proto-Village. They call it the proto-type of a Resilient Rural India.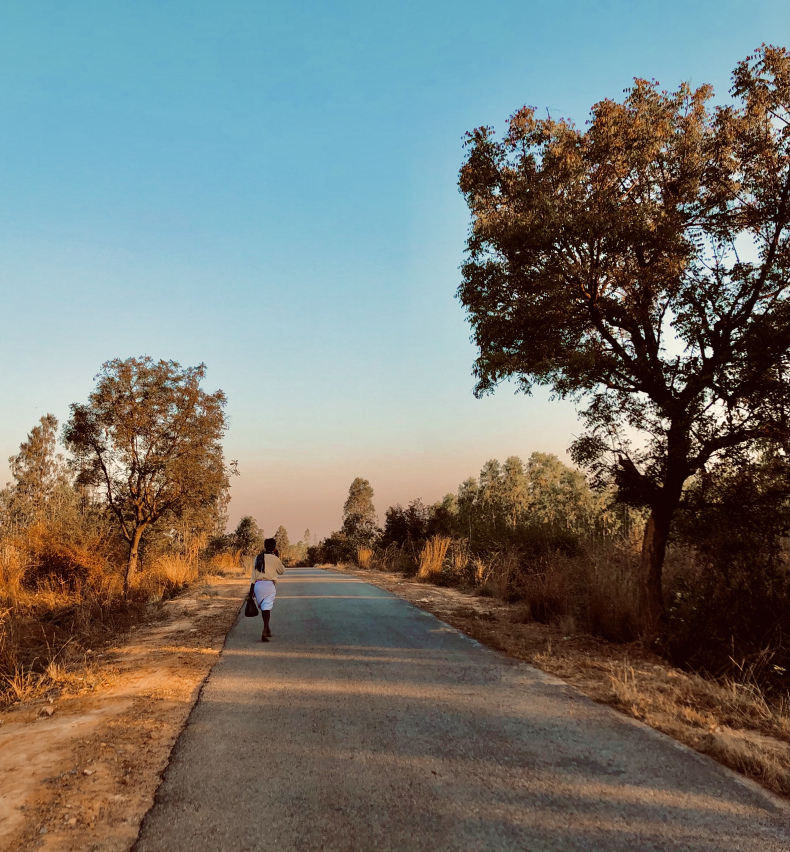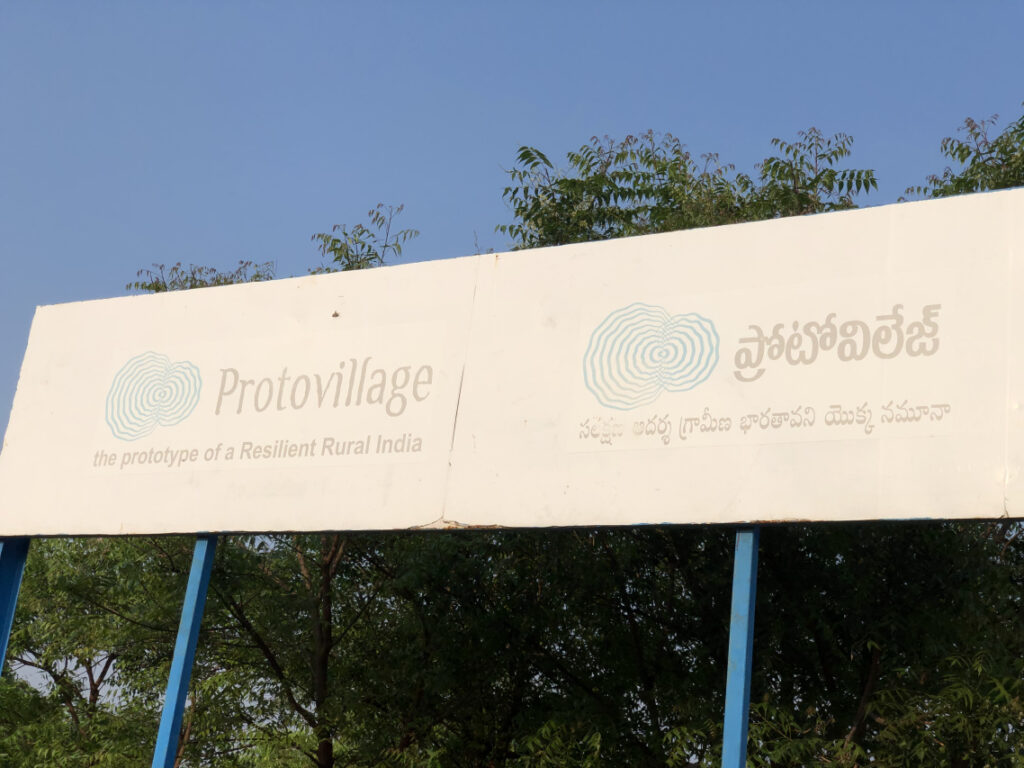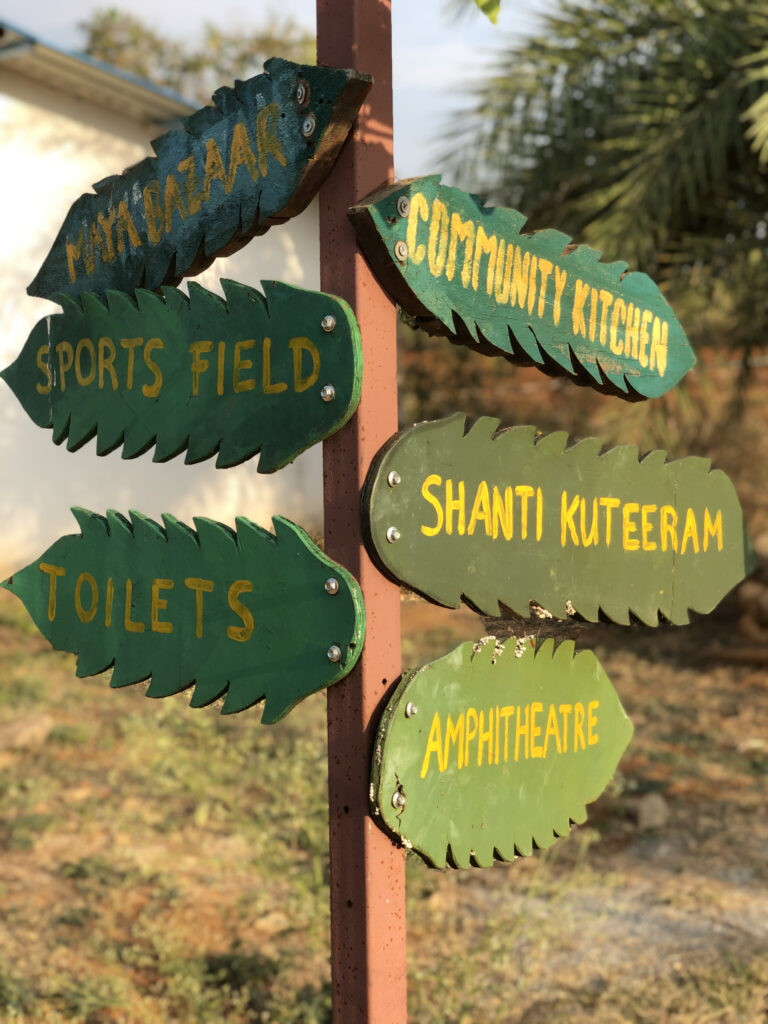 A New Economy – Human-Centric, Circular, Resilient and Gandhian.If COVID-19 has taught us anything, it is the importance of resilience. As an individual, village and nation we have to be resilient to survive and thrive. But, Indian villages have for long abandoned the path of resilience. The travails of the linear economy led to resource depletion in our villages. Water and Soil are used in the Take-Make-Dispose fashion that left today's villages desertified. It is no wonder that one-third of India is already desertified. As a result, we see a wave of migration to urban areas and villages being treated through economic doles.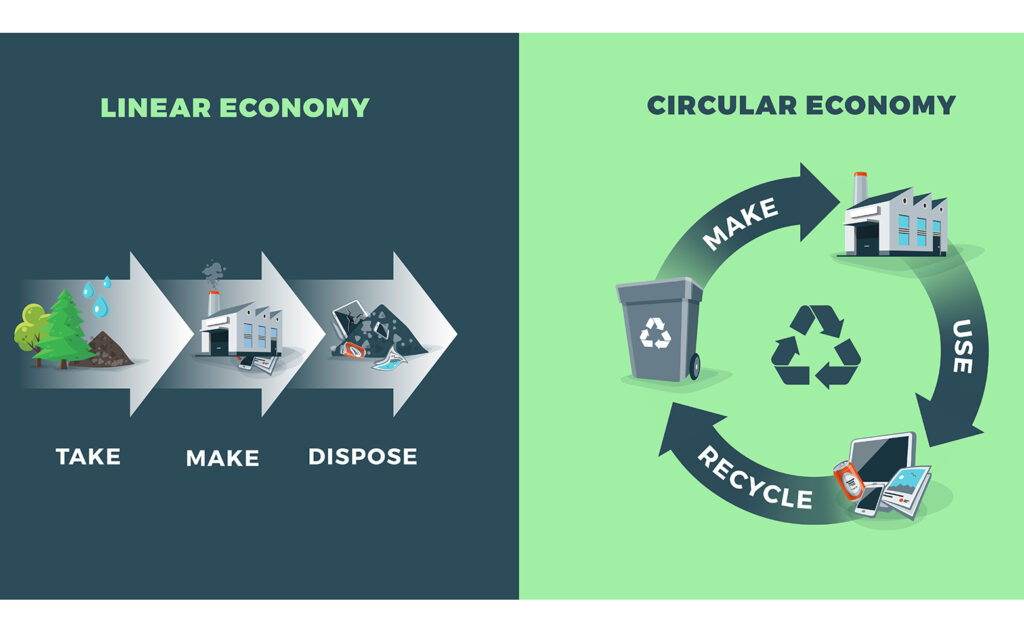 I'm not speaking against migration here. I myself am a product of the migration of my parents. But my parents and so as most of yours are aspirational migrants. In Kalyan's words, they are the Alexanders and Gengis Khans who set out to make their mark in the world. But what we see majorly is distress migration. People are unable to make a living and forced out of their villages. They end up as cogs in the wheels of a laissez-faire machine – as construction labor, watchmen etc. Proto-Village aims to address this unfortunate situation. They aim to show an alternative path to Indian villages – one of prosperity and happiness – by changing the economic mindset from linearity to circularity.I'm not a Luddite. I'm not saying that we should abandon technology and race back to the medieval age. Technology, money etc., are only tools. These tools should promote human freedom and possibilities. In Mahatma Gandhi's words, we need Swaraj. Gandhian economics was belittled so far by the champions of neoliberalism. But when Schumacher wrote "Small is Beautiful", the importance of Gandhian economics became evident. We need technology that is non-violent, circular, sustainable and one that promotes Swaraj.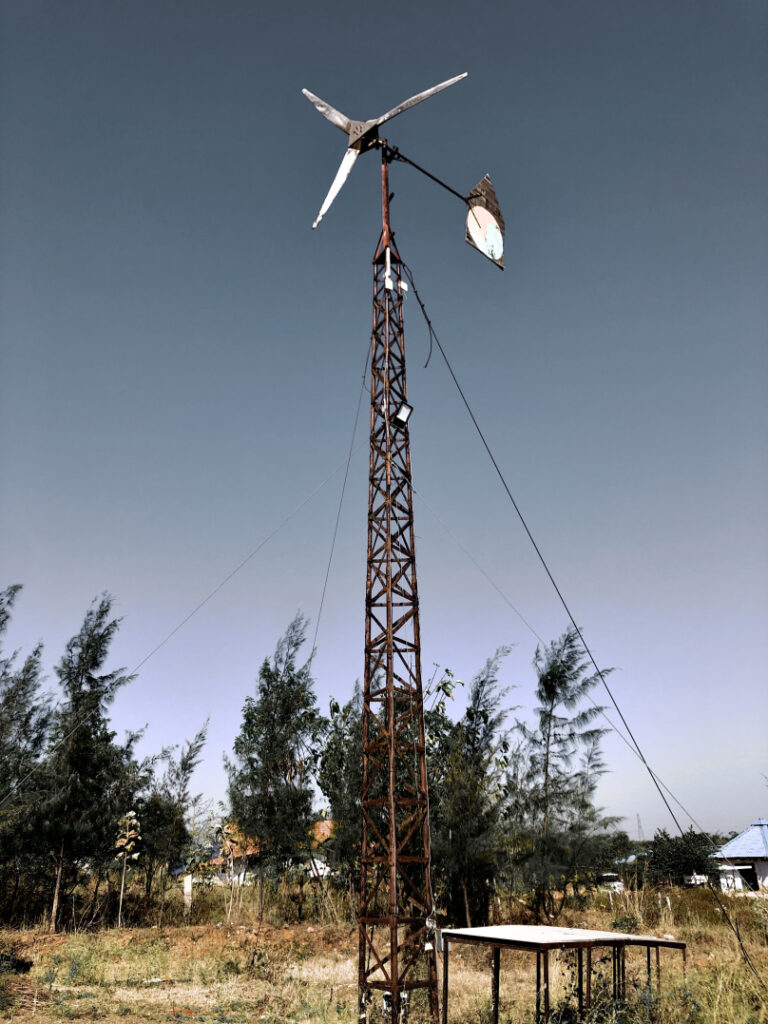 I see that Proto-Village approached technology in that spirit. They rely on Wind and Solar energy for electricity. But they don't exploit the Sun even if it's free of cost. The culture of minimalism is prevalent. They have no Television, but they have Wi-Fi. The Digital Empowerment Foundation has connected them through unlicensed spectrum and wireless technologies. They have no Air-Conditioning, but their housing technology insulated them from the heat. By using local materials and innovative approaches like earthbag structures, honeycomb structures the indoors in Proto-Village is cooler by 5-7 degrees. Moreover, they include their minimal solid waste in their construction projects whenever required. That is Energy Swaraj!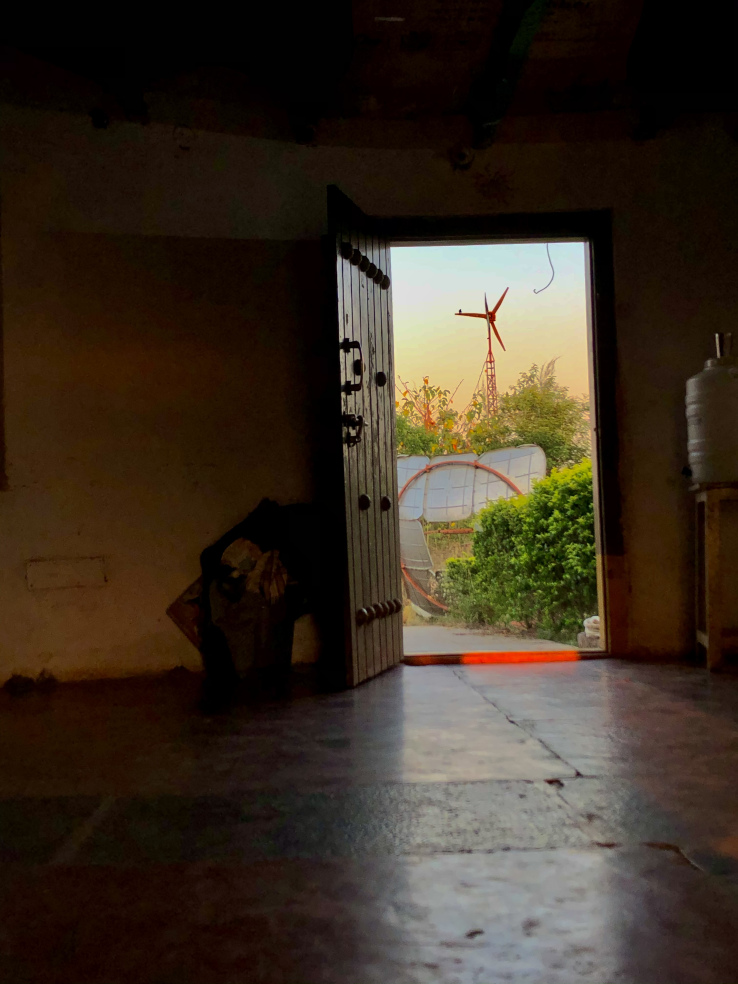 Whenever it was hot outside I took shelter here and it was an instant relief!Swaraj from hunger and malnutrition was planned innovatively. The village integrated school, agriculture and community living to fight malnutrition. The children of the village eat fresh fruits and vegetables that are produced in community gardens. The kitchen waste is again composted to be used as manure in their farms. They learn agriculture, fishing etc., as important life-skills. The village is further planning to integrate the school curriculum with these skills to foster activity-based learning in the rural Indian context. This is again a Gandhian principle of "learning by doing."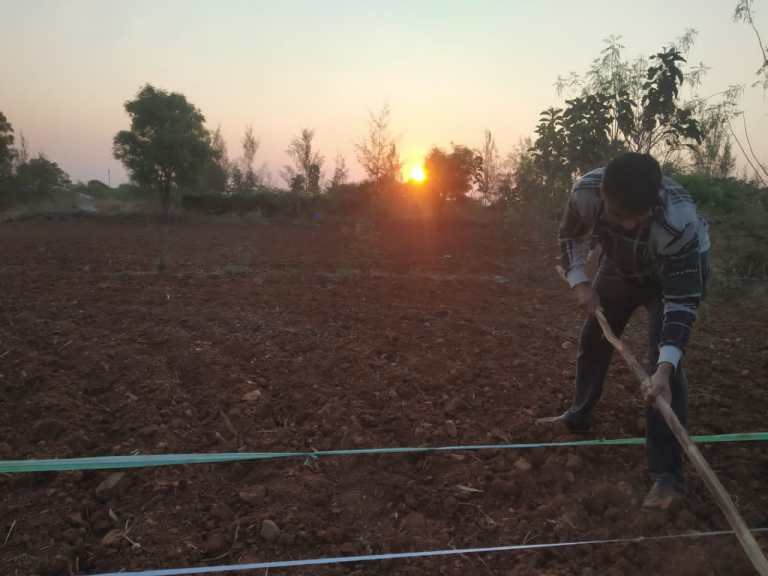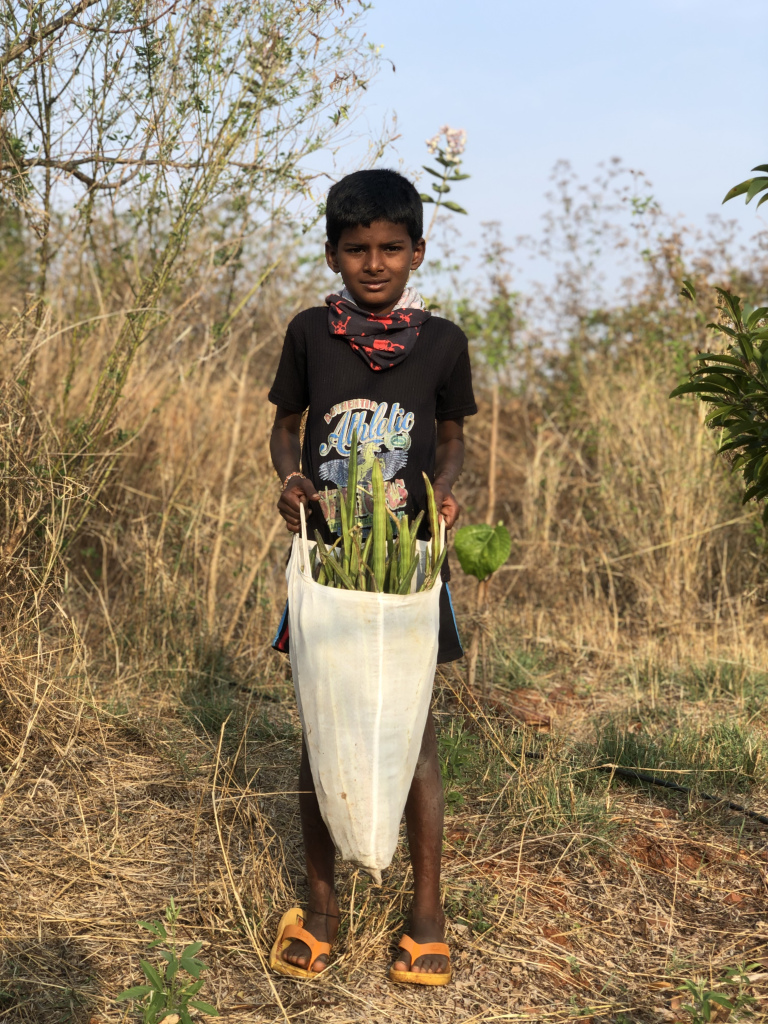 Talking about education, let me take you to their school. I spent most of my time in their school. It's cleverly designed to impart crucial skills. Children here learn pottery on one hand and there is a 3D printer on the other hand. I studied mechanical engineering and I never saw a 3D printer at my college. Imagine you modelled a pot with your bare hands first and then modelled it on CAD. I see no better way to impart design and modelling skills to students. Creativity + Engineering breeds innovation!
Then they have "Mayabazar", a storehouse of mechanical appliances – from drilling machines to sickles – everything that is used in the village. Such hands-on learning at an early age! I envy them. This is Education Swaraj. Freedom from mugging and learning irrelevant things.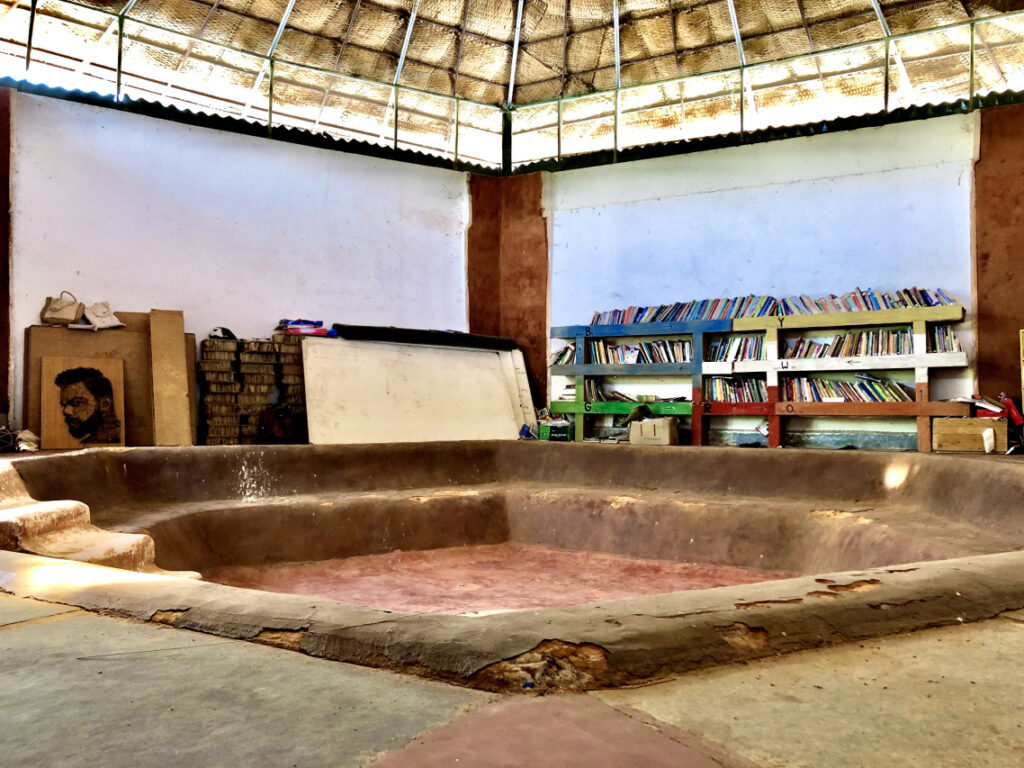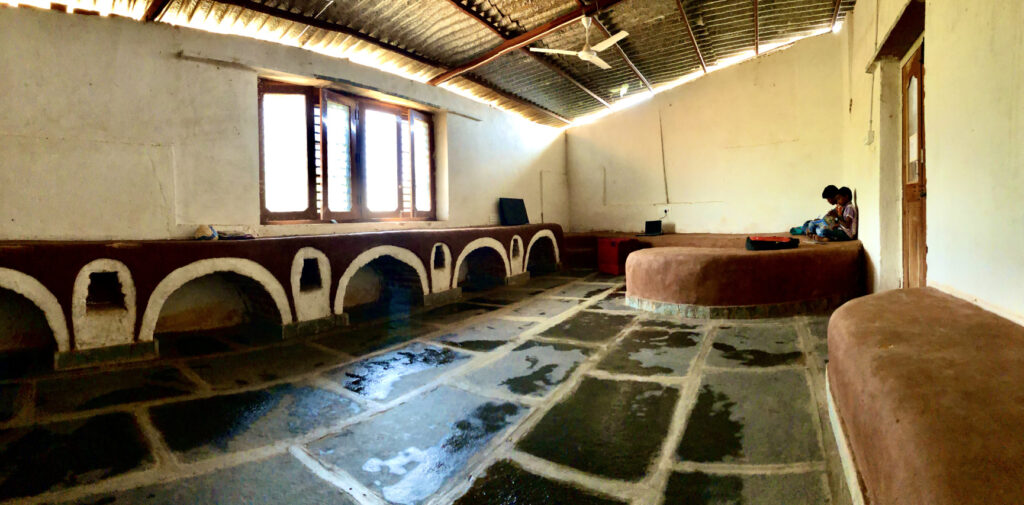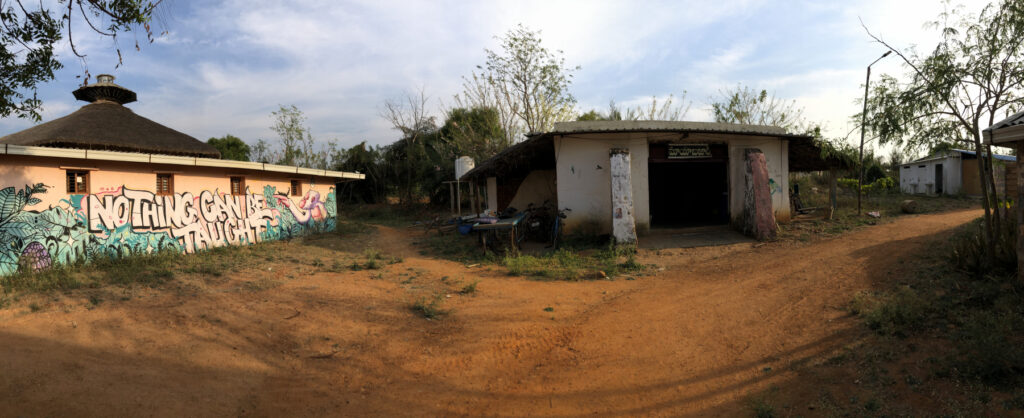 The objective of the education system at Proto-Village is to see their wards as independent adults – one who can produce their food, literate, can think mathematically, be environmentally responsible and physically fit (they do skateboarding and won state-level competitions :o). That is the Swaraj of the individual.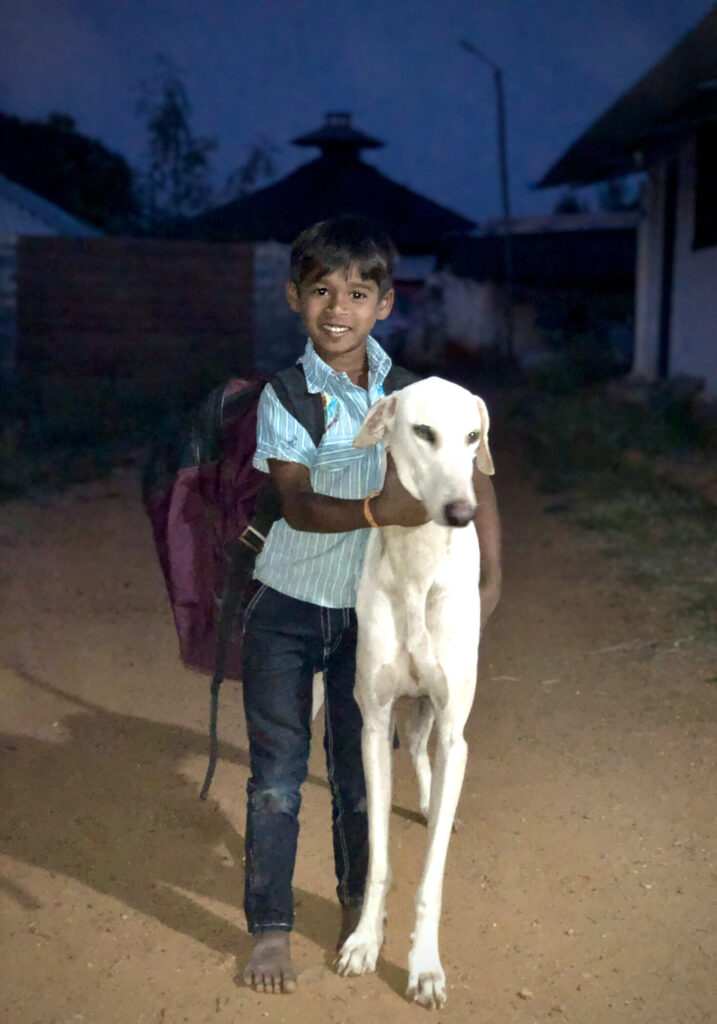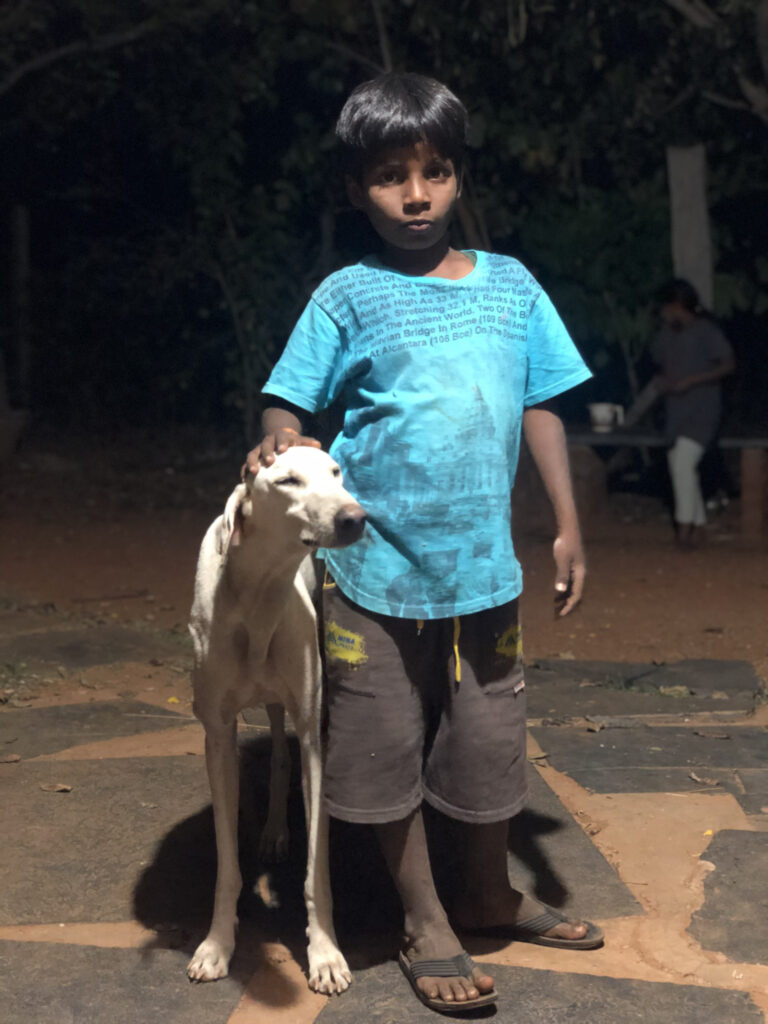 A student once asked prominent Anthropologist Margaret Mead what she thinks is the earliest sign of human civilization. It was not agriculture, pot or a weapon. Mead said that a healed femur bone is the sign of civilization. The femur bone is the longest in our body. It takes weeks to heal. A healed femur thus shows that someone in the community hunted food for her and protected her while she recovered. Without such cooperation, there could not be a human civilization. Proto-Village gave me hope about community living.
Co-operation is possible. Community life is possible. Sustainability is possible. Circularity is possible. It needs a redesign of our economy and incentive structure that promotes the good of an individual as a part of the community, not against it. I'm leaving Proto-Village with that hope. And I hope Proto-Village instills hope in many other people that circularity, sustainability, resilience and Gandhism are possible.
References:
First published on the author's blog under the title Envisaging a New Economy | Experiences from the Proto Village