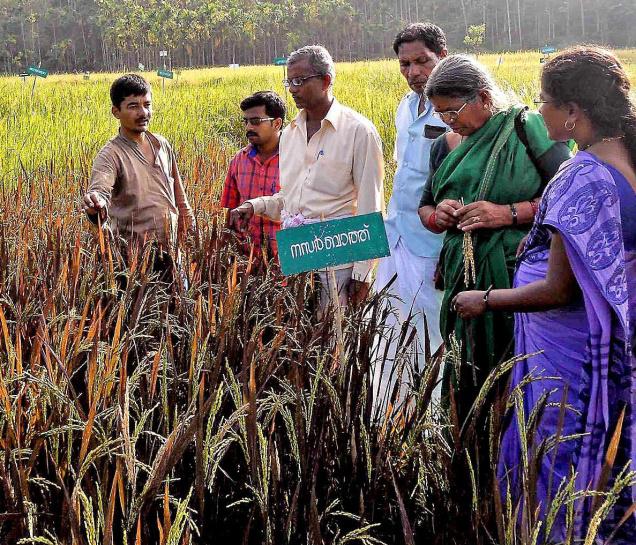 An indigenous paddy seed savers meet that concluded at Begur in the district on Sunday stressed the need for conserving indigenous seed varieties by farming communities themselves.
The two-day meet was organised jointly by the 'Save Our Rice' campaign and Thanal to sensitize the farmers on the significance of conserving indigenous rice seed varieties.
Delivering a lecture on that occasion, Praveen Narasingamurthy, coordinator, Bhrath Beej Swaraj Munch (BBSM), said that multinational companies were trying to monopolize seed industry in the country and farmers were losing sovereignty over seeds.
Sovereignty over seeds alone could free farmers from their dependency on companies, Mr. Praveen said.
The BBSM was fighting for farmers' right to cultivate, save, cross breed and sell seeds.
The organisation intended to protect seed sovereignty of the farmers in the country, Mr. Praveen added.
Rajesh Krishnan, convener, Alliance for Sustainable and Holistic Agriculture, an Organic farmers network in the country, delivered a lecture on 'threats to seeds in India.'
The meet decided to strengthen market intervention of organic produces in the State.
It also decided to conduct four seed melas in different parts of the State including Payyannur, Wayanad Thrissur and Kozhikode, in January, February, April and May months respectively.
As many as 73 farmer gene banks from across the State and farmers' groups from Karnataka attended the programme and they shared their experiences.
They also visited the indigenous paddy diversity block (rice germplasm) of the Thanal Agroecology Centre at Panavally in the district where as many as 198 indigenous paddy varieties including 164 varieties of Kerala are conserved on 1.32 acres of land.
---
First Published by The Hindu