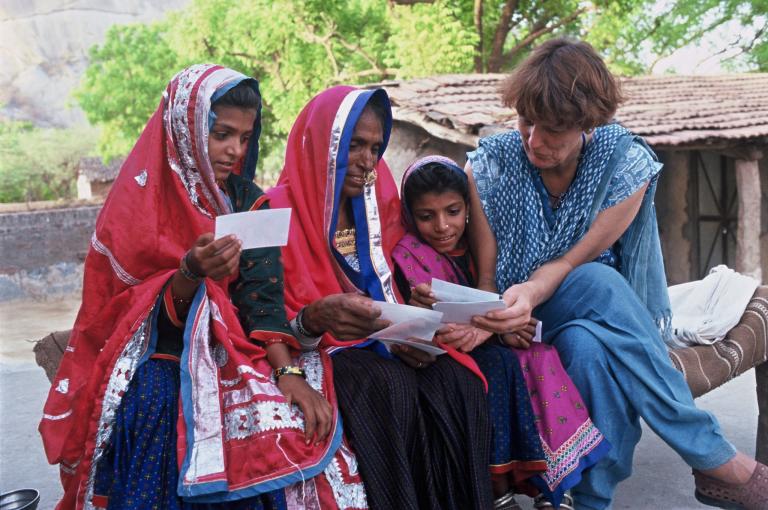 Ilse Köhler-Rollefson sits with a Raika woman and her daughters. Raika society is usually closed to outsiders.
Got (camel) milk?
It's a central question to Ilse Köhler-Rollefson, who's spent much of the past 25 years trying to preserve and champion the camel-herding lifestyles of rural India's seminomadic Raikas.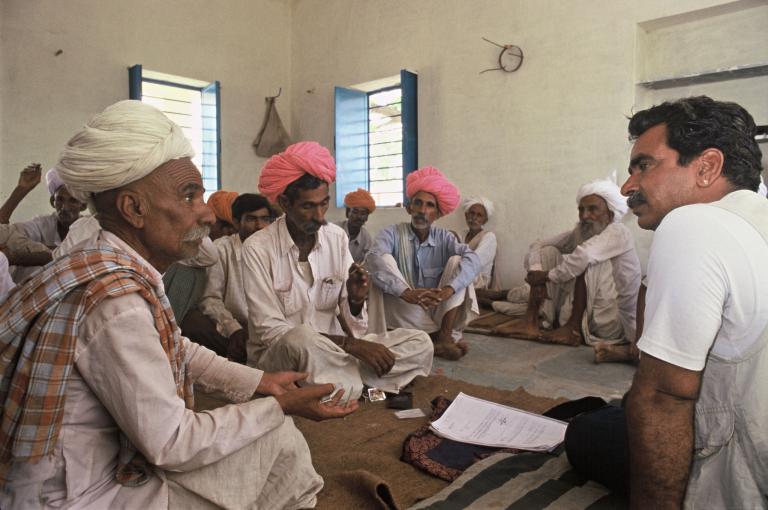 Hanwant Singh, who co-founded a welfare organization with Köhler-Rollefson to help camel herders, meets with Raika herdsmen in Jojawar, India. Photograph by Xavier Lecoultre, Rolex Awards
Trained as a veterinary surgeon, Köhler-Rollefson was drawn to camels after encountering herders in Jordan. A research fellowship to study camel socioeconomics and management systems took her to remote Rajasthan, where pastoralists have herded camels for centuries. But their traditional way of life and cultural identity has been usurped by disappearing grazing lands, mechanized farming, parasitic disease, and decimated demand for camels. In Rajasthan their numbers have dropped from about a million in the 1990s to about 200,000 today.
"I was enchanted by the intimate relationship between the camels and the first Raika herding family I met. But then I was also confronted by their problems," she says. Shocked and moved, her time with the Raikas led to a life-altering experience for the German native and Rolex Laureate, who began spending about half her time in India, leaving her then small children in the care of her mother.
Still, helping the Raikas treat sick camels and becoming an activist and advocate on their behalf wasn't easy for an outsider to a culture that usually abhors outsiders. "Now they are happy with me and give me a lot of respect," she says. Eventually, she co-founded Lokhit Pashu-Palak Sansthan, a welfare organization for herders. LPPS also provides camel veterinary care using both traditional remedies and modern medicine.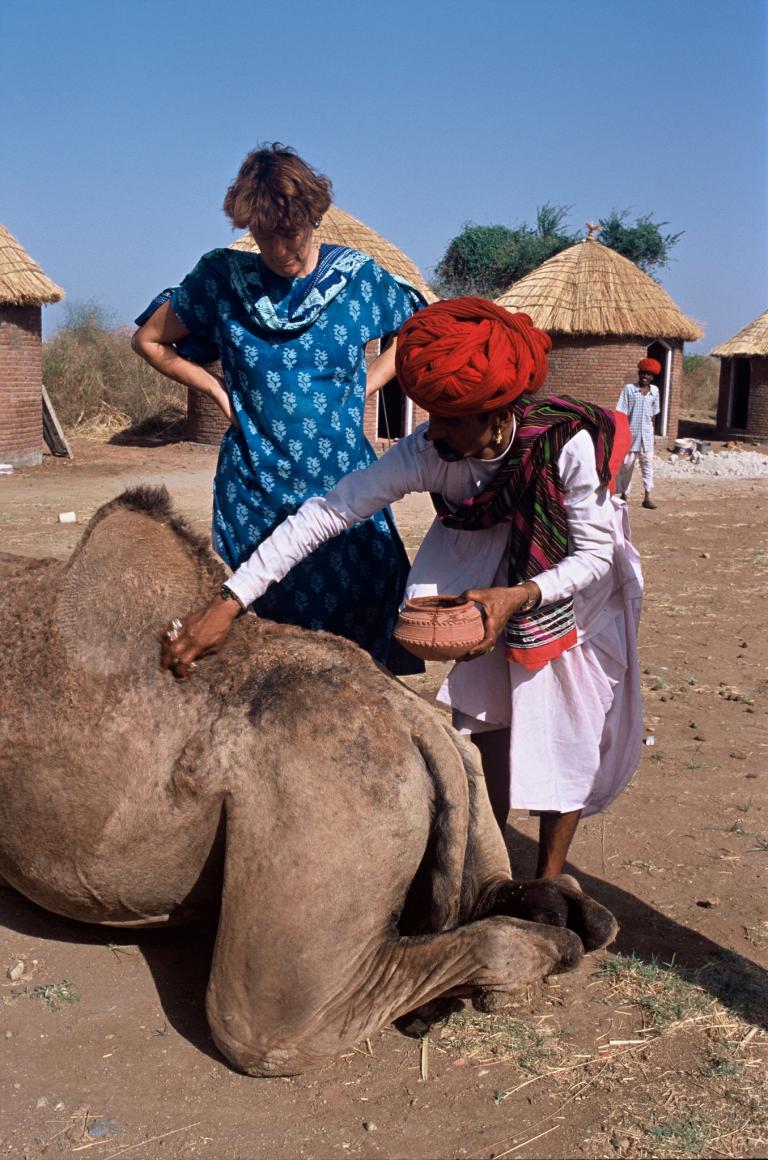 First published by National Geographic