We, at Studio Alternatives like to experiment with new ideas and develop innovative solutions to reuse materials and objects, so as to make them a part of mainstream design.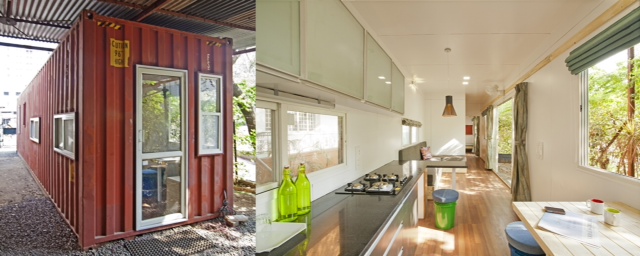 Initial experiments involved the creation of various home décor items by renovating and refurbishing of old/ discarded furniture and accessories. A few examples would be the creation of decorative wall cladding using discarded computer motherboards, the installation of an exterior façade of a restaurant using a disused wooden boat and Pipeline series of lamps made from discarded PVC pipes from construction site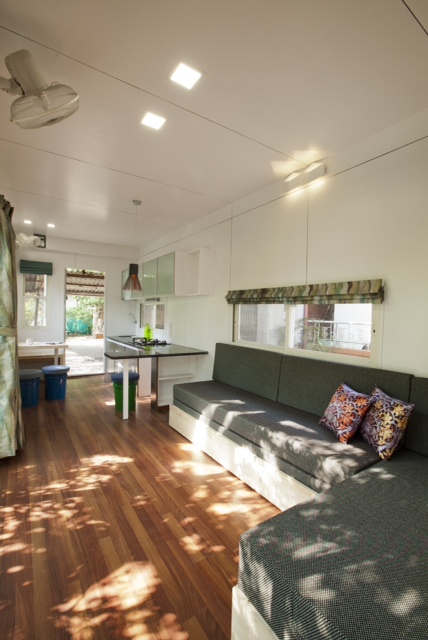 We are presently working on the conversion of a used shipping container (size 40ft x 8ft x 9.5ft ht) into a studio apartment for installation as a farmhouse on the outskirts of Pune. The container will be made into a home with complete interiors. Post assembly at our workshop, an estimated duration of 04 to 05 days would be required for setting up the apartment house on site. This will include shifting of the assembled container, the connecting of water points, electricity and external wooden cladding. The apartment will exclusively run on Solar/ Wind energy. The interiors include all facilities like LED TV, Refrigerator, concealed Glass top cook Hob and Water-purifier. The apartment will have a fully functional bathroom and kitchen just like any other regular apartment.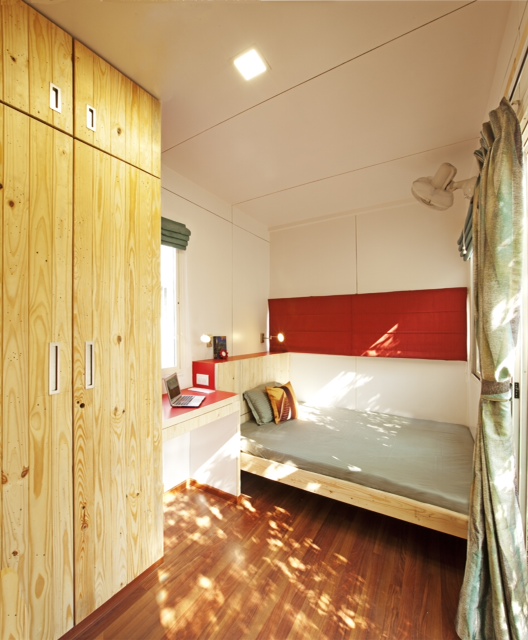 A major benefit of such homes is that it needs only four concrete footings for it to rest on, thereby negating the need for large-scale excavation and laying of foundations. This is first of our ready-made living spaces, we propose to explore various possibilities to create multiple container spaces in future.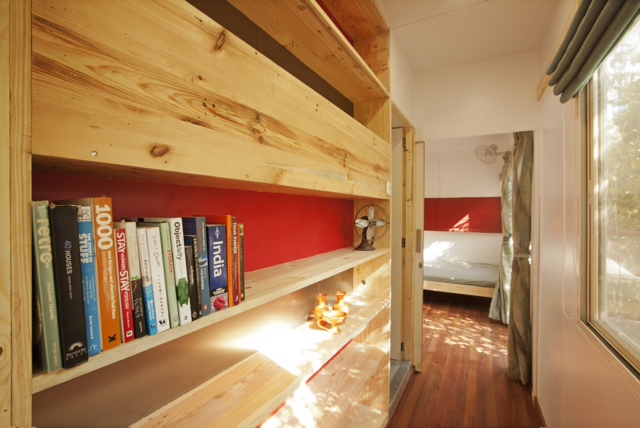 All the wood you see in interiors is used pine wood from packaging. One lamp and stools are made from discarded materials. Rest of the materials are new. Now in coming up similar container space project we are planning to utilise more reused materials.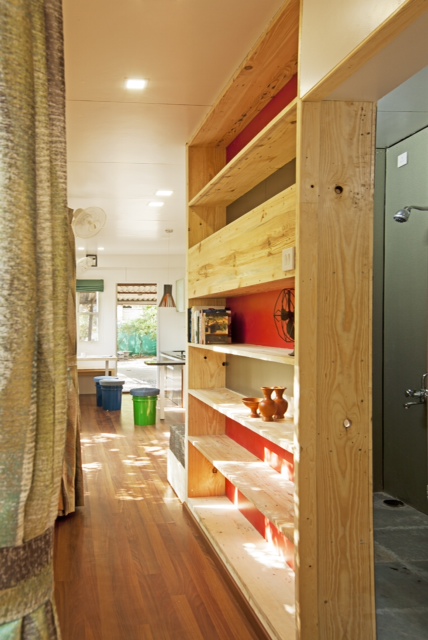 Also see report in Times of India
Dhara Kabaria, Studio Alternatives