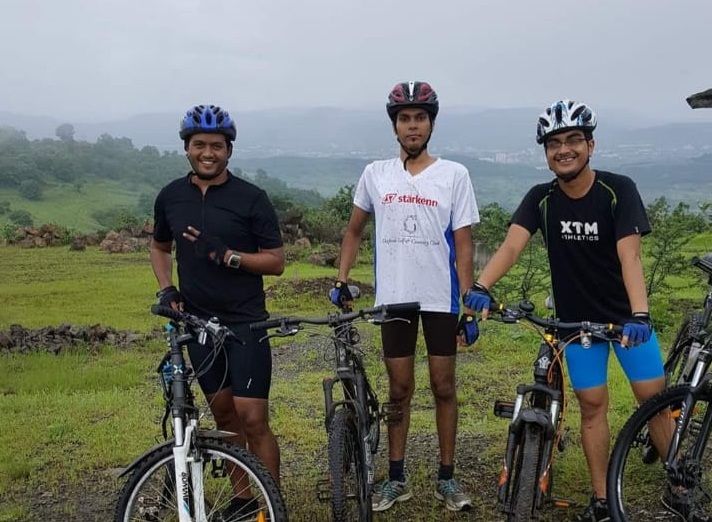 Bavdhan, November 2, 2020: In a bid to promote environment conservation, members of Bavdhan Citizens Forum (BCF) have started a unique initiative of observing 'No Vehicle Day' on every first Sunday of the month.
This means that the citizens registered with the group won't use any motor vehicles for any work on that day. "You can walk, run, cycle, use public transport but not start your two-wheeler or your car. This is one small step to maintain the beautiful weather and environment", said Dushyant Bhatia, a local resident.
On November 1, around 30 people joined this unique initiative. "I started my day with a cycle ride with my friends on Pashan hills. In the afternoon, we went to the local supermarket on foot, thus saving time on finding parking space and fuel. In the evening I went for a short walk with the family in the newly built park on Bavdhan hills. In all, it was an excellent experience, burnt a lot of calories and I am looking forward to joining next month as well", said another resident Tejas Kokate.
Ashish Mahale, said, "No more uff!!! Even with a sack on back, it was so easy to lift the bicycle to make a way out, instead of searching the car owner to get it moved. It is anytime a better and peaceful option."
Sharing her experience Santoshi Marathe said, "I did not use my vehicle, in fact, even did grocery shopping on foot. It was genuinely a pleasant experience."
Senior citizen Krishnan Janaki added, "Walking is the best exercise one can do without any effort as our foot takes a full load of our body. Ageing depends on the amount you walk. The more you walk, you are healthy when you get old. I am experiencing it at 67. No vehicle will surely help us from not polluting the air."
Supporting the noble cause, Pune Municipal Corporation (PMC) Bavdhan Corporator Dilip Vedepatil told Punekarnews.in, "I support this cause and I would want to join this initiative as well. This is the type of initiatives we need to make Bavdhan a better place for residents."
To register with BCF and join this initiative, citizens can drop a WhatsApp message/SMS to Dushyant Bhatia on 9850205902.
Firt published by Punekar News