Focus on lower-level shrubs, plants help arrest depletion of local species; help tribals resume cultural practices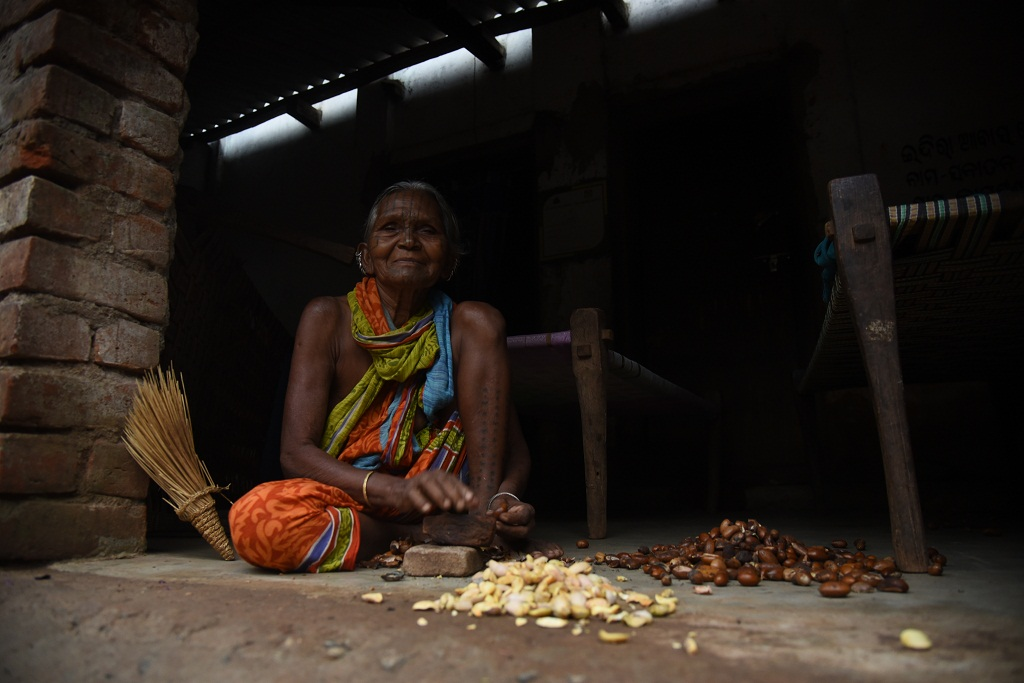 Local varieties of tubers and other plants were depleting around Kamtana village in Odisha's Kandhamal district until a decade ago. But the villagers, mostly from the tribal Kondh community, have managed to reverse the trend.
The village got its community forest resource rights in 2012, which gave them back the freedom to harvest small amounts of timber, bamboo, saili leaves and mushrooms without interference. Before that, locals had to depend more on cultivated food, deviating from their cultural practices. 
The independence and ownership of the forest have allowed them to regenerate the woods with depleted vegetation.
The village, with five hamlets and 70 families, shares a boundary with Pakaari village in the West. Both villages were under the forest department's control until a few years ago. 
Villagers had heaved a sigh of relief at being able to resume their traditional practices after getting back the ownership of the forest. 
The forest department's conservation model is more tree-oriented, focusing only on canopy density, Antarjami Kanhara, a 55-year-old village resident, said.
"The department neglected small shrubs and bushes that hold the soil together and prevent erosion. After we got the resource rights, we concentrated on regrowing and regenerating varieties of tubers, which had almost vanished," he said.
Tubers like Mashikandha, Napakandha, Loyakuna, Ugadikuna and Potikuna had significantly reduced, which affected the local ecosystem.
Residents can now collect forest produce like amla, tendu leaf, mahua flowers, mahua seeds, mushrooms, etc, for their personal use. There are 11 types of mushrooms in the forest. The locals can also sell the bit extra they have left on the side. 
We do not collect forest produce for selling," said Jasoda Kanhara, a resident. "We only sell the surplus."
This year, Kanhara has sold around 20 kilograms of dried amla at Rs 80 per kg and 5 kg mushrooms for Rs 70 per kg. Along with 12 kg of mahua seed at Rs 18 per kg, she has made around Rs 2,000 in the last six months.
However, as the village is not linked to a market or government scheme to sell forest produce, the villagers do not get a reasonable price. This lack of access makes it difficult for them to get a fair price for it.
"We sell the collected tendu leaves at a government centre for Rs 1.4 per bundle, earning up to Rs 3,000 per month. Coupled with other small produce and agriculture, a family can barely earn around Rs 8,000 monthly," says Sukhdev Kanhar, president of the Forest Management Committee of the village.
As there is no formal marketplace, Kanhar said there are no buyers. "I have kilos of chironji (almondette) at home, but as there is no one to buy it, I will sell it at any price I get," he said. 
Despite the resource rights, the villagers claim to still face interference from the forest department that prevents them from harvesting timber for personal use.
"Last year, I had harvested some timber to use in my house and a forest official came to my doorstep, summoning me to his office the next day. I did not go as I know that this is my forest and I did nothing wrong," Kanhar said.
"We can use small amounts of timber and fuel-wood without destroying the woods. The department officials did not pursue the case against me, but the fact remains they still interfere in our forest," he added.
First Published by Down To Earth on 08 July 2022