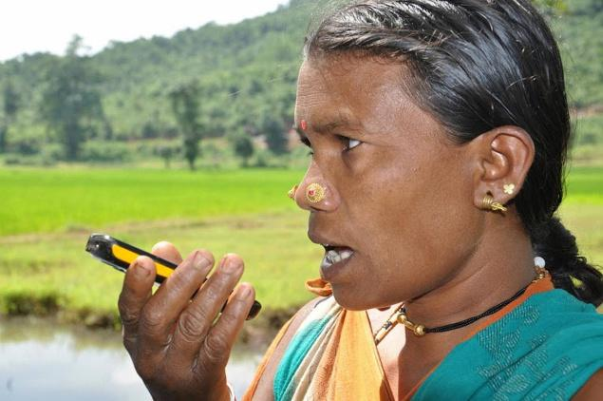 Adivasi Gonds use cell phones to share local news and to air grievances through CGNetSwara, which gives the Adivasi Gonds of Central India a voice that reflects their interests, their local news and events.
Want to know more about the jungle drums?  Read/Download the full story.
Indian journalist beats Edward Snowden to win 2014 Google Digital Activism Award
Media For the Masses: the Usage Patterns and Social Consequences of a Mobile-Phone Based Citizen Journalism Platform in Madhya-Pradesh by Sarah Corsa (on CGNet Swara, a citizen journalism initiative). The program impacted the village by making the community stronger and more trusting, as well as empowering women. As a whole, participatory media in rural communities can give citizens more agency and control over their lives.