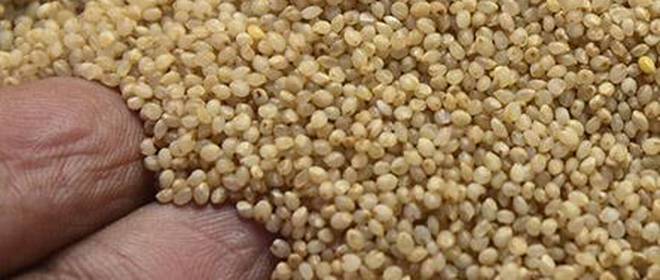 The Millet Sisters, a group of women farmers and NGOs, have called for inclusion of millet farming under NREGA (National Rural Job Guarantee scheme) for women employment.
Millets should also covered under MSP (Minimum Support Price), they said.
The All-India Millet Sisters Network was formed to share best practices and discuss challenges in growing the nutrient-rich traditional crops. The first annual conference Umiam was held in Meghalaya for two days last week. After discussing issues in millet farming and marketing, they came out with the Umiam Declaration, a set of recommendations to promote millets.
Representatives from 12 States, including Assam, Karnataka, Tamil Nadu, Nagaland, Odisha, Telangana and Andhra Pradesh, attended the conference.
"We are going to submit the recommendations to the Government and all other stakeholders," Jayashri, who represented Deccan Development Society (DDS) at the conference, said.
"The government should help in establishment of women collectives to set up affordable millet processing units, community based procurement centres that can be easily accessed and controlled by women farmers," she said.
Addressing a press conference on Thursday, P V Sathees, Director of DDS, said the Indian Institute of Millet Research must focus on the "wealth of women's knowledge on millet ecology" instead of research on genetically modified millets.
The Declaration said the National Commission on Agricultural Cost and Prices should make a special valuation of millets taking into consideration their nutritional benefits and contribution to ecology.
"We call upon all agricultural research institutions to work on the economic valuation of millet ecology in their academic and research programmes," the Declaration said.
First published by The Hindu